Cats Who Secretly Love Ducks But Shhh Don't Tell Anyone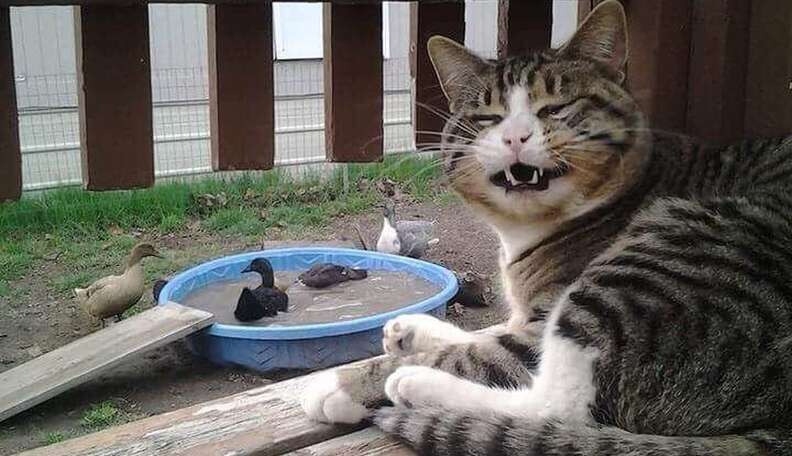 <p> <a href="https://www.reddit.com/r/aww/comments/33ye2o/friends_cat_smiling_next_to_her_duck_friends/">Reddit/beauhemoth</a><span></span> </p>
Cats are used to who they see every day - dogs, humans, pesky significant others. They can handle it ... until suddenly, they're stuck with a duck. They might seem upset that these cute little creatures are hanging around, but secretly, they might not actually hate it at all.
This cat has suddenly found himself stuck with a duck ... and he's still trying to process.
Some cats might contemplate embracing the new duckling ...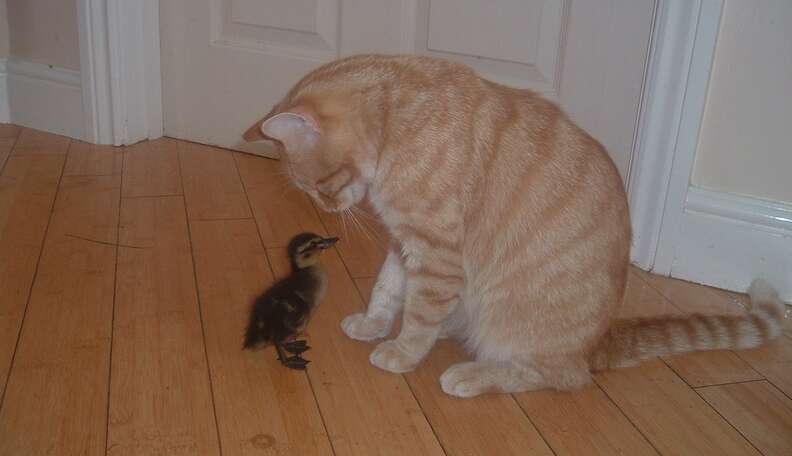 While others are begging you to PLEASE get rid of the pesky duck?
This cat is kind of fascinated ... but DON'T go spreading it around, OK?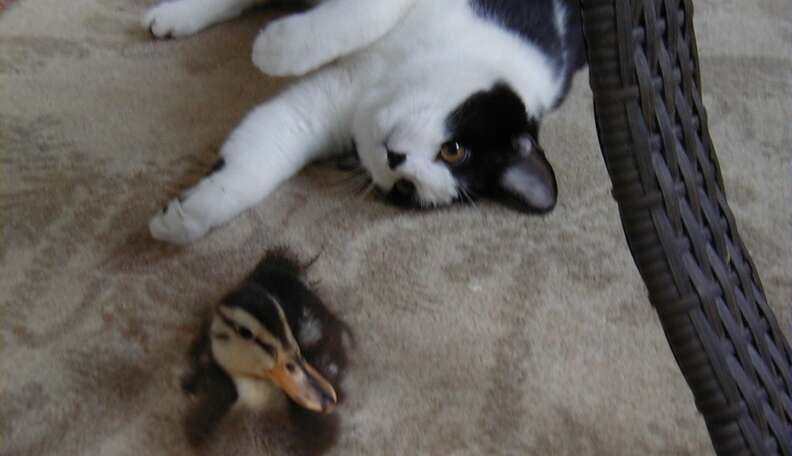 This cat is just using the ducks for grooming purposes ... she swears.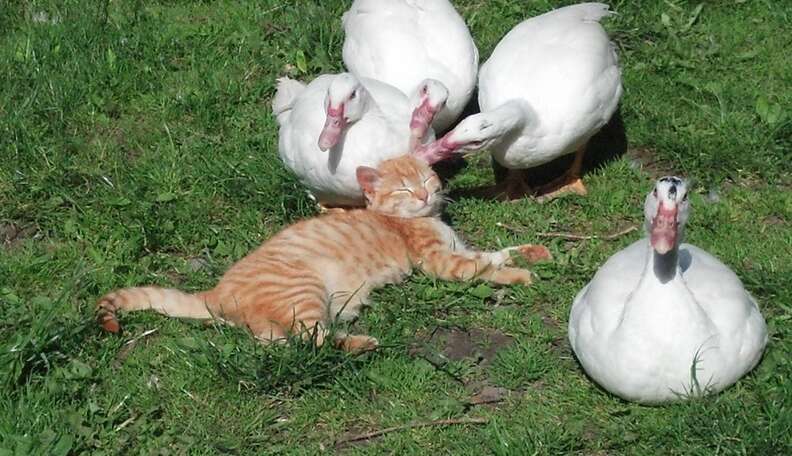 Some cats might admit that, OK, MAYBE the new ducks are KIND OF cute ...
... while this guy is NOT SMILING BECAUSE OF THE DUCKS GO AWAY.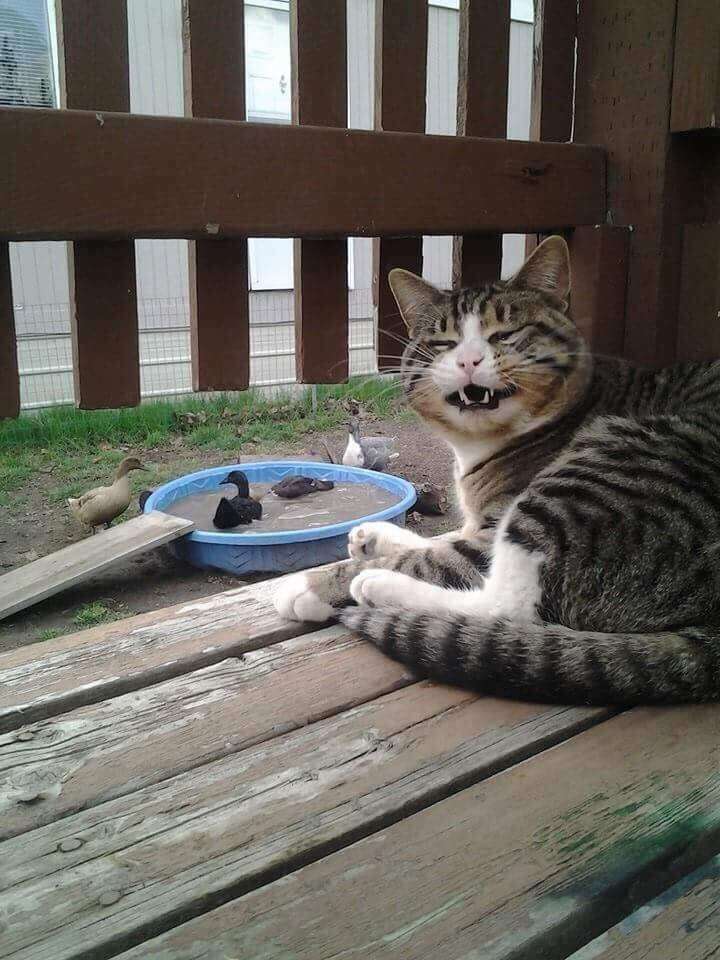 Some cats might eventually accept that the duck isn't going away and take him under their wing (paw?) ...
... and this cat secretly wishes he had a duck, but SHHHH the other cats will think he's uncool.
And this guy, well, he is a duck.