1. "How DARE you rub his tummy and not mine!"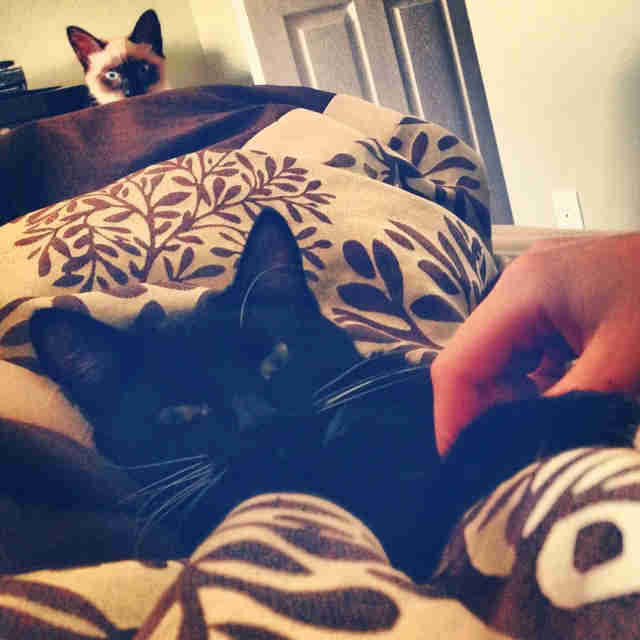 2. "SURE. Take a picture of the ORANGE cat. Why should I care?"
3. "Here's what I think of the kitten: PFFTTTTTTHHHH."
4. "Don't you dare look at the dog when I'm sitting RIGHT HERE."
5. "Oh. I guess that lap of yours isn't big enough for the two of us, huh?"
6. "Were you two snuggling WITHOUT ME?"
7. "That's fine. I didn't want ear scratches anyway."
8. "WHAT IS GOING ON IN HERE."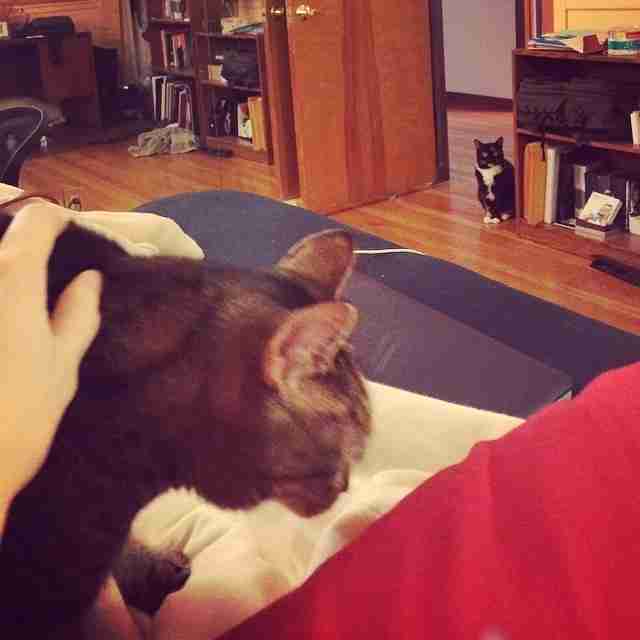 9. "You know that's MY spot."
10. "B-but ... I wanted cuddles too!"