10 Cats Who Are Obviously Excellent Babysitters
Thought your teen neighbor was the best babysitter? She's got nothing on these doting cats. Meet 10 felines who love their little humans more than belly rubs and wet food:
1. "Okay, Tiny Human, why must I always play the evil witch??"
2. "See, Small Human? Boxes and bins are easily the best things in life."
3. "Learning balance is an important part of growing up."
4. "I'm having second thoughts about letting you make me into a princess."
5. "Sometimes it's nice to just lay back and ponder the complexities of life ... and treats."
6."Why do we always have to play with YOUR toys?"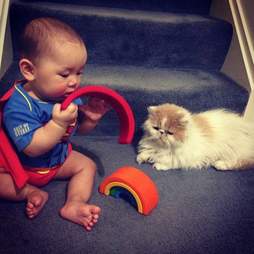 7. "So ... is this what they use to take you to the vet?"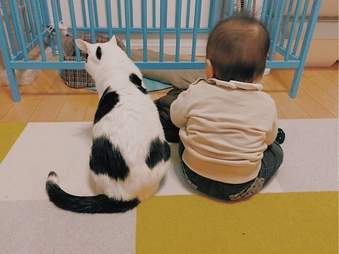 8. "Alright, Small Human, you're going to learn how to build a proper box fort!"
9. "I'm going to be your personal kitty-guard on this outing."
10. "Ah, I'm not sure 'makeover' is my favorite game ... "