Cats can get a little rambunctious around the holidays - they've been known to knock over a Christmas tree or two and generally wreak havoc. But this mischief, while catastrophic, can also be pretty adorable - so much so that it has actually gotten a few lucky cats adopted.
Humane Society Silicon Valley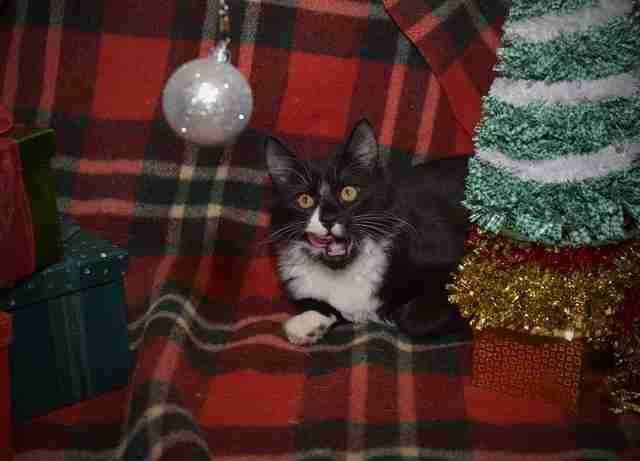 As Finnegan Dowling, social media manager at HSSV, put it "Four hours, four cats, two boxes of trashed ornaments, several instances of bodily harm: Kitty Christmas!"
Indeed, the four lucky cats that were treated to a holiday extravaganza had a lot of fun and brought on a LOT of destruction.
There was tree climbing ...
Humane Society Silicon Valley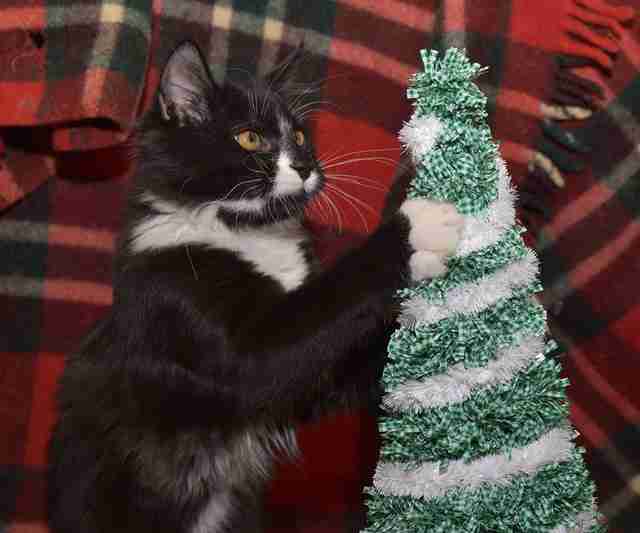 ... ornament destroying ...
Humane Society Silicon Valley
... and just general stuff-wrecking. One of the cats decided to calmly sit in a box most of the time - with her butt in the air.
Classy.
Humane Society Silicon Valley
The most amazing part of this catastrophe? The display got two of the cats who had been the shelter for months adopted, and got the other two some much-needed attention. Who knew destruction could actually be a good thing?
Humane Society Silicon Valley
All these cats had to do was show off their sassy, mischievous, stuff-breaking selves and they were instantly embraced for who they are.
Cats are just too charming. Happy holidays, guys - enjoy your new homes!
To add a pet of your own to your family, you can check out Adopt-a-Pet.com to get started!