Have you ever wished for your own personal fashion consultant? These cats are here to help you avoid any fashion "faux paws."
1. "Oh, no. That shirt won't do at all, honey."
2. "Look, I consulted my colleague and he agrees - that dress is NOT your color."
3. "Polka dots?! Don't even get me started."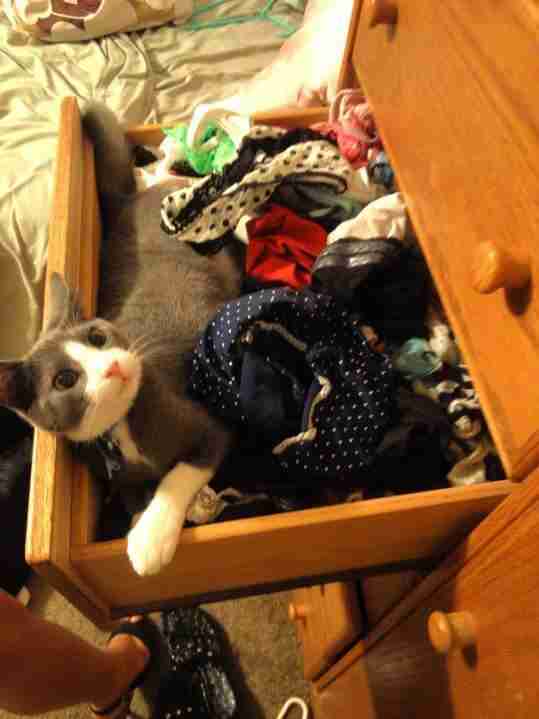 4. "That outfit is so boring, I can't even stay awake right now."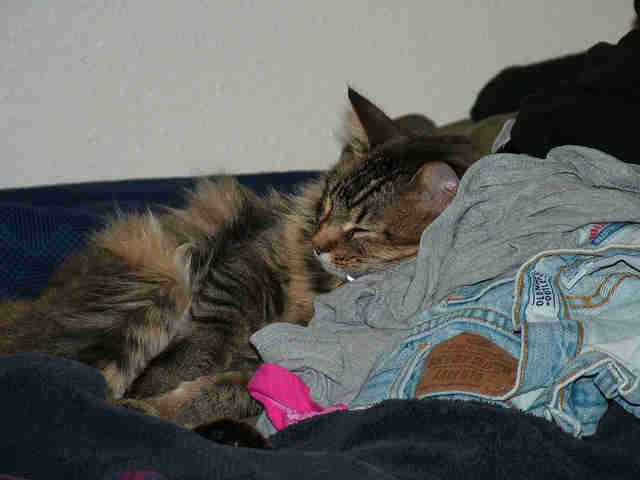 5. "We've come to a consensus. Those pants don't fit."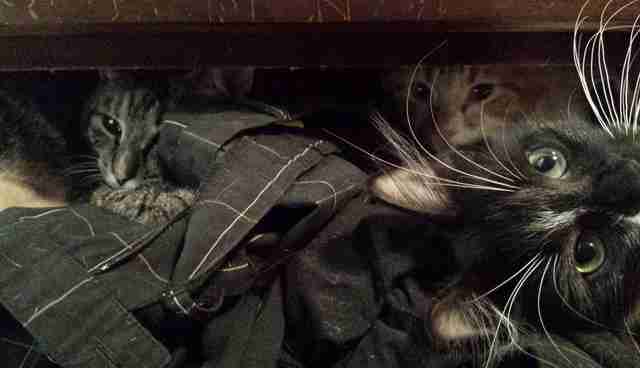 6. "These socks are dirty. You're not wearing them now - or EVER."
7. "Hold it, buddy. You weren't going to forget an undershirt, were you?"
8. "Stop! Don't even consider these!"
9. "Pink tulle? I am SHOCKED. Shocked!"
10. "Let's face it. We both know this shirt looks better on me."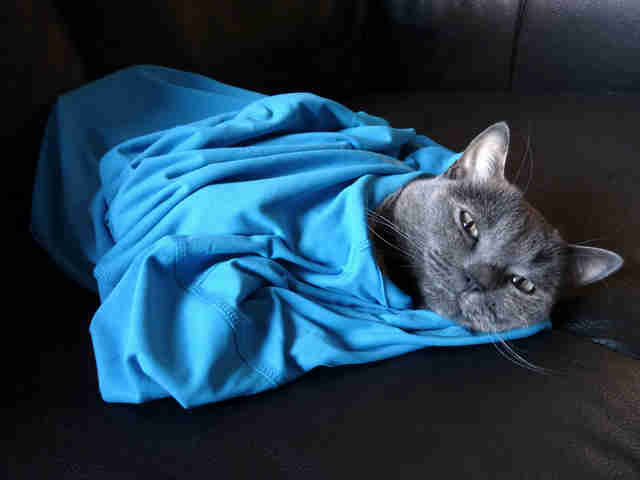 11. "For these pants, I definitely recommend a belt."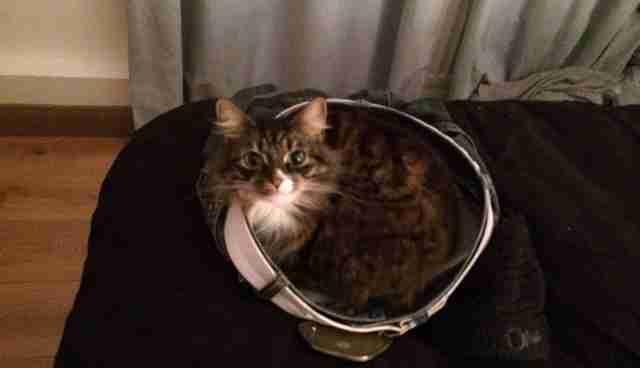 12. "I'm going to stay right here until you rethink that T-shirt."
13. "You know, at first I was against these jeans, but now I'm sorta into them."
14. "Everything in this drawer is off-limits today. Actually, make that all the drawers."
15. "Wait just a minute. You didn't think you could wear that without ironing it, did you?"
16. "Go ahead. Choose the wrong pair of underwear. I DARE you."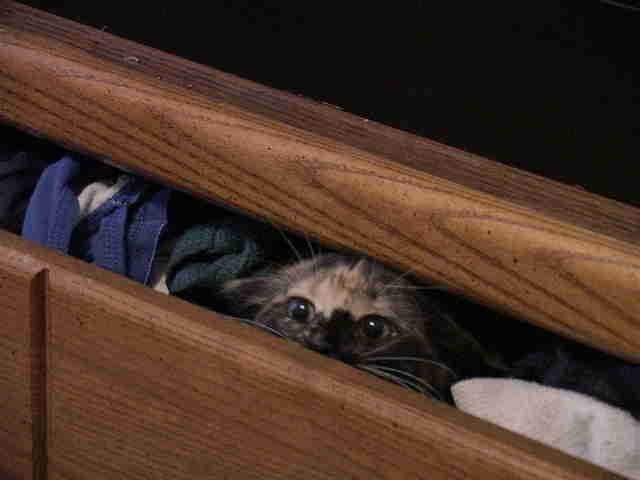 17. "This shawl is simply too delicious. It goes with everything."