There are a lot of cats and dogs who really love each other ... and then there are the cats who are over it. For them, it's way too easy to mess with their dogs.
1. "Haha, foolish canine. I'm not even holding anything!"
3. "I will herd you into the water because I can!"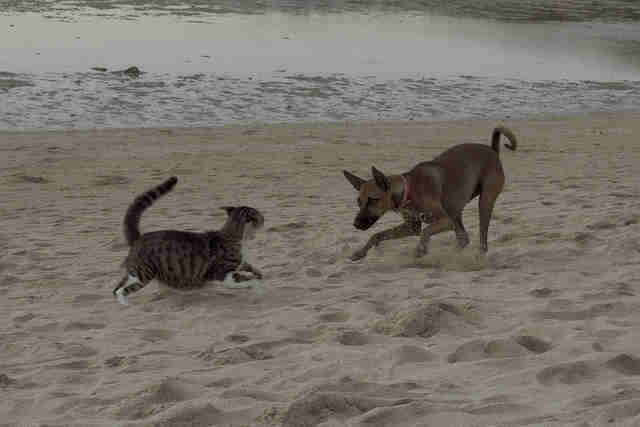 4. "I will karate-chop you in the face and not feel bad about it. I am ninja cat."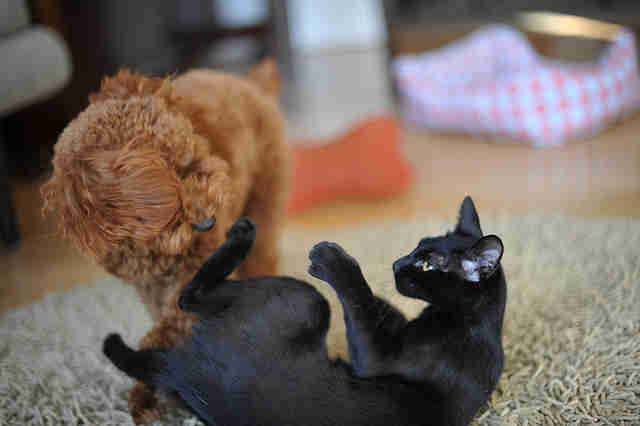 5. "Yes, you can totally come up here. Trust me. They don't care when I do it ... "
6. "IF I MAKE LOUD NOISES THE DOG WILL FREAK OUT AND MAKE THEM TOO HAHA!"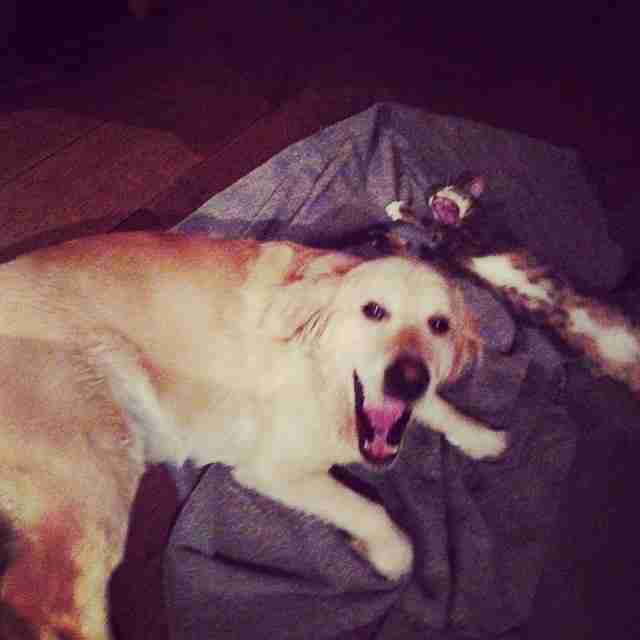 7. "I wonder if the humans will stop loving me completely or just a TINY bit if I pushed you out this window ... "
8. "What if I just ate your face right now? What would you do?"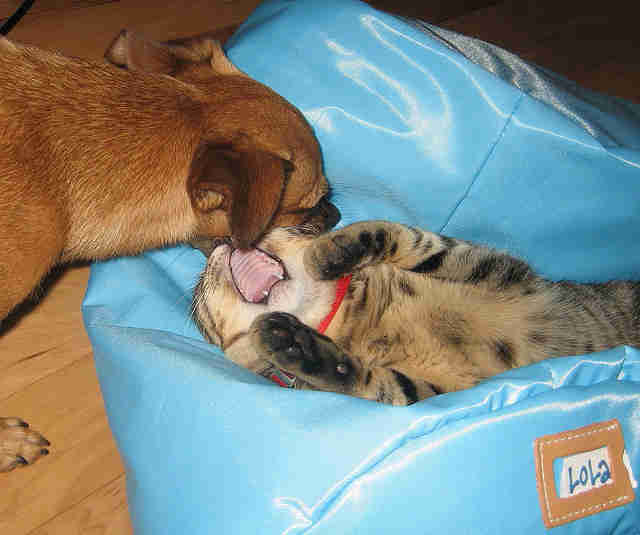 9. "You can duck, but you can't hide!"
10. "The bed will always be mine."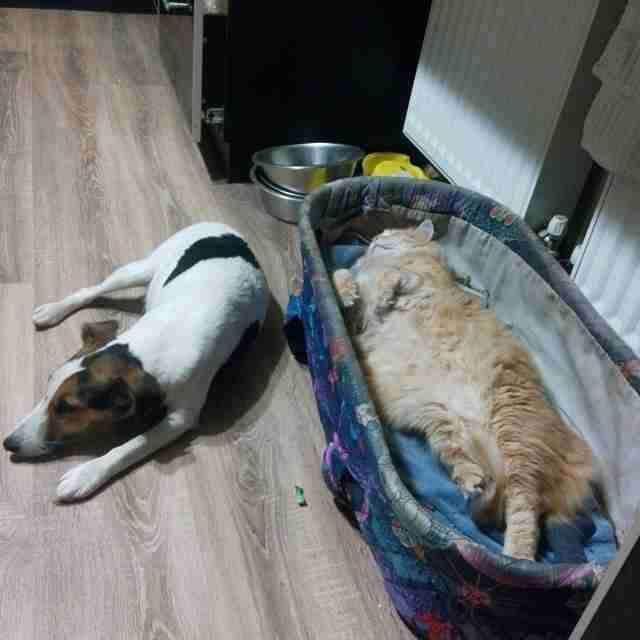 11. "I might jump on you, but you'll never see it coming ... "
12. "Come and get me ... oh, you can't? TOO BAD."
13. "And now, you can't see. Muahahaha."
14. "Shhhh, sit still. They must not find you. I must be the favorite."
15. "OK, fine. You can be in my bed for a MINUTE, but then you have to ... "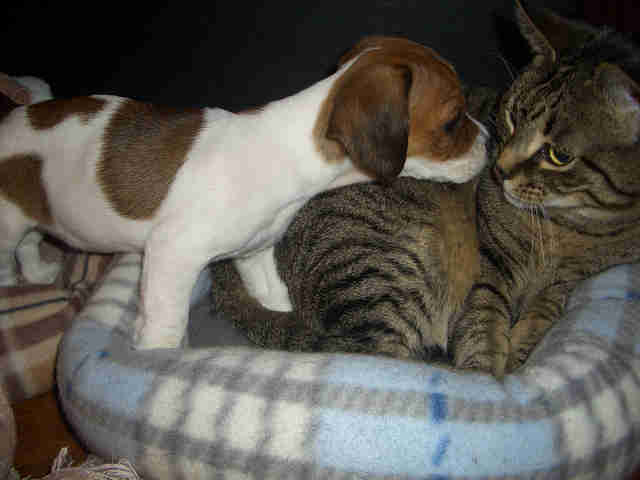 16. " ... FINE. I guess you can stay. For now."
Related on The Dodo: Tiny Kittens Starting Sh*t With Big Dogs