You might not think to see them today, but things weren't always so good for Dora and her brother Felix.
At just 5 weeks old, the unique-looking kitten siblings were found wandering the streets of Australia, struggling to survive as each other's only companion.
They were lucky to be saved by a pair of Good Samaritans, but it later became clear that they were in need of more help than that.
Dora and Felix were placed under the care of the RSPCA's Blue Mountains shelter, where caretakers soon discovered the cause of their unusual appearance - they had both been born without eyelids.
The rare condition, if left untreated, meant that the two kittens would likely go blind within a year. Thankfully, rescuers weren't about to give up on them so easily.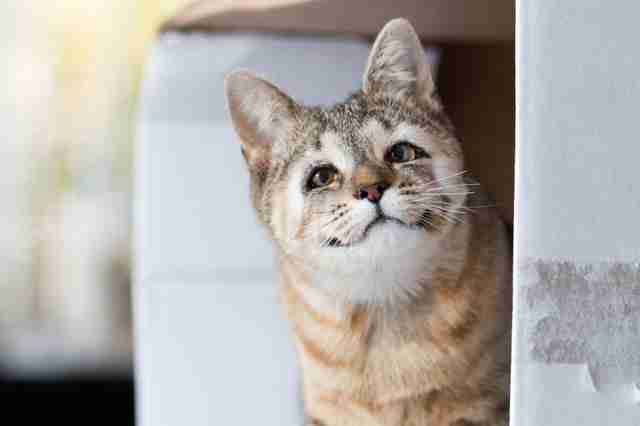 When Dora and Felix were 6 months old, the RSPCA arranged for them to visit the Eye Clinic for Animals, where veterinarians have developed a surgery technique to correct just their problem.
During the hours-long operation, tissue was taken from the corners of the kittens' mouths and used to create new eyelids with which they could finally blink.
The procedures were a success.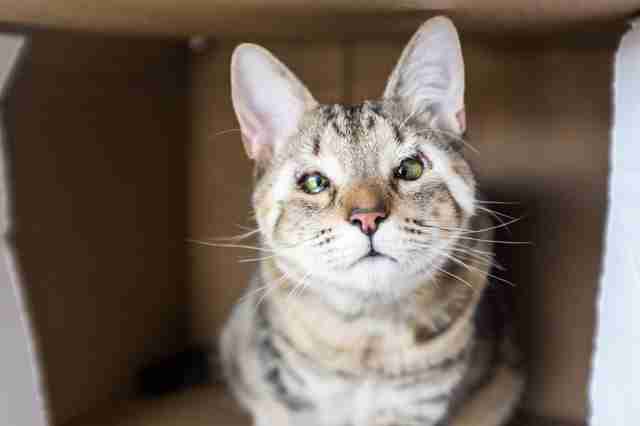 It's been a few months since the surgery, and Dora and Felix have fully recovered.
Now the happy cats are hoping the next phase of their lives can begin - as cherished pets in a home of their own.
Dora and Felix are both available for adoption via the RSPCA Blue Mountain branch, in New South Wales.
Given that the two have gone through so much together, those who've helped them so much along the way say they would prefer to have them be adopted together, writing online:
"If your home is in need of a lovable and charismatic feline (or two!), and you have time and love to share, come and meet Dora and Felix!"