The holidays are here, and we're all excited about what gifts we'll be getting. But take a lesson from these cats, and don't forget about what's truly important this holiday season: the wrapping paper.
1. Who can resist burrowing inside all that crinkly, papery awesomeness?
2. It's so shiny and magical.
3. Wrapping paper makes a fabulous blanket.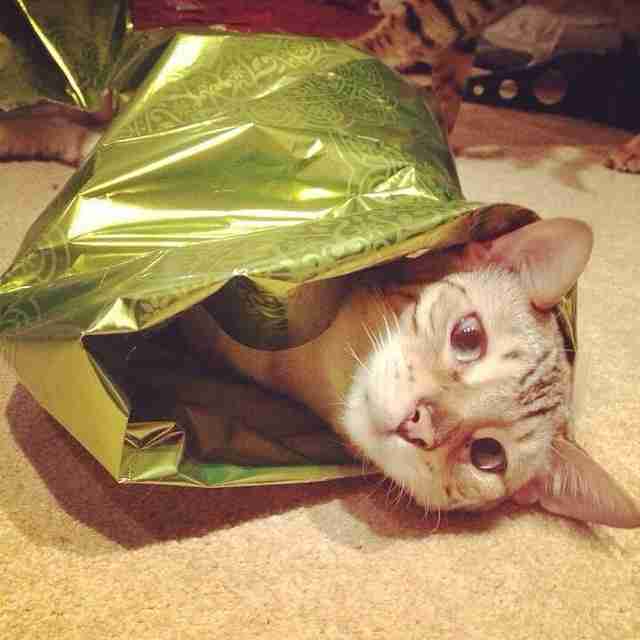 4. Not to mention a most elegant hat.
5. It's the perfect cave when you just need to get away from it all for a sec.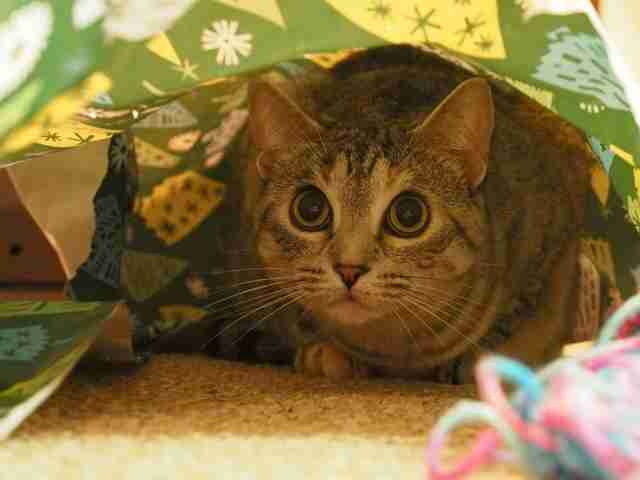 6. Remember: One person's trash is another cat's treasure.
7. Wrapping paper, like a box, is lovely for napping.
8. Never let them take it away from you!
9. Just lie back and enjoy all that festively patterned splendor.
10. The bigger the pile, the better!
11. It's also a place to practice the fine art of "catmouflage." (They'll never find you.)
12. So stand up for what you believe in. Wrapping paper is the best!
13. But then lie back down again, OK? (Too much fun can be exhausting!)
Make sure to supervise your pet while he's enjoying his wrapping wonderland to ensure that he doesn't swallow any paper or ribbons, which could be harmful to his health. For tips on keeping your pet safe during the holidays, check out the ASPCA's guide.