Catering Giant's CEO Resigns After Dog Kicking Video Goes Viral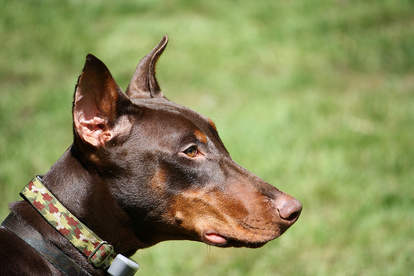 <p>Flickr/Jerome Gagner</p>
The CEO of a catering giant will be stepping down after video footage revealed him kicking a doberman puppy in a Vancouver, Canada elevator. Des Hague was the CEO of Centerplate, a $6 million company with over 350 clients, many of them major sports stadiums.
The company released this statement about Hague's resignation on its website:
Centerplate's board of directors announced today that Chris Verros has been appointed to the role of acting president and chief executive officer, effective immediately, following the resignation of Desmond Hague from the company. The decision comes as a result of Hague's personal misconduct involving the mistreatment of an animal in his care.
"We want to reiterate that we do not condone nor would we ever overlook the abuse of animals," said Joe O'Donnell, chairman of the board of directors for Centerplate. "Following an extended review of the incident involving Mr. Hague, I'd like to apologize for the distress that this situation has caused to so many; but also thank our employees, clients and guests who expressed their feelings about this incident. Their voices helped us to frame our deliberations during this very unusual and unfortunate set of circumstances."
The move comes after a Change.org petition calling for Hague's removal gained over 190,000 signatures.
Still no word yet, however, on whether Hague will face legal repercussions. If found guilty, he could face up to $75,000 in fines and two years in jail. He's currently being investigated by Canadian officials on charges of animal abuse. There's now another petition on Change.org calling to be prosecuted.
[rebelmouse-campaign #StopAnimalAbuse title="Give animals the rights they deserve: Speak up for stronger animal legal protections." theme="sidebar" total="readers have spoken out." cta="Share Now" pastCta="Shared" sendButton="Share" why="Thanks for sharing! You can post more on The Dodo about why this issue matters to you." addPost="Post Now!" shareText="CEO of @centerplate resigns after video of him kicking a puppy goes viral {{link}} #StopAnimalAbuse"]