Sam the cat went from rescued stray to internet celeb, thanks to his unique eyebrow-shaped markings.
His humans run an Instagram account for Sam, and he has an impressive 155,000 followers.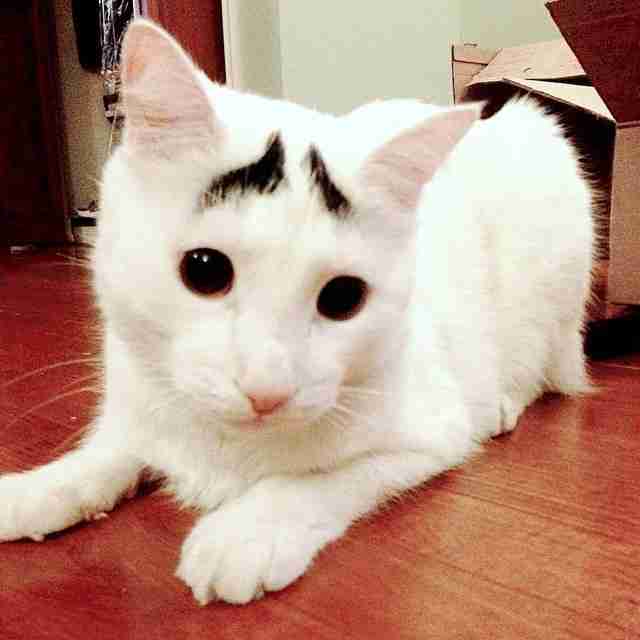 Sam's "eyebrows" give him a look of perpetual concern, as if he's always about to ask his humans if they're OK.
Here he is looking worried behind a couch.
"Are you sure you want to eat that whole bag of Doritos?"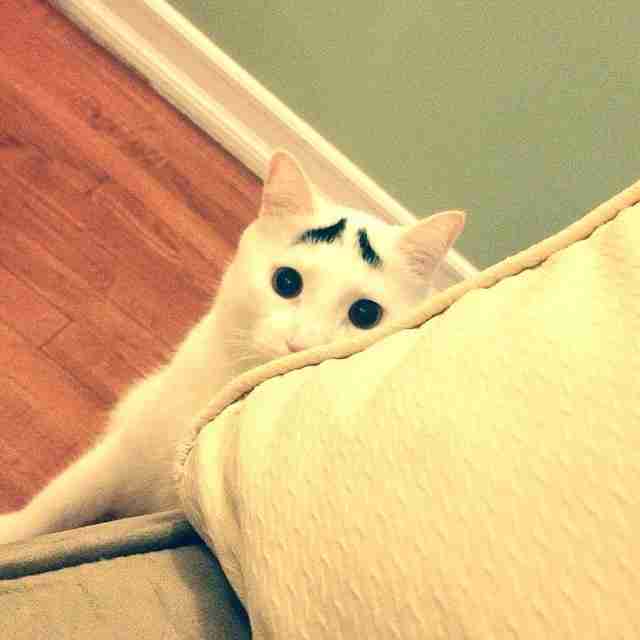 And here he is looking concerned about being inside a cat roll-up.
He looks especially concerned for his humans when they try to take him on a walk.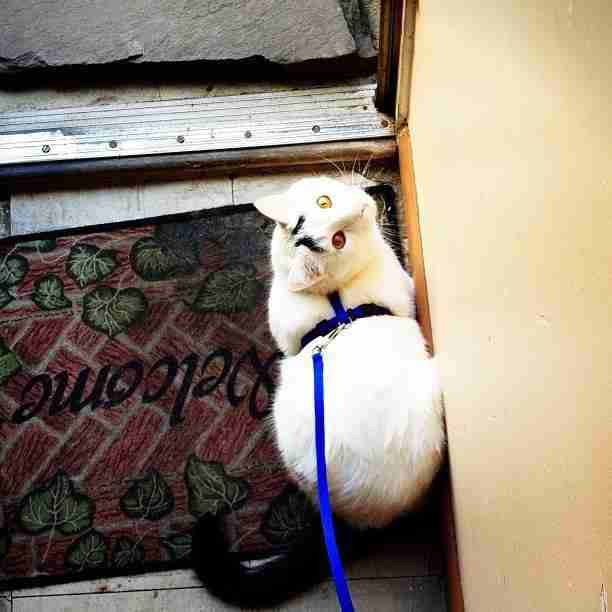 "Are ... are you going to come snuggle with me?"
"Oh, I didn't hear you come in."
Sam is a happy fella, so of course there's no real reason he should look worried all the time.
To get your daily Sam fix, and to see more adorable pictures of those adorable eyebrows, check out his Instagram account.