Prince Caspian the cat lives with his mom and dad, and he has a very special skill - he's a professional mealtime watcher.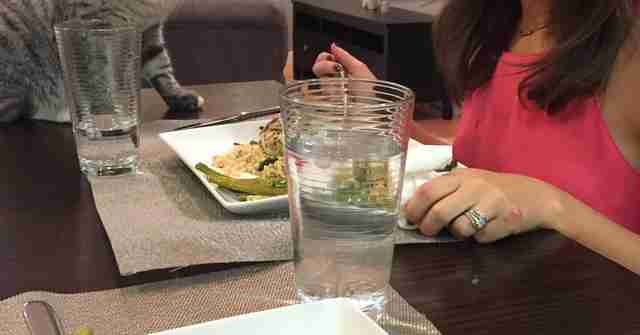 Every single time Prince Caspian's parents sit down to dinner, he's there too, watching intently as they dine. He's lived with his parents since 2013, but only started his meal-watching in early 2015.
"He didn't do it when he was a kitten," John Wikstrom, Prince Caspian's dad, told The Dodo. "It was almost like, 'I'm not a kid anymore and I have a seat at this table.'"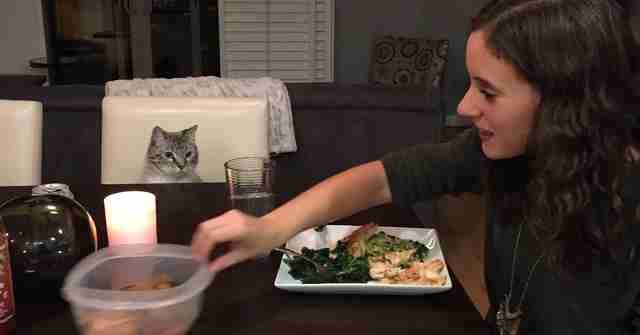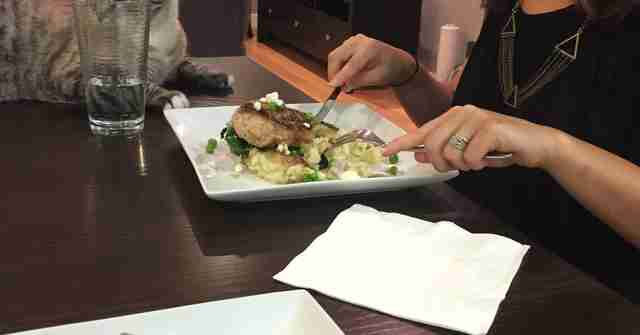 Oddly enough, Prince Caspian doesn't actually have much interest in whatever his parents are eating. He always eats 30 minutes before his parents do, and never seems hungry for more. His parents think he just likes the company, or doesn't want to be left out from all the fun.
"When we're not looking, he'll get right up in our plates and smell it, although he rarely tries to eat from them," Wikstrom said. "He goes up there for the company. Or maybe it's just FOMO."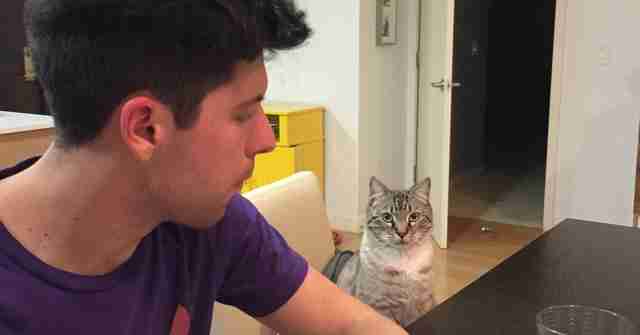 Whatever the reason, Prince Caspian is always present at the table at dinnertime, no matter what. He's pretty apathetic about everything else, but dinnertime is definitely his passion.
"Dinner is the only thing he's really consistent about," Wikstrom said. "His attention is all over the place. He'll pop in when we watch TV or something, but the dinner table is the one place we can count on him dropping in."
Whether he's sitting in a chair ...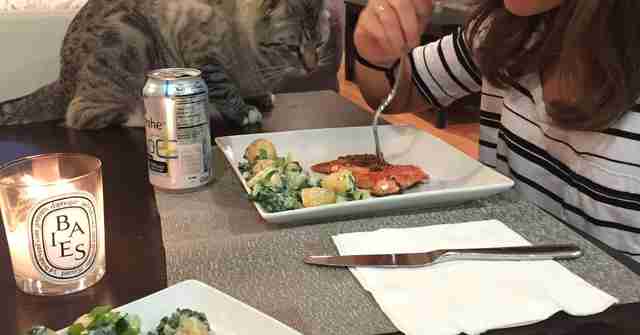 ... stretched out comfortably ...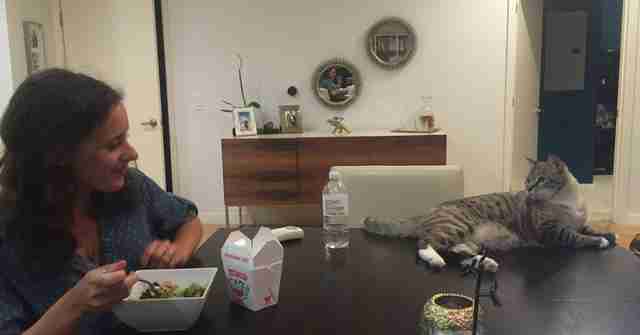 ... or right in his mom's lap, he's always there.
Even for the occasional breakfast ...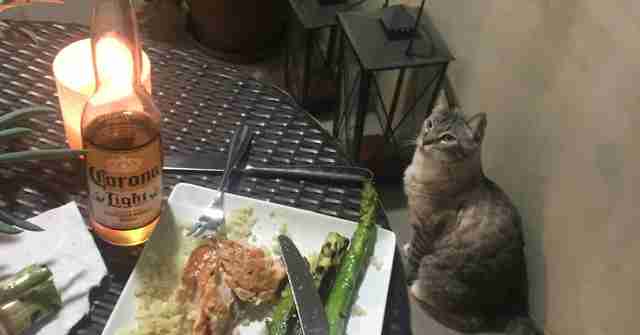 ... and Thanksgiving, he's always there.
From home-cooked meals ...
... to no meal at all, he never misses a chance to watch his family at the table ...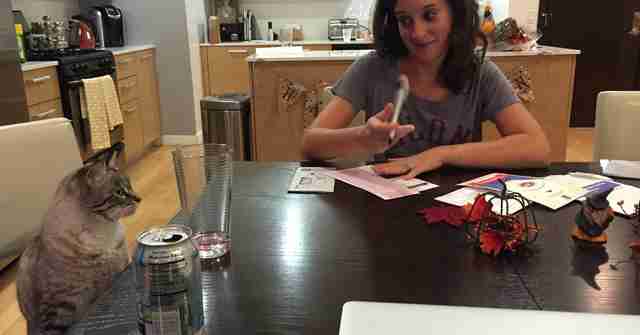 ... invading their personal space every chance he gets.