Couple Drives 3,500 Miles To Meet The Cat Of Their Dreams
Sometimes, a picture is worth a thousand miles.
Or, in the case of Muffin the cat, 3,500 miles.
That's how far Bethy Campbell and her husband, Casey Pettitt, were willing to drive to bring Muffin to their home in Spokane, Washington.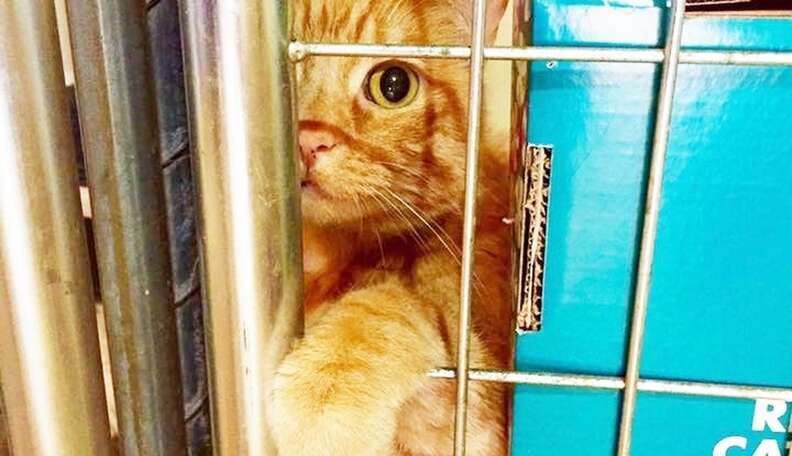 The couple had seen a photo of Muffin on an adoption website. He seemed to fit the bill for the kind of cat they wanted: an orange tabby, a rescue, and, of course, a cuddle puddle.
There was just one thing.
"And then I see he's in Iowa," Campbell tells The Dodo with a laugh.
As in more than 1,700 miles away.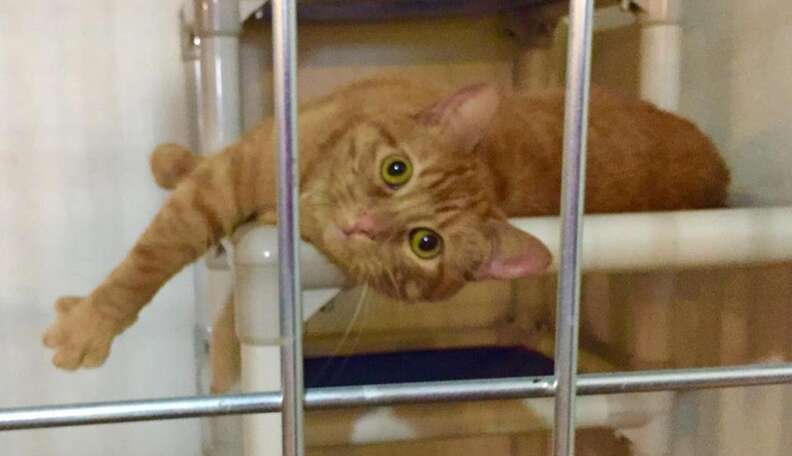 Then the rescue group, Agape Fosters, sent another picture of Muffin, along with a message asking them if they were still interested.
"Then we thought, this has to happen," Campbell says. "It's important enough. I feel that connection."
The couple was approved for the adoption. And the four-day road trip began.
Campbell and Pettitt arrived at Agape founder Dianna Helmers' home last week to find Muffin waiting for them.
"He far exceeded our expectations," Campbell says. "We just walked in and he was immediately so sweet. He just let us pet him and came right up to us."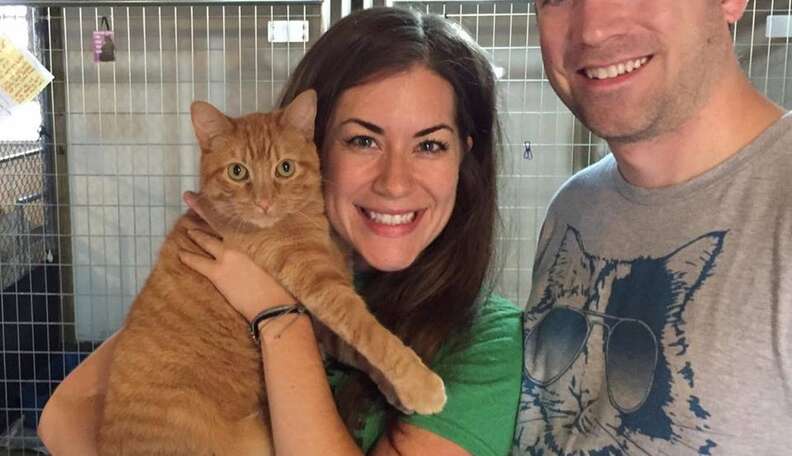 Helmers, who had been looking for a home for Muffin because his first owner could no longer take care of him, invited them to stay a little longer.
"They literally drove to get the cat," Helmers tells The Dodo. "That's all they did. They didn't have any relatives. They weren't visiting anyone else."
She prepared a spare bedroom for the couple - and their newest family member.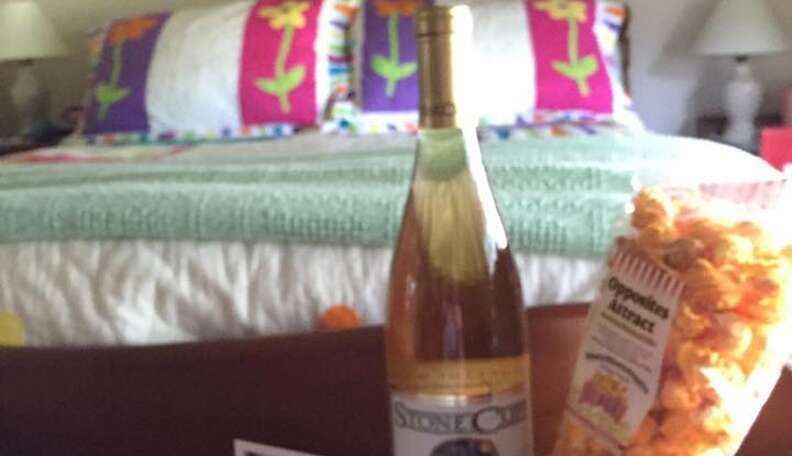 And after spending a night in Iowa, the trio set off for Spokane.
They were still on the road Tuesday afternoon, passing through Montana. But road trips have a funny way of bringing new families together.
"In the hotel last night, he came up to us, watched television with us and lay in the bed," Campbell says. "He's just a love bug."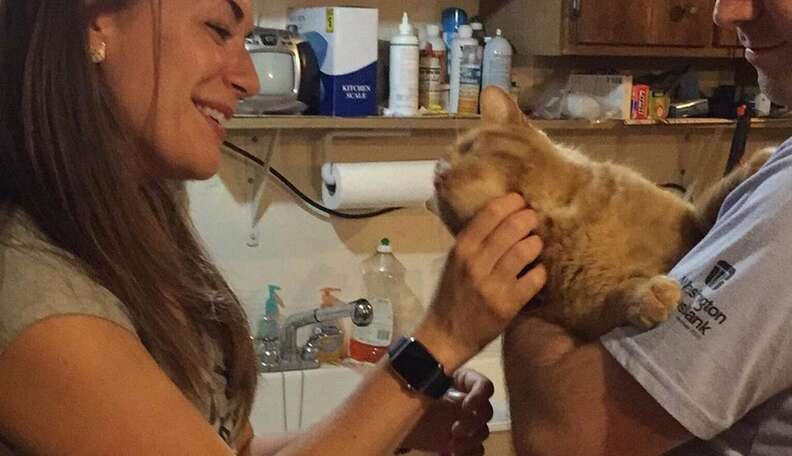 And that feeling is worth every mile.
Want to support Agape Fosters in its mission to find homes - wherever they may be - for countless animals like Muffin? Consider making a donation here.