Her Cat Was Trying To Tell Her Something, And It Saved Her Life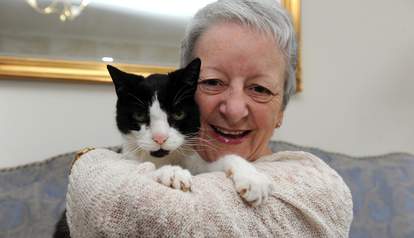 Our pets improve us in countless ways, but how many pet owners can say their pets actually saved their lives?
Sue McKenzie took in her beloved cat, Tom, when he was a stray kitten 20 years ago. The two share a close bond - so close, in fact, that Tom actually sensed when 64-year-old McKenzie was ill and alerted her.
"Tom doesn't actively seek out human contact so I thought he was behaving very strangely when he suddenly started pawing me," McKenzie told ITV News. "He would pat my the back of my neck while meowing very loudly."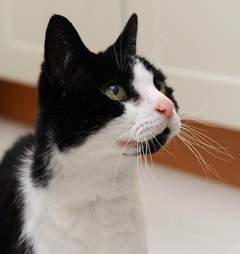 SWNS
Tom kept tapping the same spot on McKenzie's neck - he was so persistent it was starting to drive her crazy.
McKenzie finally had the spot checked out and doctors found a lump - they diagnosed her with Hodgkin's lymphoma. Suddenly, McKenzie realized Tom hadn't been trying to annoy her - he'd been trying to warn her.
SWNS