Trapped In A Wall For 5 YEARS, Cat Is Finally Freed
<p> <a href="https://www.youtube.com/watch?v=RJfWd_ZQW8c">YouTube/VetogateOfficial</a><span></span> </p>
<p> <a href="https://www.youtube.com/watch?v=RJfWd_ZQW8c">YouTube/VetogateOfficial</a><span></span> </p>
Imagine being trapped inside a wall without any light, fresh air or room to stretch out ... for 5 years.
That's what happened to Biso, a homeless cat who was trapped in the wall of a Cairo subway station for years. Biso survived only thanks to the kindness of a local man, known as Uncle Abdo, who gave Biso food and water through a small gap in the wall, the Cairo Post reports.
Uncle Abdo runs a small shop just outside the station, and had been looking after Biso since he was just a stray kitten. When Biso squeezed into a small hole in the wall and then stayed, Uncle Abdo kept looking after him.
Maintenance crews tried to free Biso, but he was too frightened to leave his hole.
Even through a revolution when his shop was closed for weeks in 2011, Uncle Abdo went to the subway station to bring Biso food and water.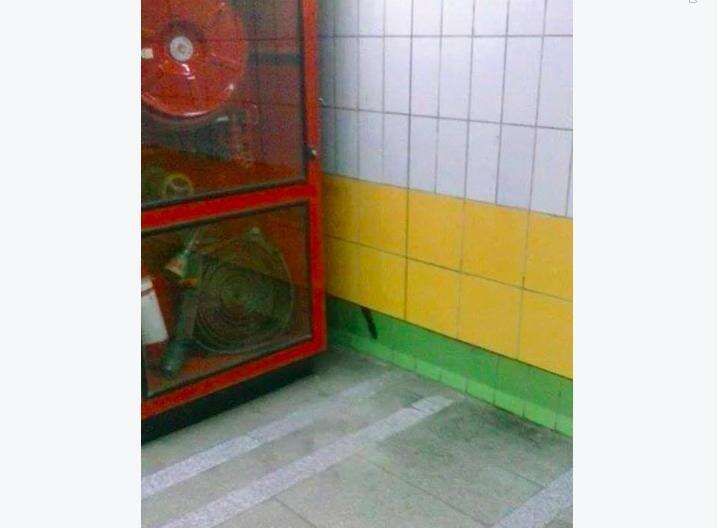 It wasn't until a photo of Biso's tail hanging out of his little hole went viral that animal rights activists were able to demand that maintenance crews at the subway station break open the walls. Once the wall had been busted wide open for Biso, he scampered out of his hole for the first time in years.
Biso ran away before he could be caught and brought to safety, but after all that Uncle Abdo has done for him, it's likely that Biso will be back to see his old friend.