14 Tattoos That Perfectly Capture Cattitude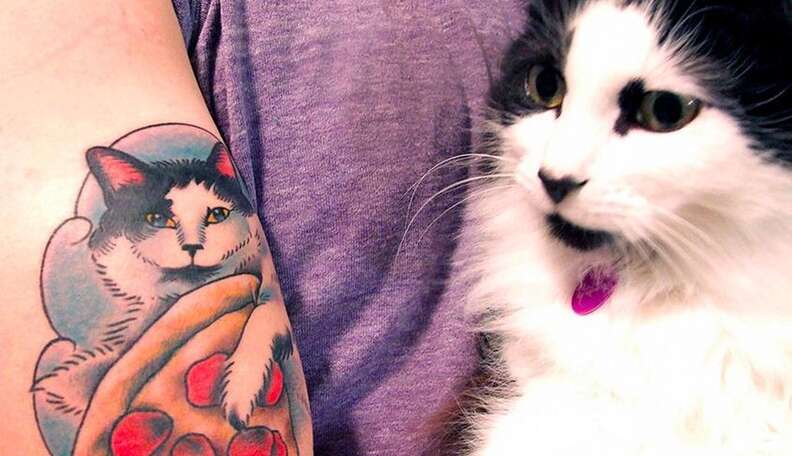 <p> <a href="https://www.reddit.com/r/tattoos/comments/q5om6/pizza_cat_tattoo_by_stacey_martin_dovetail_tattoo/">Reddit/C_Linnaeus</a><span></span> </p>
<p> <a href="https://www.reddit.com/r/tattoos/comments/q5om6/pizza_cat_tattoo_by_stacey_martin_dovetail_tattoo/">Reddit/C_Linnaeus</a><span></span> </p>
1. Kitty approves of this simple cat tat.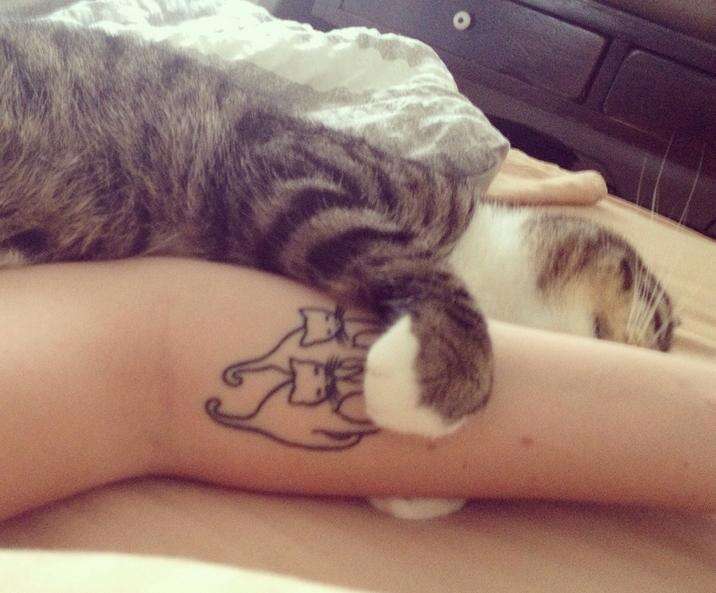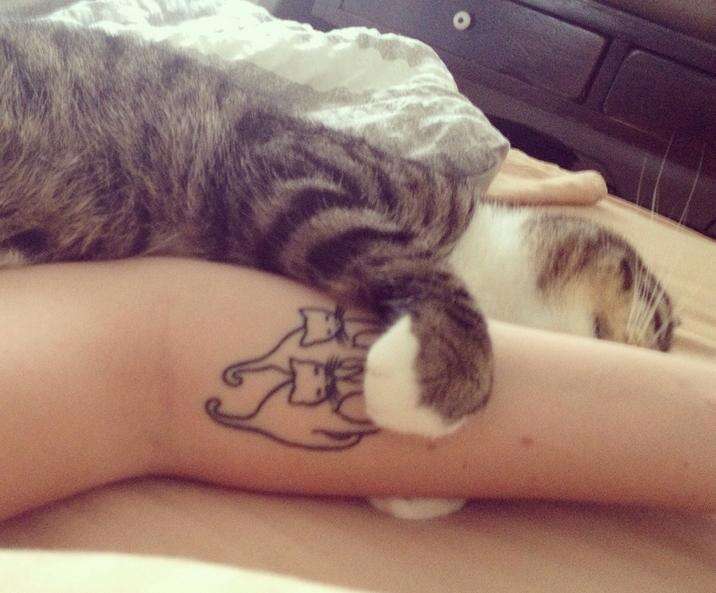 2. This geometric, stretching cattoo perfectly captures cattitude.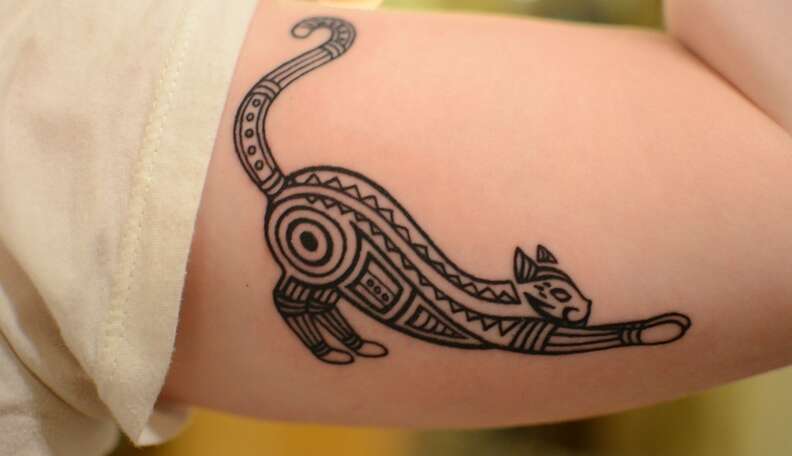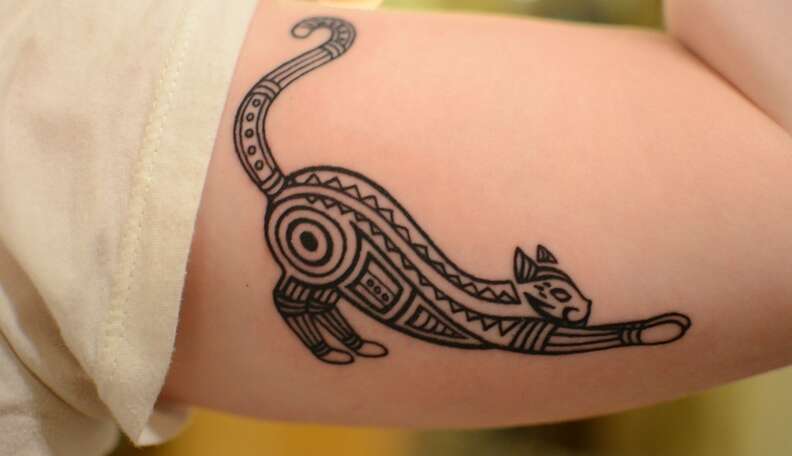 3. Here's one way to always have a kitten by your side.
4. This simple little doodle is a purrfect way to show off a very fluffy cat.
5. This majestic cat portrait honors a fierce-looking calico.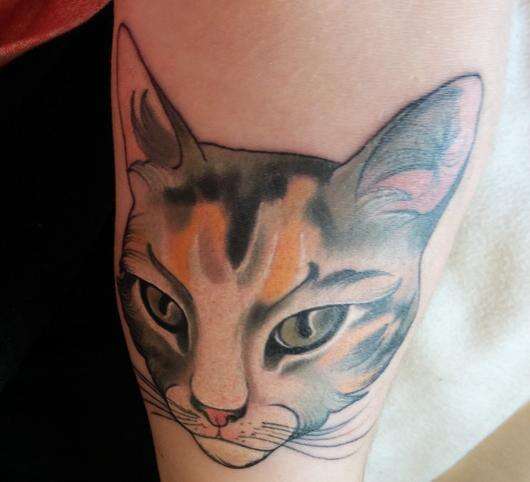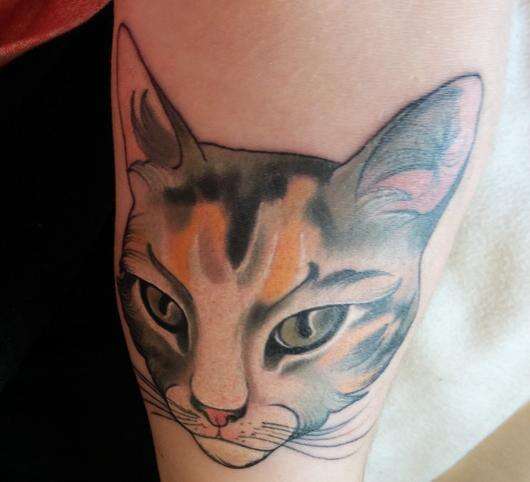 6. This tattoo is a great way to prove you've always got your cat's back.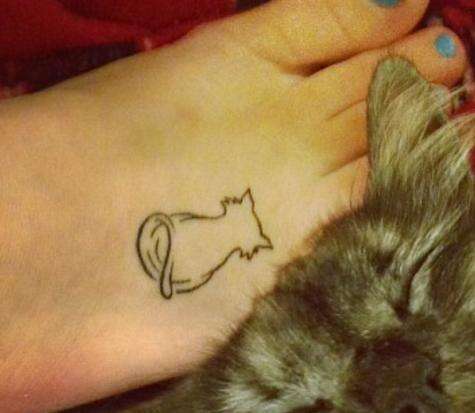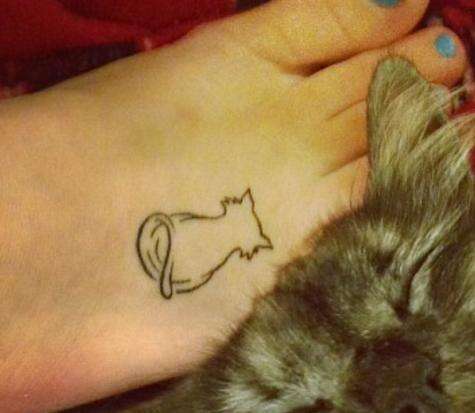 7. It's clear who modeled for this one.
8. This one really captures those green peepers.
9. A simply drawn siamese curled up right near his human's heart.
10. This mother and daughter got matching pairs of calico cats.
11. Everyone knows black cats are good luck.
12. This cattoo gives you eyes on the back of your ... arm.
13. Prove your cat has made her mark on you with a classic paw print cattoo.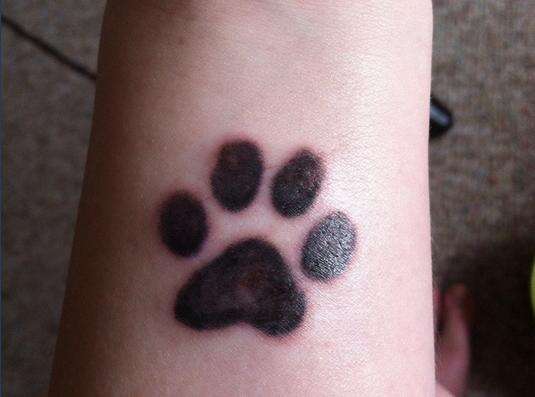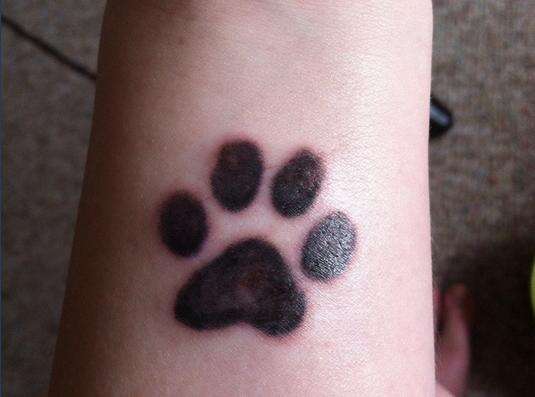 14. Or get a paw print for each one of your rescues, like this cat lover did.