A cat named Kit Kat is alive and on the road to recovery after an incredibly close brush with death - thanks to the efforts of first responders who refused to let him slink away toward kitty heaven.
Kit Kat's troubles all began on Sunday when a fire broke out at his home in Queens, New York. Fire crews rushed to the scene to battle the blaze, and discovered the cat - along with his brother, Jinx - still trapped inside. A third cat, sadly, was found to have perished, but the rescuers were determined to save her siblings.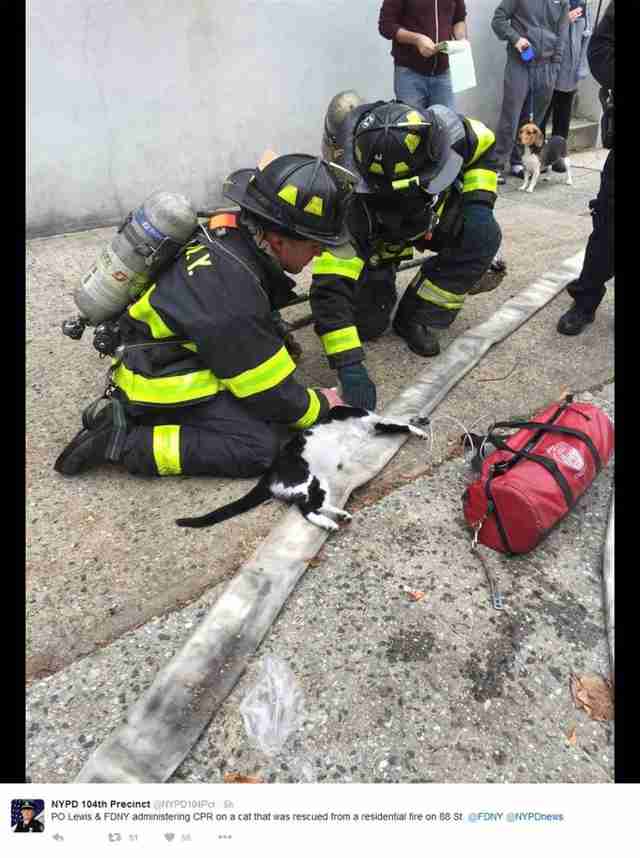 Photos from the scene show firefighters and police administering CPR on Kit Kat, who had suffered from the more severe case of smoke inhalation, as reported by the New York Daily News.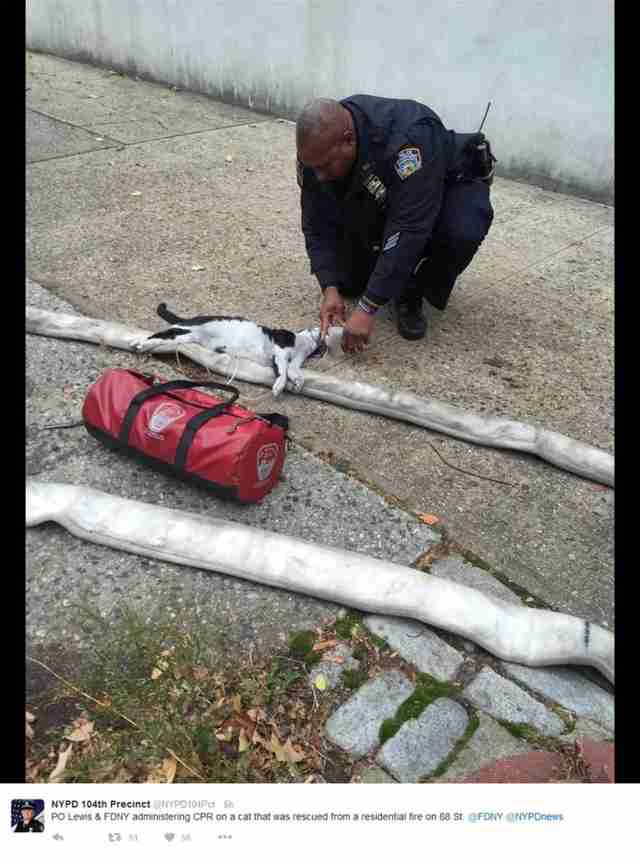 Once stable, both surviving kitties were sent to BluePearl Veterinary Partners, where they are receiving medical care. Hospital practice manager Paul Miranda reports that Jinx has nearly recovered fully, but that Kit Kat still has a ways to go.
"We are continuing to give him oxygen and we're monitoring him closely," Miranda in a statement.
While the firefighters and veterinarians who saved Kit Kat and Jinx are certainly heroes, they could use a few kindhearted folks on their side.
National pet charity Frankie's Friends is appealing for the public's help in funding the cost of the cats' recovery. To make a donation, visit the group's website here.