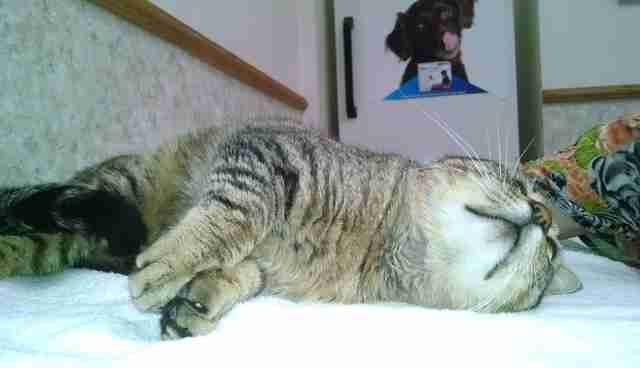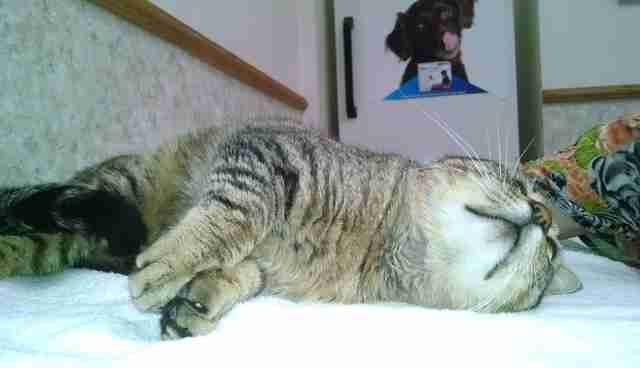 Named Archer in commemoration of his luck from the near-tragic accident, the sweet cat was found last week with an arrow through the side of his neck. A Good Samaritan rushed him to Sedgwick Veterinary Clinic, where he was treated.
"He continues to do very well and is expected to make a full recovery," Dr. Kate Jacobs, the veterinarian who treated Archer, told The Dodo. She said there is already a list of people interested in adopting the cat, who's thought to be 4 or 5, once he has recovered.
Warning: Disturbing content below
PETA has added $2,000 to the $100 reward offered by local police. The City of Sedgwick posted to Facebook: "we are needing your help in finding the person or persons involved in this horrible act."
Another cat was shot with an arrow in Texas last week, but sadly was not as lucky as Archer and died from his injuries. Shockingly, a veterinarian bragged about the shooting on Facebook, and the case is currently being reviewed by the Austin County district attorney.