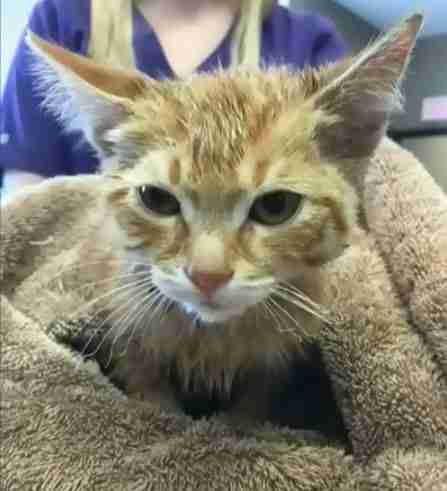 Police have since charged two people who attended the festival with animal cruelty, while the kitten is recovering at a local veterinary hospital.
"She is stable and comfortable and being treated as though she was one of our own," TM'z Veterinary Clinic noted on its Facebook page.
Indeed, this kitten, tentatively dubbed Jamboree, is already making a comeback, one sip of milk at a time.
"This is a very isolated incident," Ted Munro, an inspector with the Royal Canadian Mounted Police, told the National Post.
"I just think it's some idiot that made a bad decision, a really bad decision," festival marketing director Kim Blevins told the National Post. "And hopefully he'll pay for it."