Cat Scratch Laptop Is The Purrfect Gift For Your Nerdy Kitty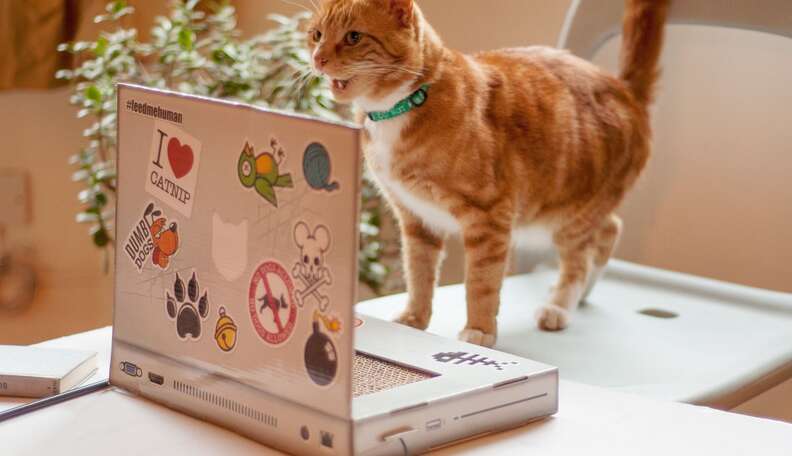 <p> Suck UK </p>
<p> Suck UK </p>
There's nothing worse than sitting down at your computer with a big pile of work and finding a cat sprawled across your keyboard. Or maybe there's nothing better?
Either way, sometimes you just need your cat to move. And this cat laptop might be the perfect way to do it.
The laptop, made by Suck UK - known for unusual cat toys like the cat war tank and the kitty Catillac - features a scratching-post keyboard and, of course, a fuzzy computer mouse. You can also customize it by sliding your own picture in as the desktop.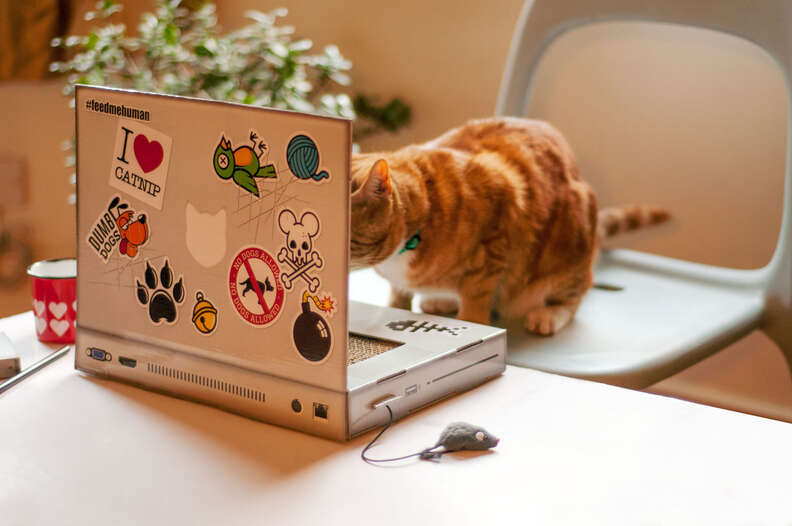 It's the perfect gift for the cat who has everything - or just wants everything of yours. And maybe you'll even get some work done.
Of course, without an included space heater, you still might find yourself pushing Fluffy off your desk from time to time. But worth a shot, right?