Cat Returns Home Night After Night With Stuffed Animals That Don't Belong To Him
When the Skinner Family adopted a playful orange tabby cat, named Mufasa, as a kitten about a year ago, they had no idea that their new pet might one day turn out to be a fluffy, sweet little thief. But after stuffed animals began turning up around the house, the supposedly "indoor" cat's secret (albeit somewhat adorable) life of crime was uncovered.
Shana Skinner, who lives in Brisbane, Australia, tells The Dodo that Mufasa's stealing spree seems to have started three weeks ago, when she discovered a mysterious stuffed monkey under the dining room table. At first, she was reluctant to blame the cat - especially since he normally never leaves the house.
"I initially asked my husband if he had brought it home for my daughter," Skinner says. "When he told me he hadn't, I suspected that Mufasa had done it but wasn't 100 percent sure until another one turned up."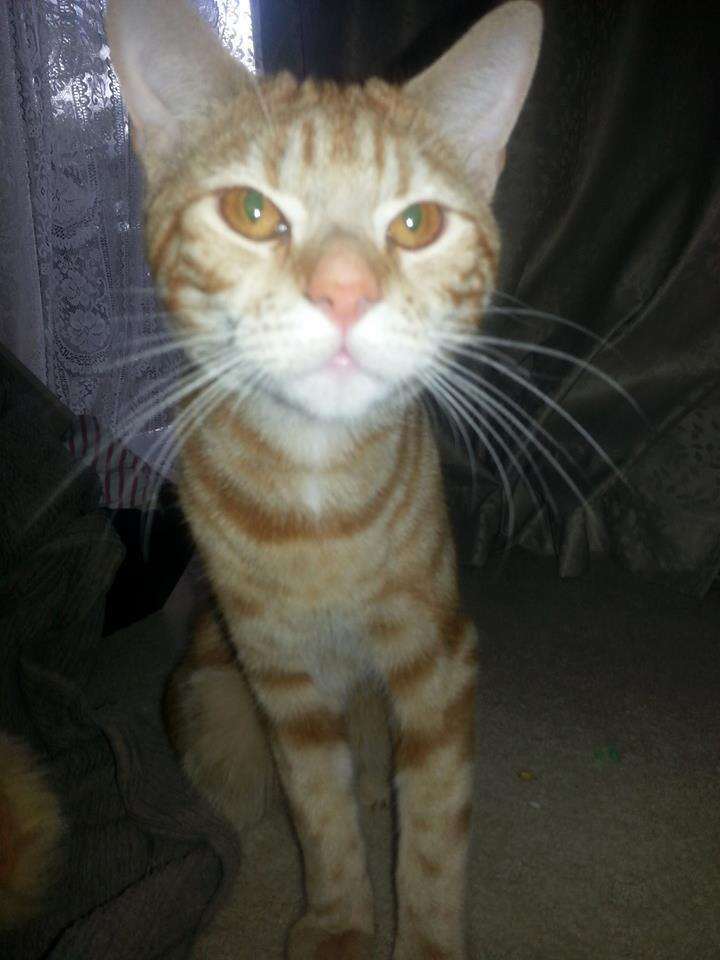 Over the course of a week, the bandit cat brought home a total of five stuffed animals, presumably from homes around the neighborhood, much to the dismay of the Skinner family.
"I felt guilty about it, to be honest. We weren't even aware that he was getting out. We were surprised to find that he was leaving the property, because on the occasion that he'd come outside of the house, he was afraid to leave our sight," says Skinner.
"He was meant to be an indoor cat with no intention of ever having him leave the property, so it was a bit of a shock to find that he was not only getting out, but he was bringing home someone else's toys."
Eventually, the Skinners discovered that Mufasa had been escaping through a bathroom window, which meant that he had to pass the family's two big dogs outside, who he was normally terrified of. Now, says Skinner, all the exits have been secured.
"He's definitely under house arrest now," she says.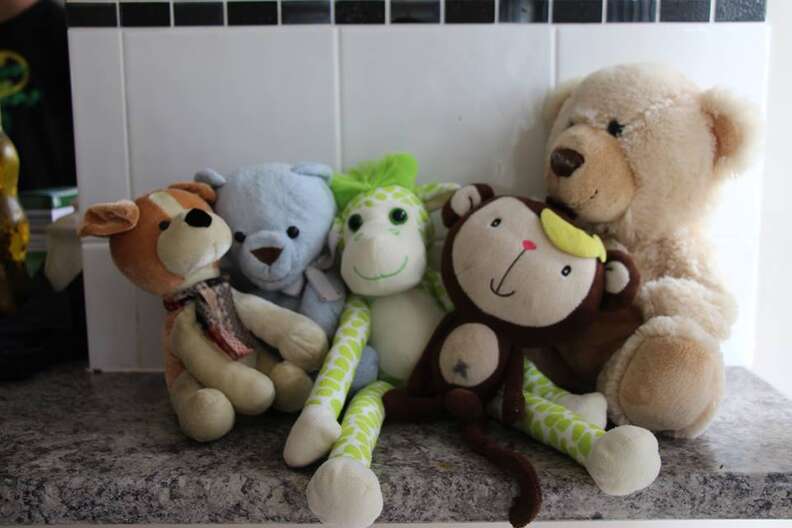 With the mystery of who was bringing home the toys now solved, a new mystery emerged - where did they come from? Skinner says she's been trying to reunite the stuffed animals with their rightful owners, but so far she's had no luck.
"We've spoken to all our neighbors, and none of them have seen the toys before. They have no idea where they've come from," she says. "We checked everywhere in the area, and no one has seen the stuffed animals before."
She's even set up a Facebook page, "Help - my cat is a kleptomaniac", to try to return the stolen property.
While Mufasa's thieving is certainly not behavior which could be condoned, it's a bit more benign than what many of his feline counterparts are up to. According to the Australian Wildlife Conservancy, feral cats are wreaking havoc on fauna, hunting down an estimated 75 million native animals every night in Australia.
In fact, kitties have been linked to the extinction of several Australian species and the decline of as many as 80 others.
Skinner says that as far as she's aware, Mufasa had only ever hunted stuffed animals, but he won't be getting the chance to graduate to the real thing now that he's securely indoors. Still, he's less than remorseful for his actions, particularly since his plush "prey" was probably meant to be gifts for his family.
"I don't think he feels bad. I don't think he thinks he's done anything wrong," says Skinner. "I think he's a bit proud of himself, to be honest."