Brave Man Rescues Cat From Freeway When Everyone Else Said No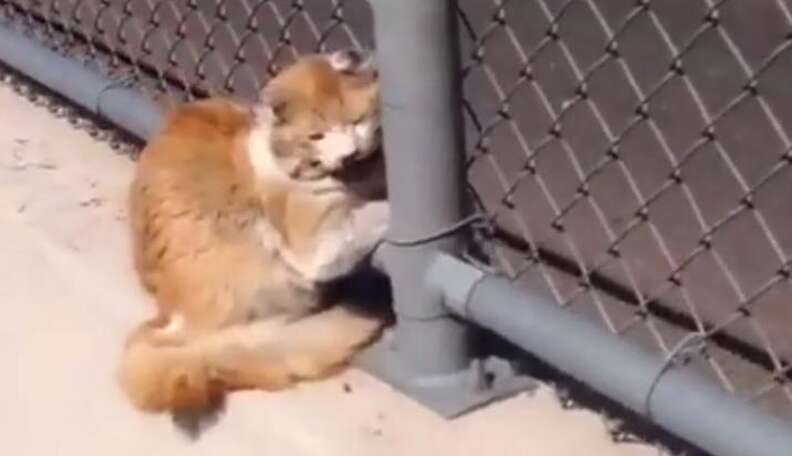 <p> <a href="https://www.facebook.com/TheRealMCMagic/videos/923138421042437/">Facebook/MCMagic</a><span></span> </p>
<p> <a href="https://www.facebook.com/TheRealMCMagic/videos/923138421042437/">Facebook/MCMagic</a><span></span> </p>
After a harrowing rescue, an orange cat, appropriately named "Freeway," is going home for good with the man who saved his life.
Richard Christianson spotted the terrified, wounded cat holding on to a metal fence along an Arizona highway last month. Rescue groups told Christianson it was too dangerous for them to try to get the cat while cars raced by all around him, so Christianson took matters into his own hands.
Christianson filmed the dramatic highway rescue and uploaded it to Facebook. "I'm gonna help you," he murmurs to the frightened cat. "I know, baby."
Freeway was taken to the Arizona Humane Society, where he got much needed medical attention and went home in the care of an experienced foster mom. But on Thursday, he was finally cleared for adoption, and of course he went home with the man who saved him.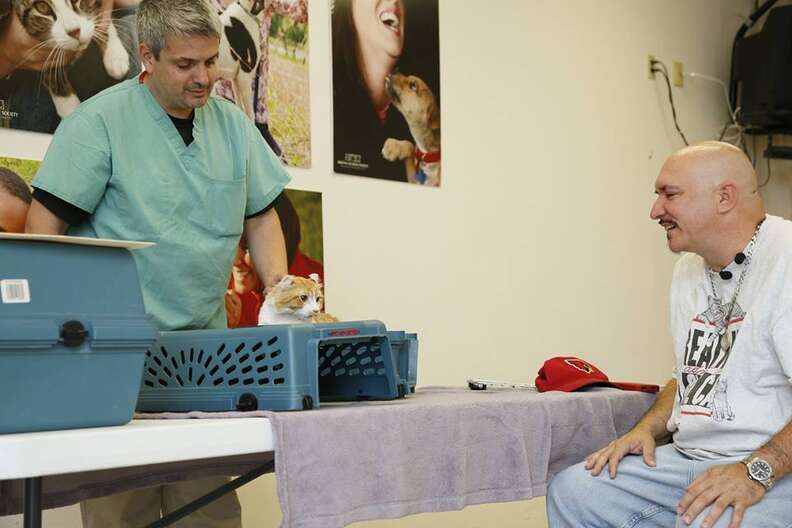 Freeway has been through a lot, but there's no one better to help him learn to love and trust than the man who showed him that he's not alone.
Good luck with your new daddy, little guy.