Cat Found On Side Of Road Looks Completely Different Now
He's learning to trust people — and has 10 dog and cat siblings.
The veterinarian didn't see any way to put this cat back together again.
His jaw had probably been smashed for days. And all that crust on his face? That was actually blood and pus from infection. He couldn't keep his mouth closed or his tongue from hanging out of it. And that was bone poking through his gums.
The vet figured he should be put down.
But the woman who found him lying at the edge of a highway in Belize knew this cat had a will not just to live, but to be loved.
"He had been purring the whole time in the car," Melissa, the woman who found the cat, tells The Dodo, "like he was glad to be safe finally."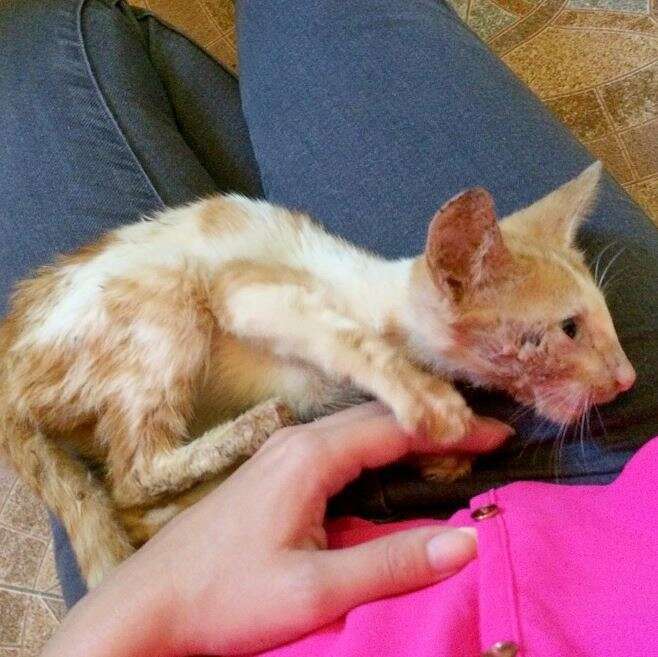 But the cat was too tiny for surgery. Besides, how would he ever be able to eat with a mouth like that?
"I randomly had a tin of cat food in my purse, the kind with the gravy," recalls Melissa, who asked that he full name not be used for this story. "So we said, let's see if he can eat."
The cat shoved his entire head in the bowl, soaking up the rich gravy, broken jaw and all.
So, it was settled. The cat would go home with Melissa, and a ready supply of antibiotics.
"Immediately when he got home, his eyes became so bright and huge," Melissa says. "And he looked just like Smeagol from 'Lord of the Rings."
And like that fictional creature, this cat, who would bear his name, demonstrated a remarkable resilience. It took just a couple of months for his jaw to heal on its own.
"I took him to a special clinic when some American vets came to Belize a few months later, but they said it had healed so well, it didn't make sense to operate," Melissa says.
That left him with his trademark snaggletooth.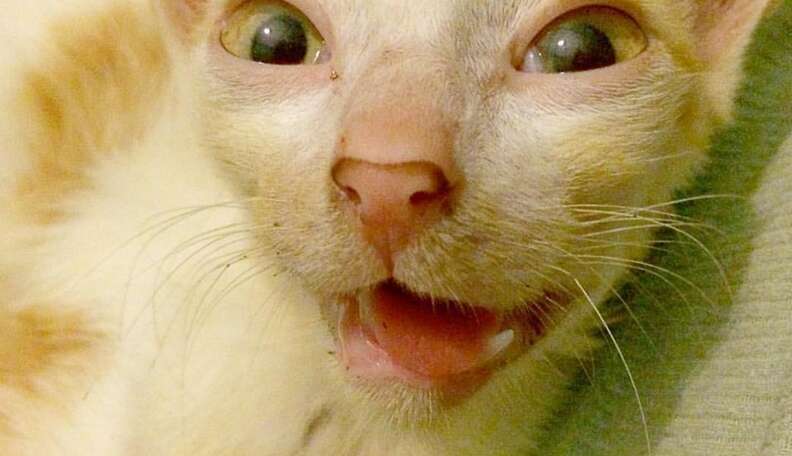 Those headlamp eyes never dimmed either.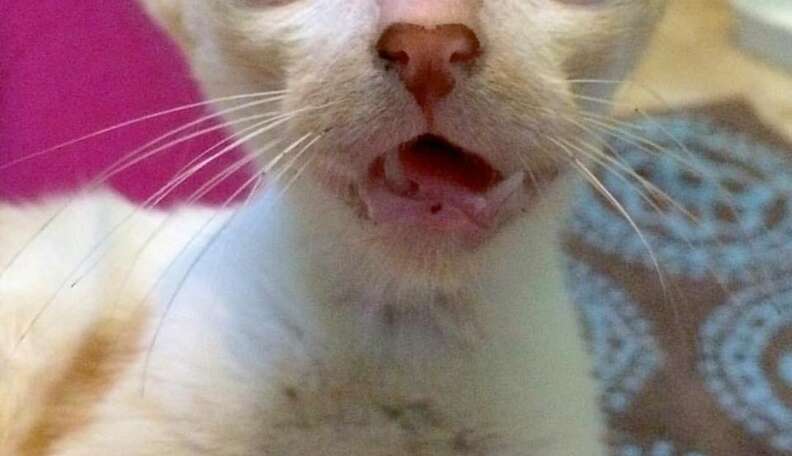 But the rest of Smeagol is all new.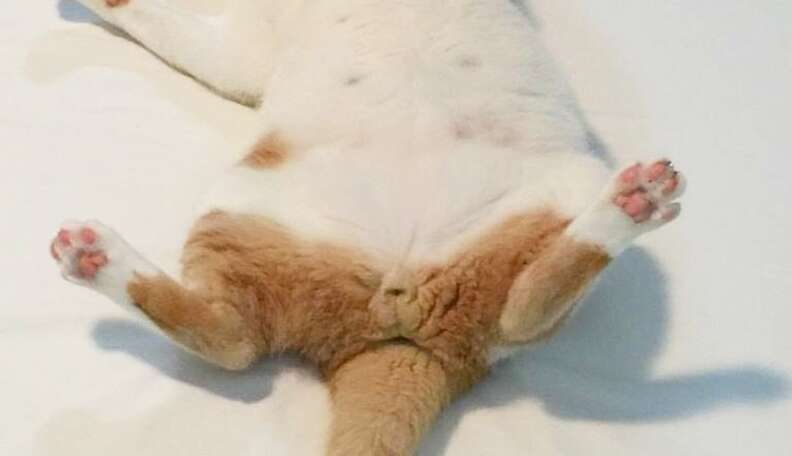 Of course, he never lost his habit of diving into dinner head first.
But he made new friends among Melissa's other pets - five cats and five dogs.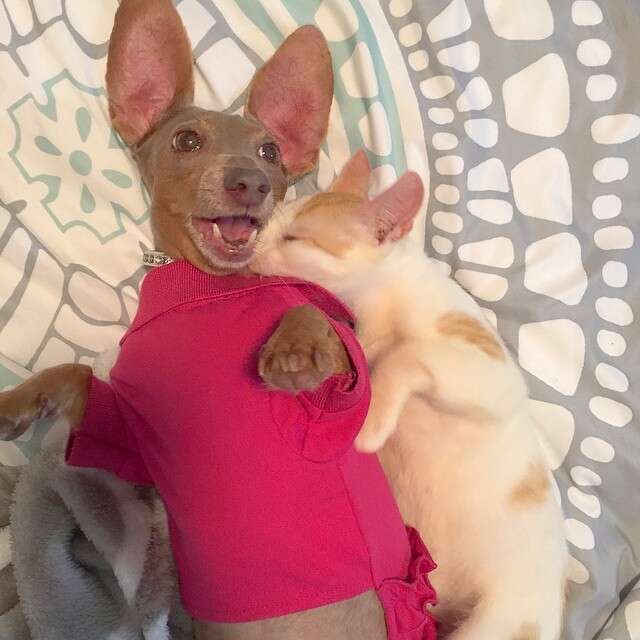 "I can't imagine what it would be like without him now," Melissa says.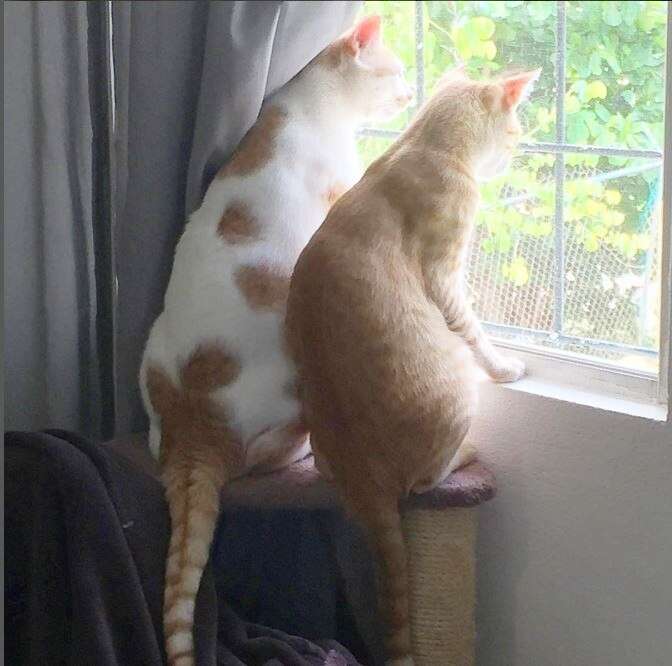 And then Smeagol's quirky ways catapulted him to celebrity. He's got 9,000 followers on his Instagram account alone.
The cat who was practically scraped up from the side of the road had at last found his true destiny - as Lord of the Bling.
Follow his adventures here. And here.