Cat Found On Dog Meat Farm Was So Hungry He Was Eating Dirt
"He was very scared, so he was just crying."
Ek Park was driving to her mother's home in Dangjin, Korea, when she took a wrong turn and found herself at a dog meat farm.
Park, the founder of Free Korean Dogs, an organization that rescues dogs from Korean meat farms and rehomes them in North America, had actually been to this farm before, although this visit was unintentional. She got out of her car to have a look around, and heard someone crying.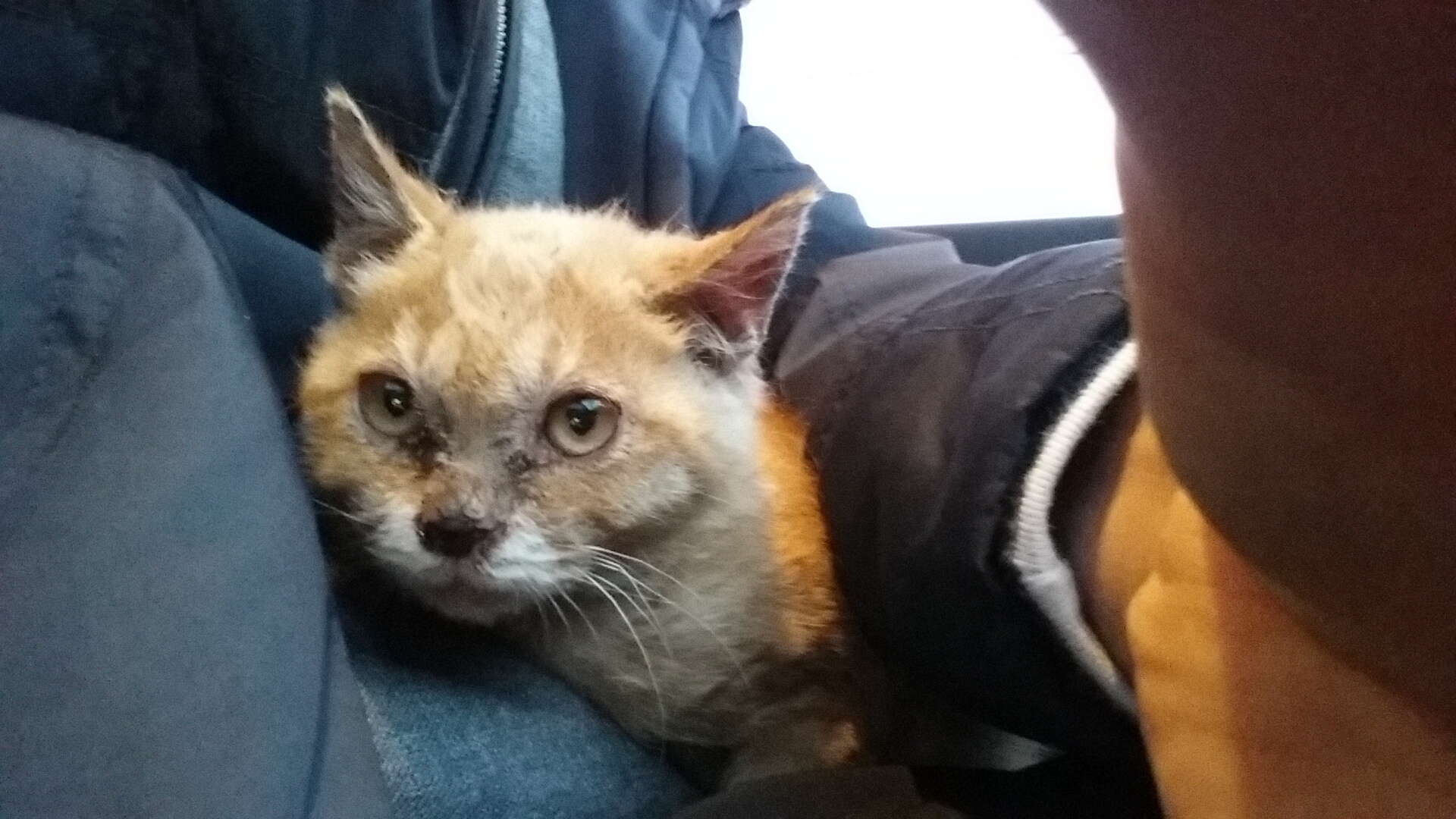 "When I went to the owner's house located right beside the dog farm, I found this little kitten - so tiny, about my hand size," Park told The Dodo. "I could tell he was so hungry and starved, but he was very scared, so he was just crying."
The kitten, whom Park later named Nimo, was eating dirt, according to Park. "He was so hungry when I saw him, he was eating dirt, maybe trying to eat worms," she said.
Park picked the kitten up and started petting him. Then the owner stormed out of his house.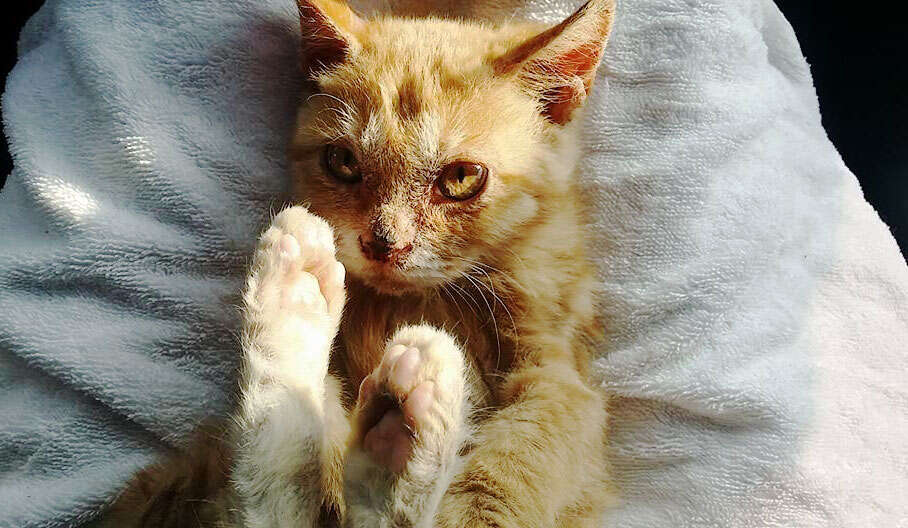 "He came to me and asked what I was doing," Park said. "I said that I was passing by and saw the kitten. He said that the kitten was his."
When Park said that Nimo needed to see a vet, the man scoffed at her.
"He believed that taking an animal to the vet was a total waste of money," Park said.
Nimo wasn't the only animal who needed vet care. Park could see over 100 dogs cooped up in tiny cages on the man's property, many of them sick and malnourished. The dogs would eventually be brutally killed and sold for their meat. When Park broached the subject about taking some of the sick dogs to the vet, too, the man got angry.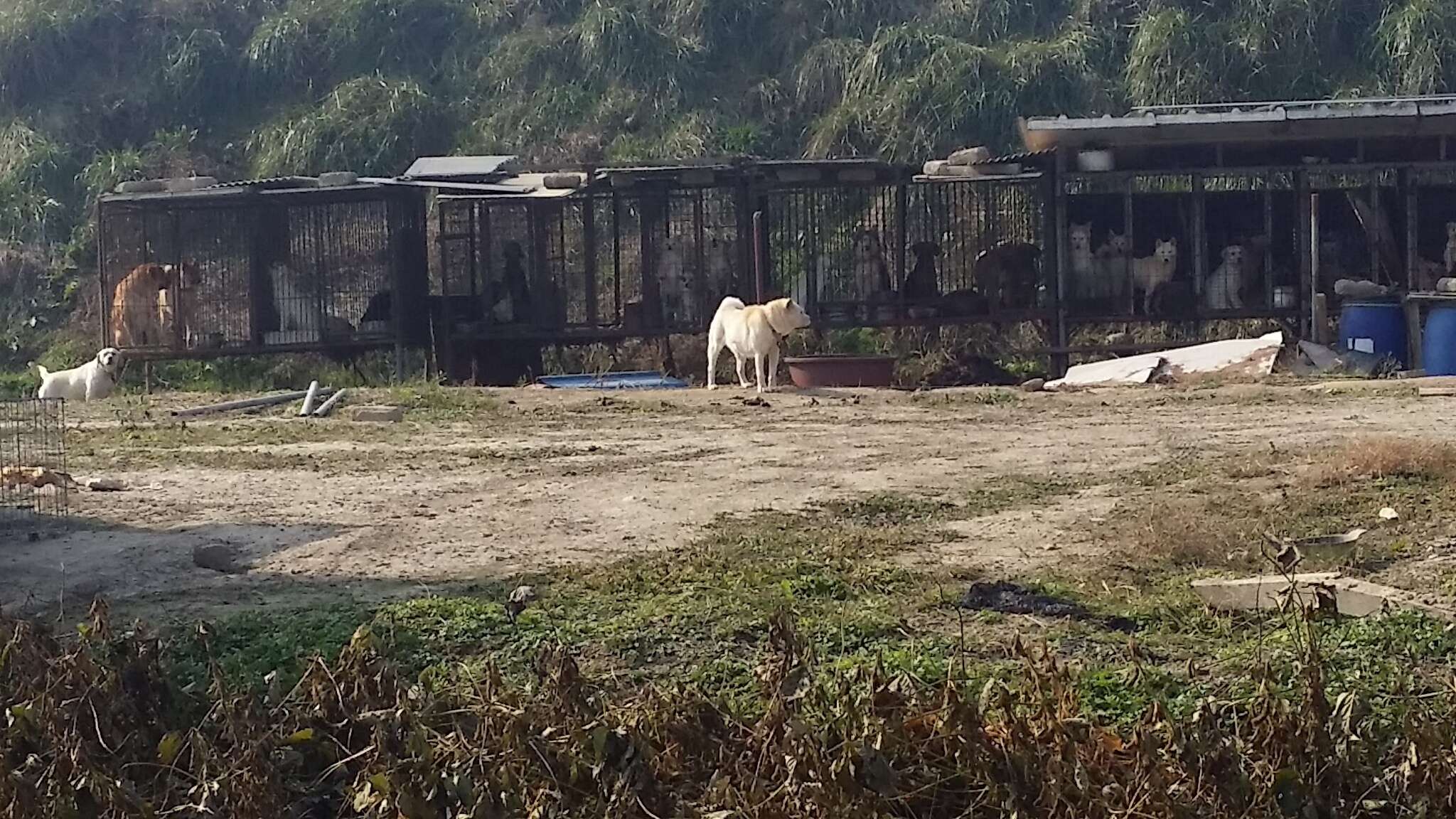 "Suddenly he looked at me differently and said that I didn't look like a dog buyer," Park said. "He said, 'Why are you here? Are you an animal activist? I hate them.'"
Fearing for her safety, Park decided to leave. But first, she managed to talk the man into allowing her to take Nimo with her.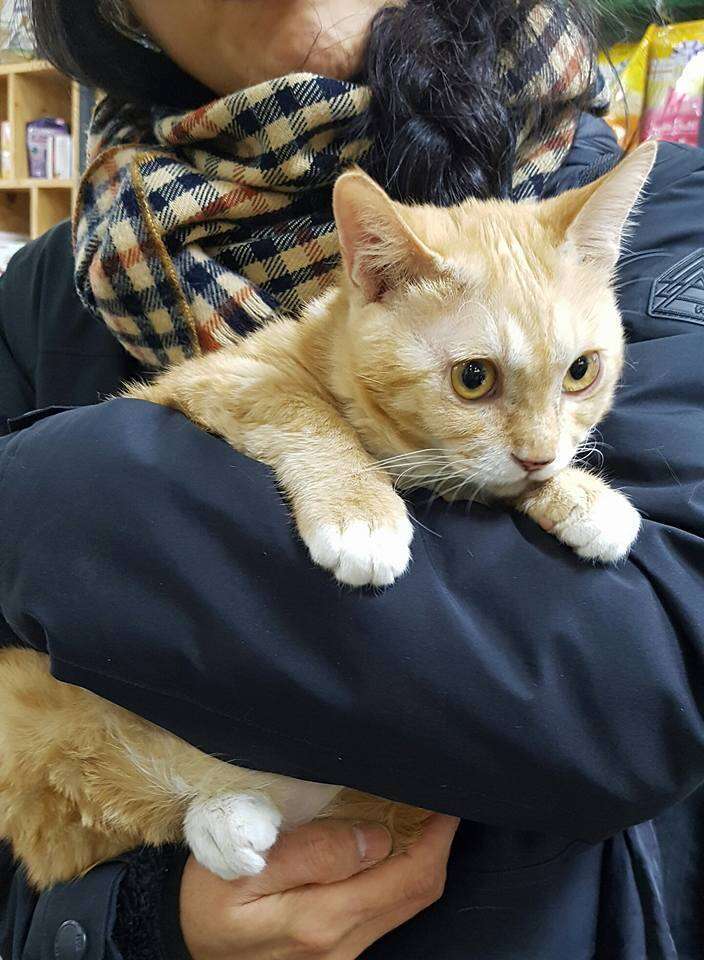 "She [Mrs. Jung] introduced me to Jiyoon Yi, who became Nimo's foster parent for three months in Korea," Park said. "Jiyoon had five puppies whom she rescued from a dog tonic shop at Chilsung market in Daegu. I promised her that I would find good homes for the puppies in return."
Park kept her promise - she transported Yi's five puppies to North America, and found them homes in New York City and Toronto. Then, several months later, Park returned to Korea to work on a documentary film about the dog meat trade. When it was time for her to go back to Toronto, she took Nimo with her.
By this time, Nimo had gotten bigger and healthier, and he managed the journey well.
"He stayed with me in the cabin, so it was better," Park said. "He didn't make a sound. He was so happy, slept the whole way, and I was very impressed."
Nimo arrived in Canada last Friday, and he's already found himself a home with Park's good friend.
"From the first day, he was a big snuggler and right away he ran straight to my friend and she took him to her house," Park said. "He wasn't shy at all - he just looked around and he jumped up on her bed, and since then he stayed there with her."