Cat Isn't So Sure About Lamb Sister Sharing Her Bed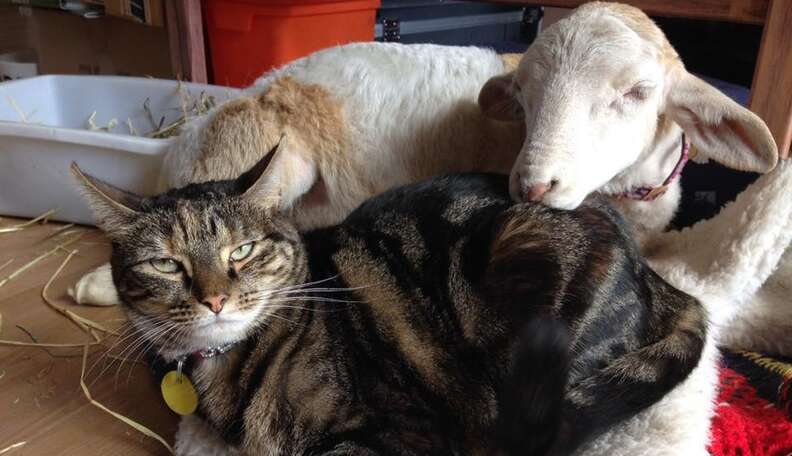 <p><a href="https://www.edgarsmission.org.au/" target="_blank">Edgar's Mission</a></p>
Anyone who grew up with a sibling probably knows the difficulties of sharing your stuff. I mean, how annoying it is when your brother or sister wants to touch all of your things, and get involved with everything you do?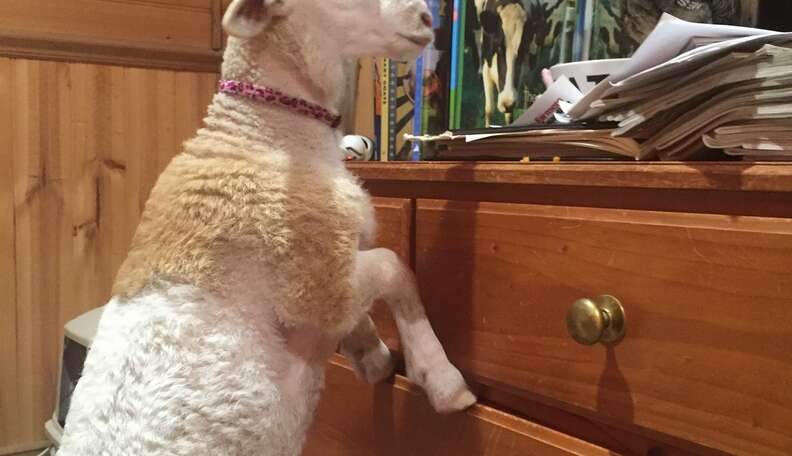 ... even if her sister was less than impressed.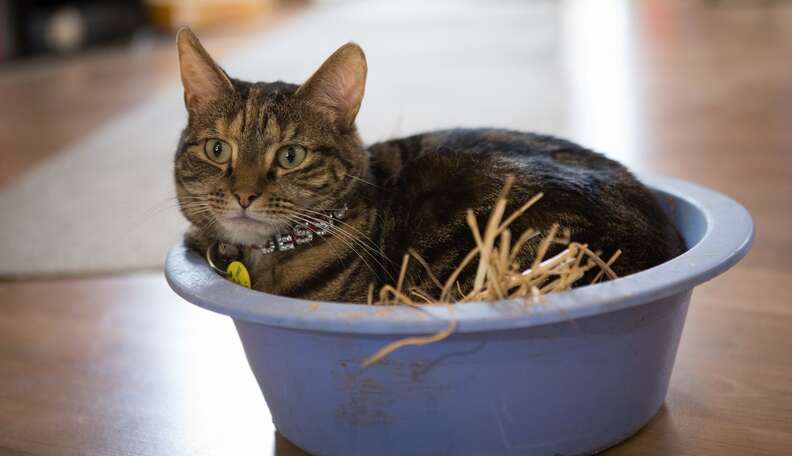 Fifi has gotten a little bigger now - too big to fit inside a cat bed. But she still wants to share any bed that Jessica - her sister - wants to snooze on.
"You're going to sleep on a blanket on the ground?" says Fifi. "OK then me too!"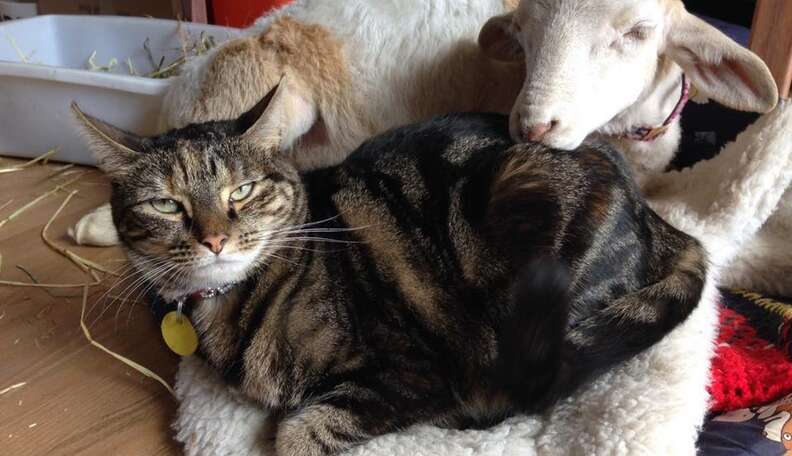 Jessica the cat still isn't impressed.
But Jessica has finally gotten a break. Supporters of Edgar's Mission saw photos on Facebook of Fifi trying to squeeze into Jessica's bed, and decided to donate a new bed for Fifi and Jessica to share.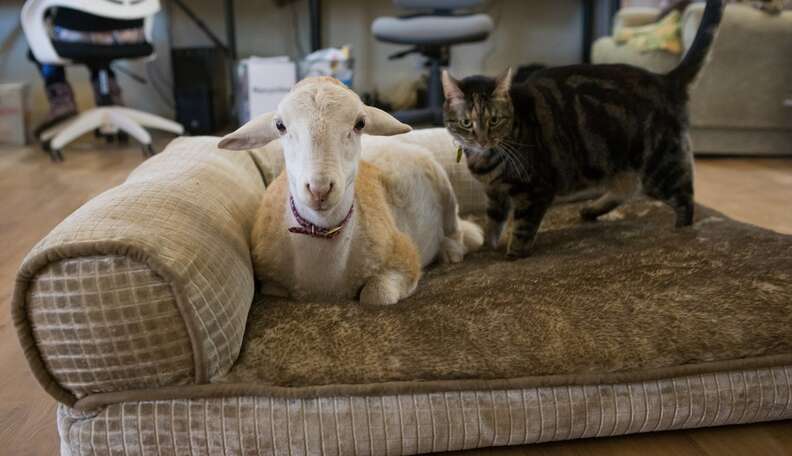 "A kind lady contacted me, and her entire family - mum, dad and the two kids - drove up from Melbourne just to deliver the bed along with the sign they had made," says Pam Ahern, founder of Edgar's Mission. "They left the bed in the barn with the sign on it. Funnily enough, when I returned to the stable a little while later, Fifi had already laid claim to the bed. She really is one funny little sheep."
According to Ahern, Fifi got hold of a Sharpie pen to claim the bed as hers. Cheeky lamb.
That's okay. Jessica the cat also knew how to use a sharpie pen. "Fifi's bed?" says Jessica. "Pffth. Pu-leaze."
The bed wars may continue, but Fifi and Jessica have some new competition.
After all, Ruby the dog thinks this bed is just her size.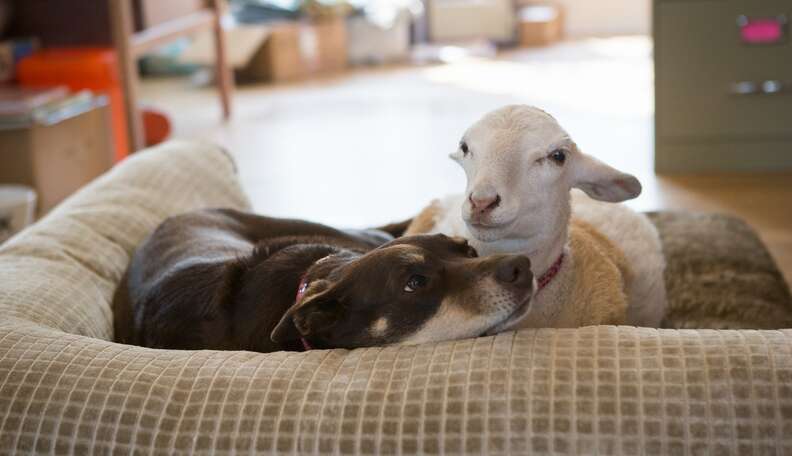 And when it comes to snuggling with Ahern, Ruby's absolutely sure she can squeeze between her cat and lamb sisters on Ahern's lap.