A mama cat was showing off her babies to the world when she noticed that one of her babies was, uh, a little bit different.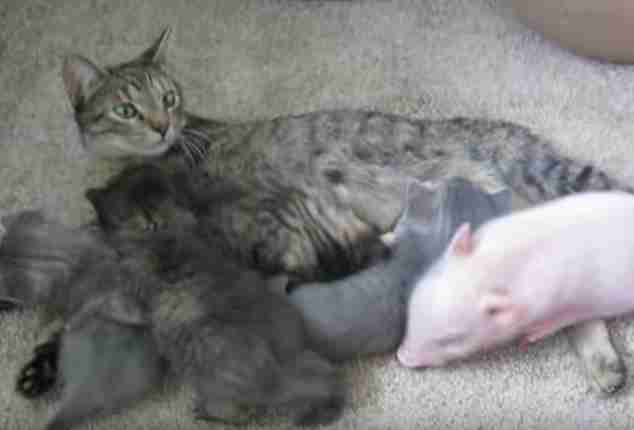 Stewart the piglet couldn't find his own mama, but he saw how well the mamma cat cared for her babies - and figured she wouldn't mind one more.
The cat was confused and a bit concerned at first - until someone tried to interact with Stewart.
She immediately went into protective mama mode. Stewart may not look like the rest of her babies, but this cat decided that he's one of hers regardless, and she'll love him no matter what.
Now that's an awesome mom.
Check out the full video of Stewart and his cat family below:
If you're considering adopting a Stewart of your own, just remember that they grow much bigger than piglet size! To find animals in need of a home near you, check out Adopt-a-Pet.com.