Cats will be cats - unless they're busy being other animals.
1. This cat is pretty sure he can out-dog a dog.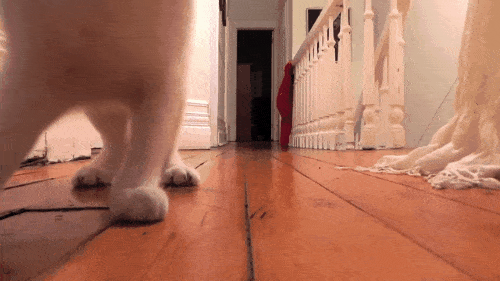 Charlie plays fetch with the best of 'em!
2. This kitten definitely has some 'roo in his genes.
He's perfected the kangaroo hop at such a young age!
3. Here's a feline who's a pro at the worm.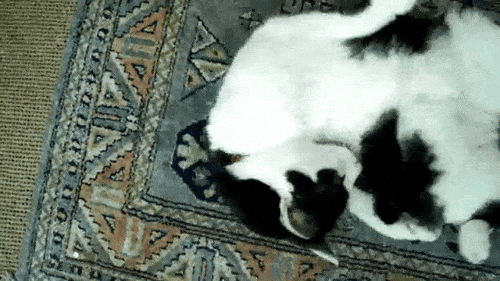 With those squirmy, wiggly moves, you could say this cat has wormed his way into our hearts.
4. This little kitty goes ape on his cat tree.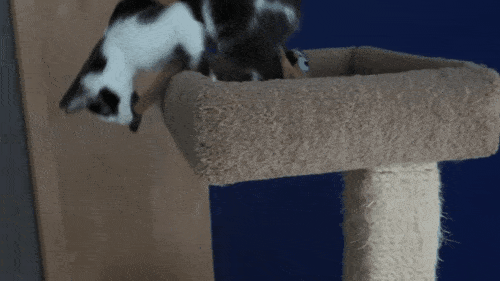 Kodi loves to monkey around on her tree - and generally just go bananas!
5. For this water-loving cat, things are just ducky.
OK, so maybe it's more of a doggy paddle, but Tigger takes to the bathtub with enthusiasm - after testing the water, of course.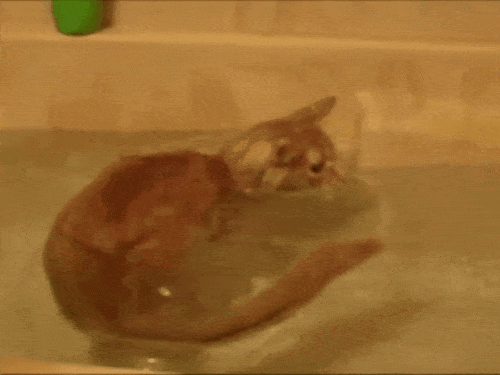 6. This feline is a shoo-in for the lead role in "The Amazing Adventures of Spider-Cat!"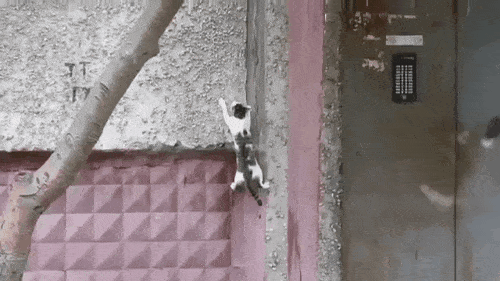 With great power comes great responsibility. And the ability to avoid taking the stairs.
7. This kitten just wants to dream of being a human baby.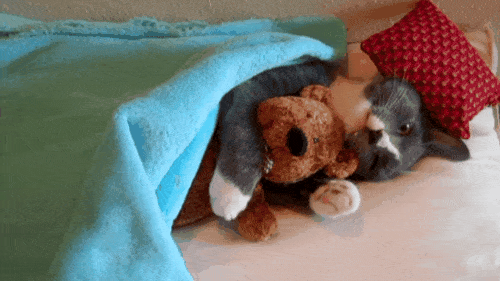 Meesha curls up in bed next to a beloved teddy.
8. Meanwhile, this cat is a messy eater - just like a toddler.
Maia likes to take a paws-on approach to mealtime.
9. And this kitty walks on his own like a real human boy.
Yogi wants to let you know that these paws were made for walking.
10. This cat looks like she's trotting off to filly-delphia.
She mimics a horse's gait with elegance and style.
11. Finally, meet a kitten who wasn't raised by goats, but is clearly a big fan of their work.
This tiny Himalayan kitten bleats like a goat when she wants more milk.