Cat Lost In Snowstorm Finds His Way Home 19 Months Later
Will disappeared in the heart of a snowstorm. And after 19 months, his heartsick owner had finally assumed the worst.
And then, in a blink, the cat was back.
Last month, Norma Moore-Dingwell returned to her home in Prince Edward Island, Canada, to find Will waiting in her yard. When she opened the door for him, it might have seemed like the cat had just been on a 19-month bender. He made straight for bed.
"He remembered where his room was, so that was kinda nice," Moore-Dingwell told CTV News.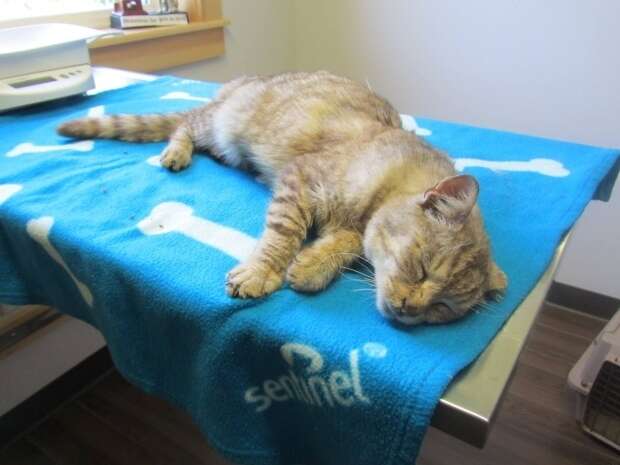 While the family is hailing his return as a miracle, Will's condition suggests he may have blown through at least eight and a half lives to get back home.
"He was in pretty rough shape when they found him," Dr. Dave Lister, a veterinarian at New Perth Animal Hospital, tells The Dodo.
Indeed, frostbite had claimed a piece of Will's ear. He was hungry, thirsty and underweight.
But Will set to work feasting himself back to health.
"He gained half a pound in about two weeks," Lister notes.
The cat may have also suffered from an acute cuddle deficiency. And again, Will wasted no time in remedying that.
"He was a very friendly cat that morning on the table," Lister says. "He just sat there and took all the attention we gave him."
Just don't ask Will where he's been. Lister could only cobble together a few clues about the cat's long, strange trip.
Wherever he was, it was cold. Hence, frostbite.
There may have been other cats on the scene. Likely how he got ear mites.
And the food sucked.
"In his case, it didn't look like he was being fed," Lister says. "He was probably having to fend for himself by hunting."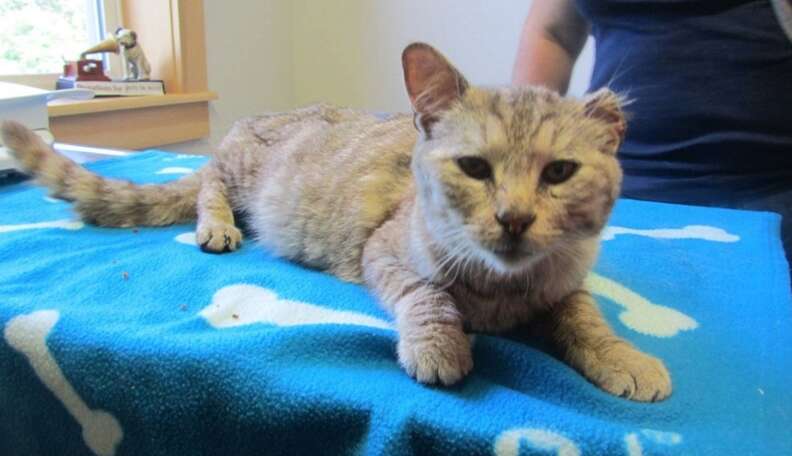 But, most importantly, wherever this cat spent the 19 months, it must have reminded him at last of one sobering reality: There's no place like home.