Cat Meets 50 Dogs And Loves Every Single One
Boomer is the kind of cat who's up for anything ...
... and can conquer pretty much any adventure.
So when his dad decided to take him to a dog show to meet some dogs, there was no doubt that Boomer could handle it ... and he proved just how well by meeting 50 dogs. In one day.
Some of the dogs were a little apprehensive of Boomer ...
... although still definitely curious.
Other dogs were a little scared, even though Boomer wasn't at all ...
... not even when the dogs were WAY bigger than him. Boomer is a total boss.
Some dogs accepted Boomer with open paws, which created the most adorable photo opportunities.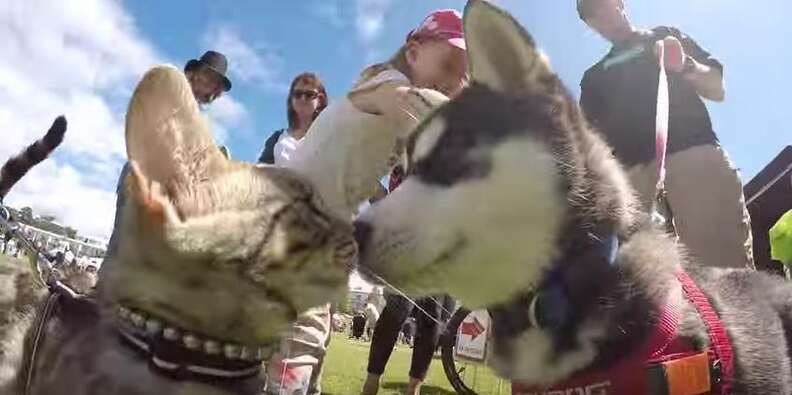 Even when Boomer was surrounded on all sides by tons of dogs, he kept his cool ...
... and just decided to show them all who was REALLY in charge.
Hint: It's Boomer. It's always Boomer.
Check out the full video of Boomer's crazy adventure below: