These are the cats' actual sonograms.
Kimberly Pow is not just a highly original, really hilarious pet photographer. She's also a veterinary technician, who enjoys concocting - then documenting - oddball scenarios for the cats in her life. (Which, as you'll see, are many.)
So when Kimberly's two pregnant foster cats, Ruthie and Bellatrix, got their ultrasounds at the vet clinic where she works, she figured: Why not do human-style maternity shoots?
"They were total champs about it," Kimberly tells The Dodo.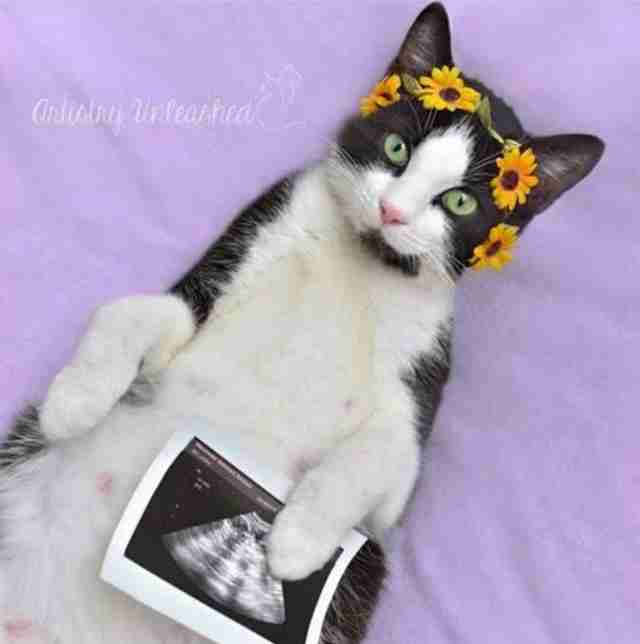 The photos were taken a couple of months ago (before that dog maternity shoot went viral, just for the record, not that anyone's keeping track).
Ruthie's kittens - four of them - were born in February. Bellatrix had her five babies just around Easter.
Naturally, they've all been documented with their own adorable newborn sessions.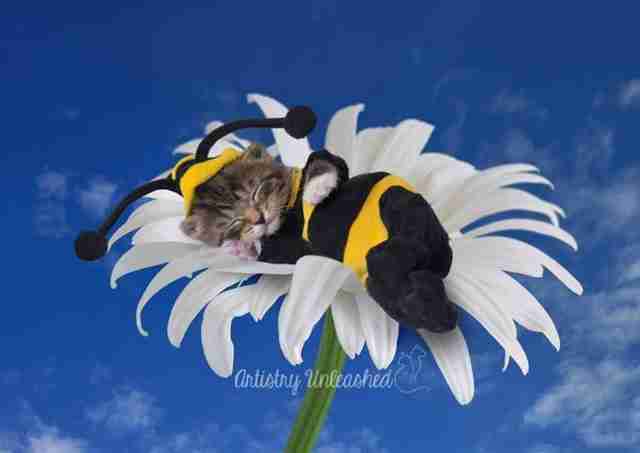 The secret to these photos - outside of their subjects simply being the cutest animals known to humankind - is that Kimberly bought dozens of Beanie Babies from thrift stores.
She removed their accessories, and sometimes the stuffing, and used those to decorate the kittens.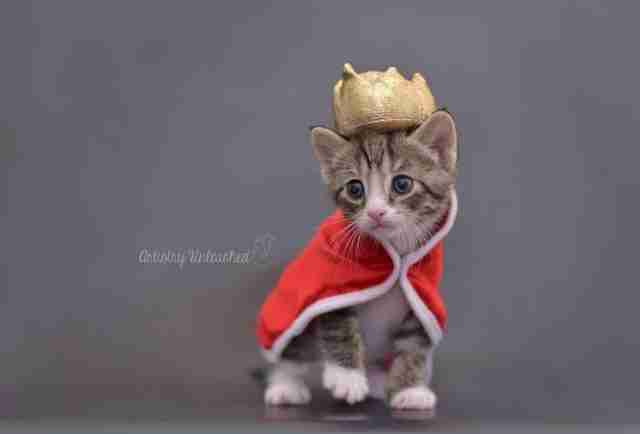 The kittens liked it, Kimberly says - or at least they made a real good show of pretending to.
Seriously, we could go on all day like this.
There are, after all, nine kittens we're talking about here.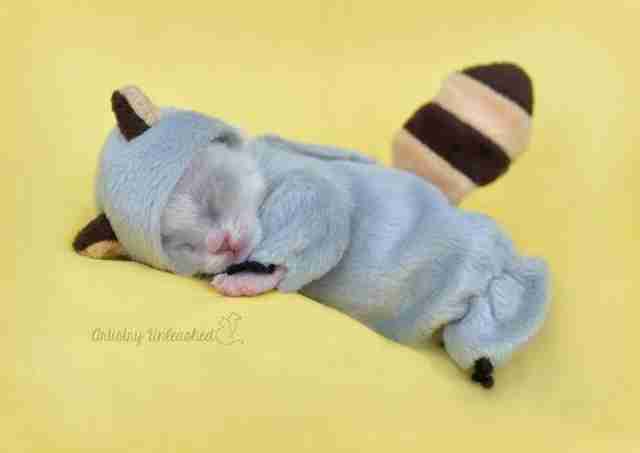 There's been a wave of amazingly creative dog adoption photos in the few last years. But cat adoption photography hasn't really made these same advances.
Until now: The point of these pictures, you see, isn't just to entertain Kimberly (and us) - but to get these cats attention from folks who might want to adopt them.
The momma cats, whose ultrasounds you admired above, will also be looking for homes.
Though one of them, Bellatrix, might have already found one ...
... In Kimberly's household. Which she shares with her cat-loving husband, a Baltimore police officer, and three children who were no doubt genetically predisposed to adore cats.
Plus their nine other rescue cats.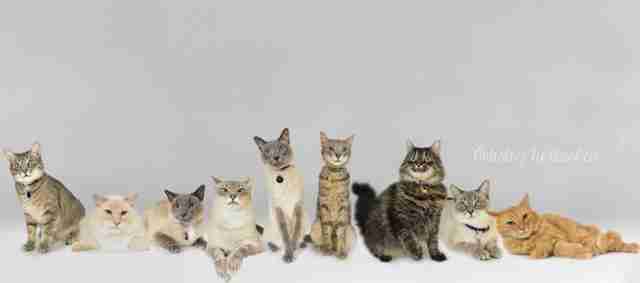 Who also get their own great and funny photo shoots - here's Mechanic's "cake smash," for example.
Kimberly points out that human children are given cakes to demolish, in front of a camera, on their first birthdays. So why not a kitten version with a can of cat food in the middle of the cake?
So, yes, that's 20 cats, currently living inside Kimberly's home - until the nine kittens, and two, or possibly just one, of the moms, get snatched up by other kitty-loving families.
"If you don't laugh, you'll cry," says Kimberly. "That's what I tell myself every night when I'm spending an hour cleaning litter boxes."