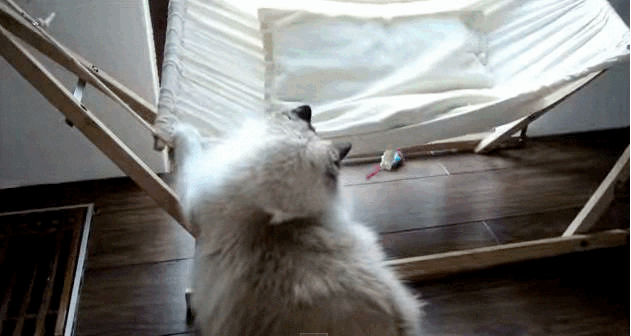 There were many falls, many fumbles, and much frustration. Even though, this is literally a hammock made for a cat.
Now, however, he's back in action and is basically a hammock professional -- just in time for summer!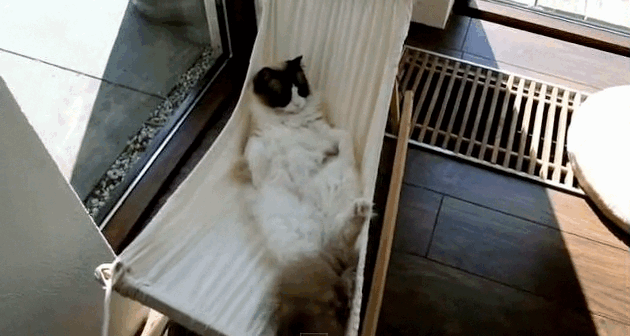 Here's to you, Timo. May we all learn from your hammock expertise.