Abandoned Dog Finds Exact Right Person To Help Her — And Her 15 Puppies
"We want to build a house for them."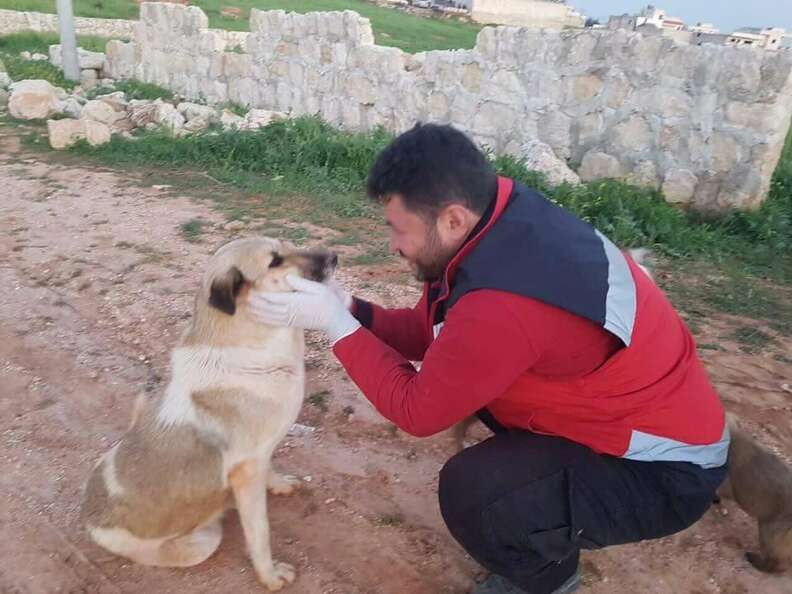 Mohammad Alaa Jaleel, an ambulance driver known as Alaa or "the cat man of Aleppo," started a cat sanctuary in east Aleppo, Syria, which helped give local children a glimmer of hope through war - waging almost nonstop since 2012. As thousands of families fled to save their lives, many pet cats and dogs got lost in the chaos, and Alaa's sanctuary took them in.
Soon he had over a hundred cats.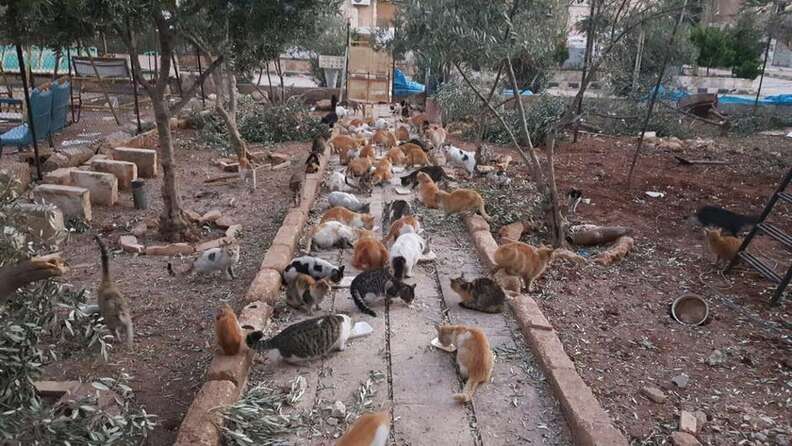 But when the sanctuary was bombed, as government forces surged into the east portions of the city last fall, Alaa stayed until the last possible moments, moving the animals, until he too had to flee to save his life.
Now, after a few months in Turkey, he's returned to Syria and has rebuilt the sanctuary. The sanctuary is filling with needy animals again. Already Alaa has taken in several stray and hungry cats.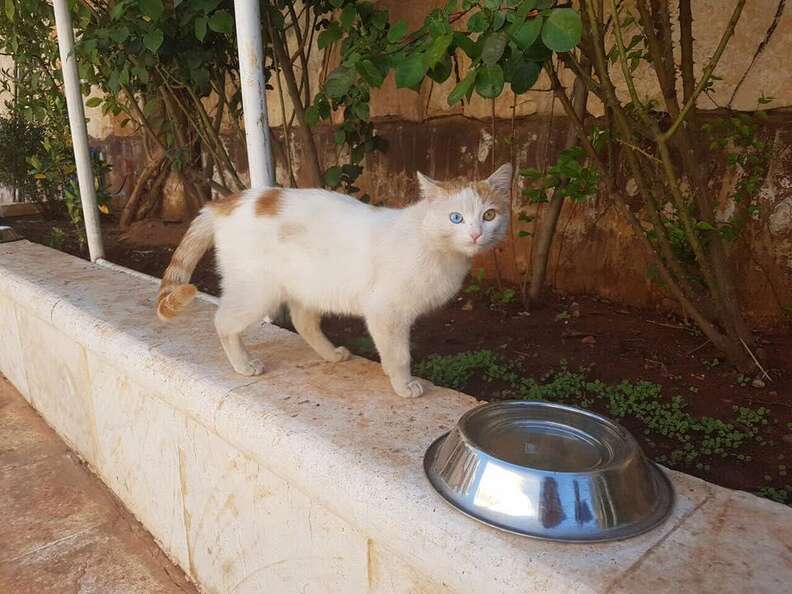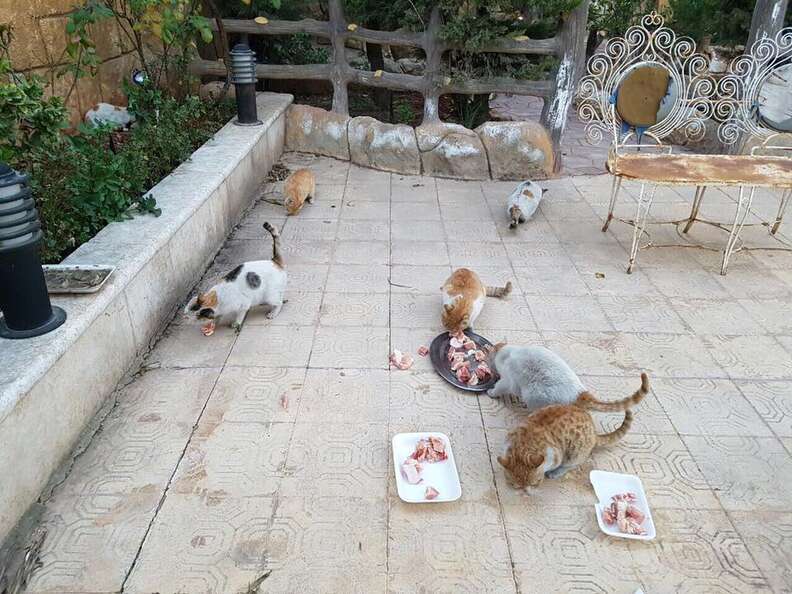 And in late March, in an open field just 10 minutes from his sanctuary, Alaa came across a hungry dog, who was hiding her 15 puppies.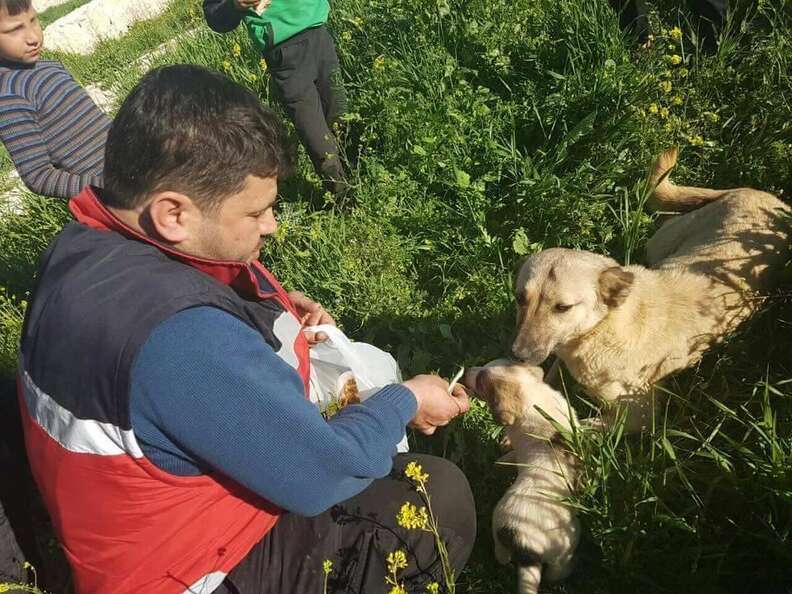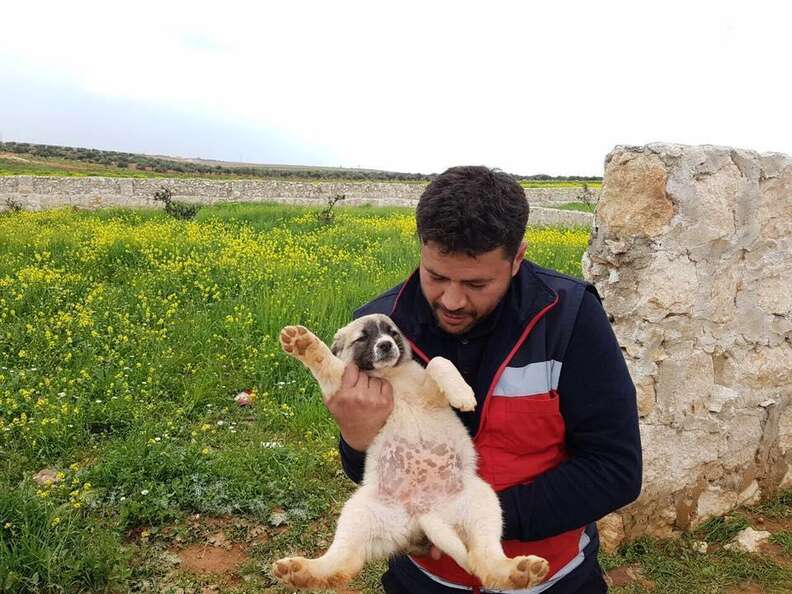 It's thought that the mother dog and her puppies were abandoned there.
So Alaa decided to adopt the whole family.
While the sanctuary is rushing to build a place for the family at the sanctuary, he goes and visits the mother and her puppies every day - with dinner.
After just a couple of weeks, the little dogs are already bigger and stronger, thanks to their mom, who found the exact right person to help them.
"We want to build a house for them," Alessandra Abidin, Alaa's friend who runs the private Facebook group for Il Gattaro d'Aleppo ("the cat man of Aleppo") from her home in Italy, told The Dodo.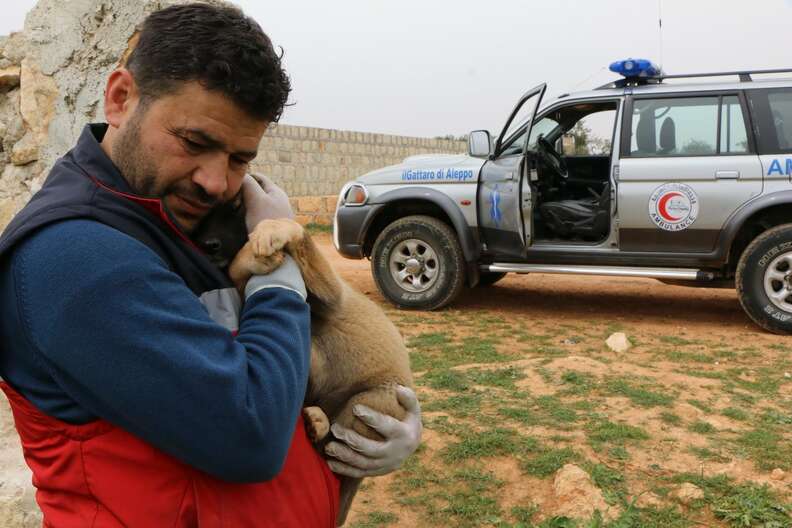 To learn more about Alaa's years-long mission to save stray and abandoned animals in Syria, watch the video below: