Kara Osbak planned to surprise her husband with an "avalanche"of balloons for his birthday ... but their cat Jeff got there first.
And it turns out Jeff really, really likes balloons.
As in, he didn't want to stop playing with them. Or wearing them.
According to a friend of Kara's who uploaded this photo to Reddit, even when one of the balloons popped, Jeff was undeterred.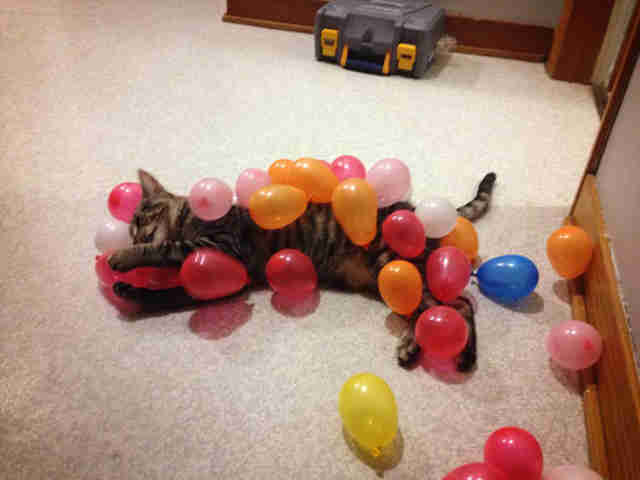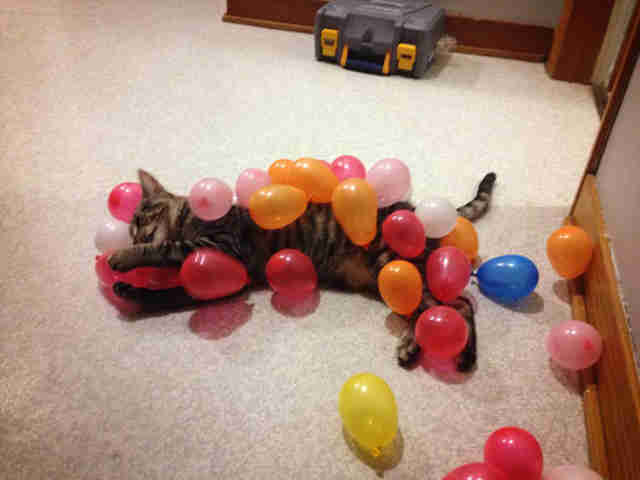 Kara's husband might not have gotten the avalanche of balloons she planned, but he did get to see Jeff be very, very happy. And isn't that the best birthday present of all?