Rescue Cat Helps Save Sick Little Lamb's Life
"They had an instant connection — like it was always meant to be."
A tiny lamb who was born on the darkest day of the year was put up for adoption online by the farmer who had no use for him.
He was just two days old - and he was really sick.
His mom had died, and the farmer didn't want to try to raise the infant lamb himself.
When some animal lovers saw the ad, they reached out to the farmer to adopt the lamb. But the farmer said he didn't want to give the baby over to a sanctuary.
Rescuers didn't give up. One went undercover and adopted the lamb, making no mention of a sanctuary.
"Farmers often do not like sanctuaries as we do expose the dark side of the industry," Carla Reilly Moore, co-founder of Happy Tails Farm Sanctuary in Kingston, Ontario, told The Dodo.
When he arrived at the sanctuary, his rescuers named him Charlie. "Charlie, the little lamb, was our Christmas miracle," Moore said.
"He arrived very ill, with his tail and testicles banded, - incorrectly, I might add - covered in diarrhea," Moore said. "We did not know if he would make it."
Moore and her husband, who both run the sanctuary, nursed Charlie - but they weren't the only ones showing him love and care.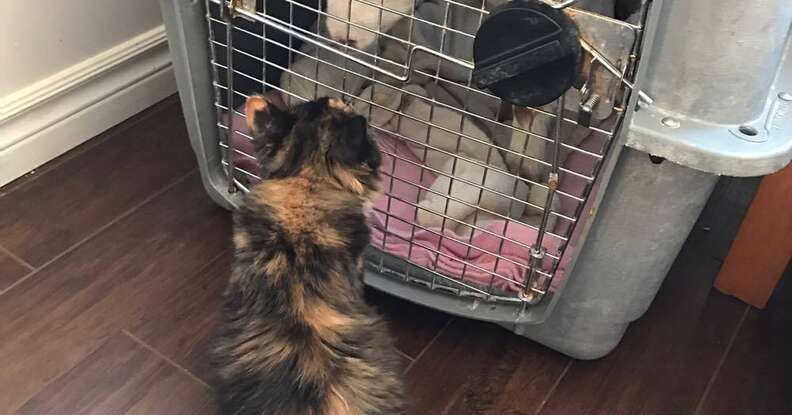 Dora, who was found as a kitten in front of the Moore's home back in November, also took on the task of helping Charlie get better.
"With much tender, loving, round-the-clock care, we were able to bring Charlie back to health, and he is now thriving," Moore said.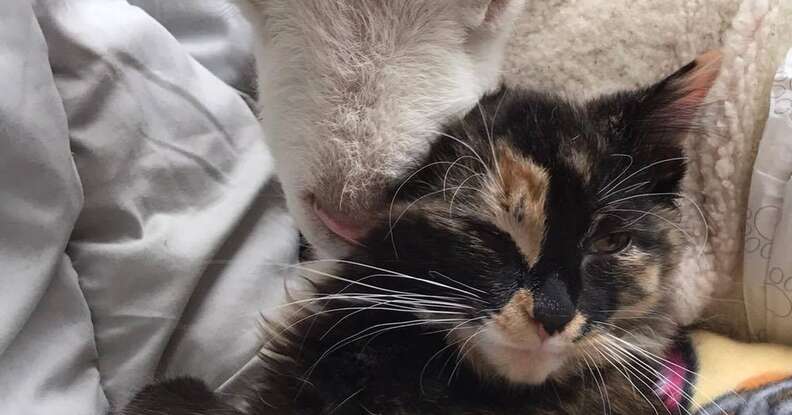 Charlie had to have surgery to repair his tail and testicles - and when he came home from the hospital, Dora was waiting for him.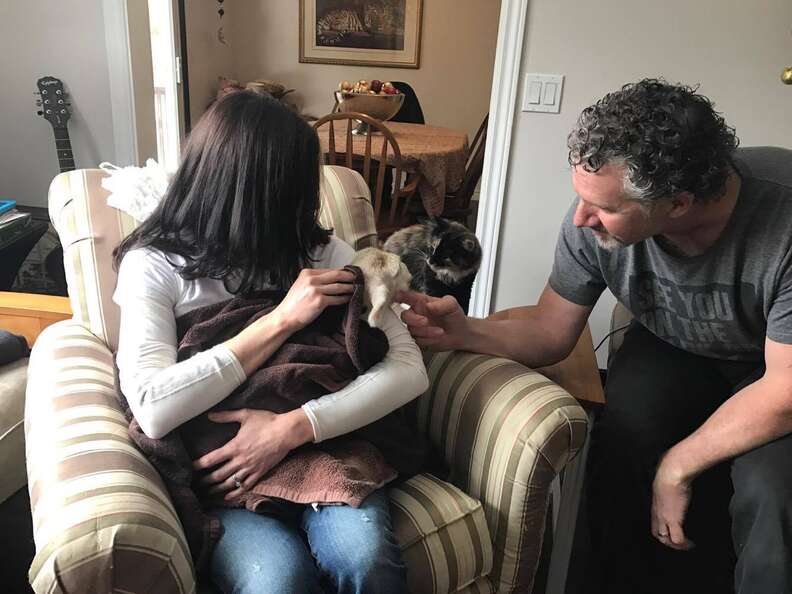 "Dora the kitten ran straight to his crate, and stayed with him until he woke up and came out to play again," Moore said.
"Dora and Charlie have a kinship now, both animals were in dire need, and both animals were taken in by us, both animals were brought back to health, and together they are now living out their life here at Happy Tails Farm," Moore said. "They had an instant connection - like it was always meant to be."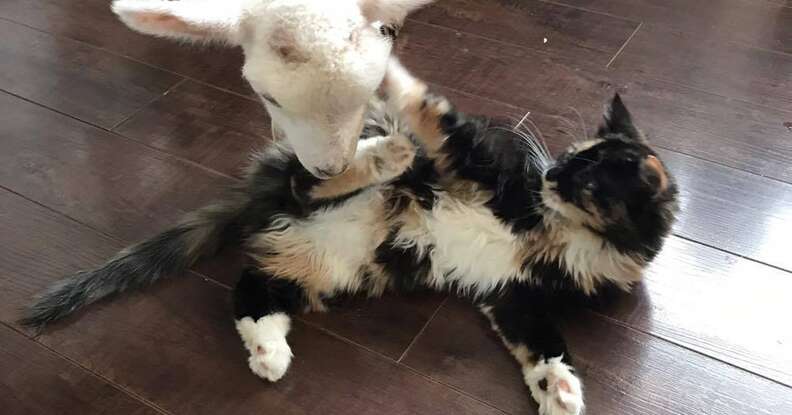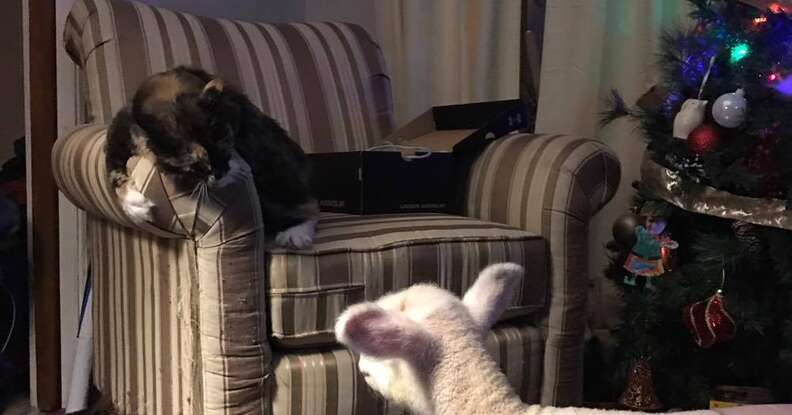 To help Charlie, Dora and the other rescued animals at Happy Tails Farm Sanctuary, you can make a donation here or buy something from their wish list here.