Cat Gets Stuck Deep In A Drain Pipe With All Of Her Tiny Kittens
Rescuers sent a remote control car down to help — and she was NOT a fan.
When a group of rescuers got a call about a cat who'd gotten herself into a sticky situation, they knew they had to step up and find a way to help her - even if it took drastic measures.
Hope for Paws was contacted about a cat who was stuck deep inside a long drain pipe. When rescuers arrived, they used a flashlight to peer into the pipe ...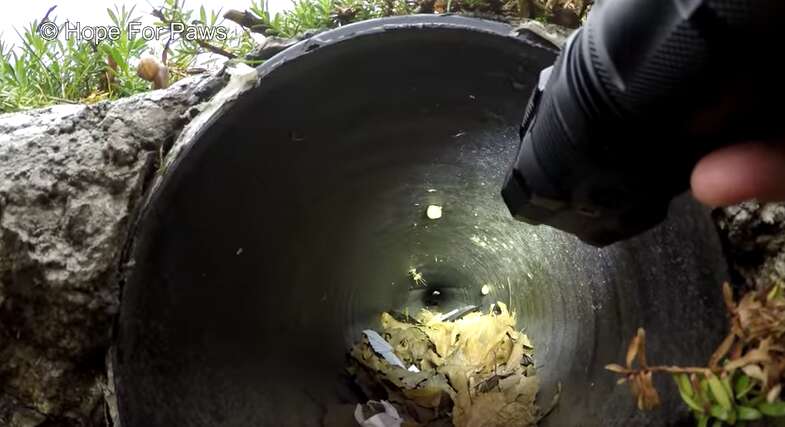 ... and discovered not only the cat, but her four newborn kittens as well.
With the discovery of the kittens, the rescuers knew they would need to work quickly and efficiently to rescue the little family, and so they returned the next day with more hands and equipment.
"Pipes like that can flood and these kittens had no way to defend themselves," Eldad Hagar, founder of Hope for Paws, told The Dodo. "Even if the mom started moving them around frantically, because they were in a parking lot, the kittens might not have made it. The chances that these kittens wouldn't have survived were pretty big."
In order to get a better look inside, the group attached a flashlight and a camera to a remote-controlled car and slowly drove it into the pipe while Hagar watched the camera feed on his phone ...
... which the mama cat was NOT at all a fan of.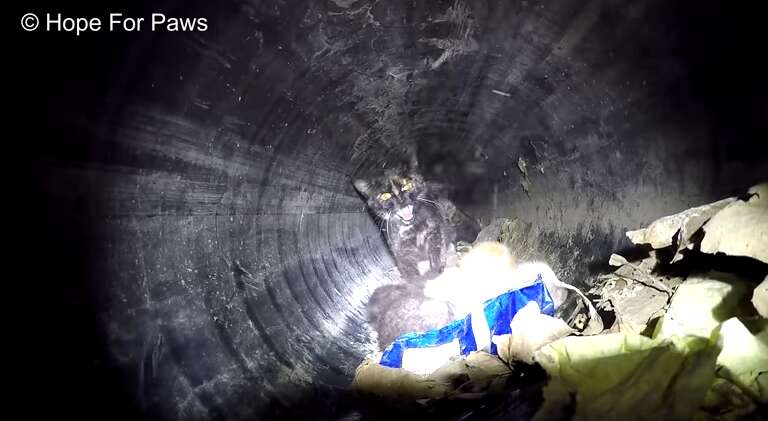 "I had seen someone use a remote controlled car before to rescue cats," Hagar said. "That's the cool thing about more and more people posting rescue videos. Even I can learn more techniques from different people."
Once they had a better idea of where the cat and her kittens were inside the pipe, a 60-foot long pole was fashioned to push the mama cat out of the pipe first, before going back in to rescue the babies.
After a little bit of pushing, the mama cat came flying into the cage waiting for her on the other side. She was of course incredibly terrified, but her rescuers place a blanket over her cage to eliminate some of the chaos and help her relax, and soon she was calm and patiently waiting for her babies to join her.
Because the babies were so small, getting them out of the pipe was a little trickier. Using the pole again, but with extra padding on the end, the group very, very slowly began pushing the tiny kittens out of the pipe, while the remote-controlled car and its camera followed along in front of them to make sure they were OK the whole way through.
As the kittens were pushed out, dust and leaves gathered around and on top of them, creating a kind of protective shield as they made their way down the pipe ...
... and into the arms of their committed rescuers.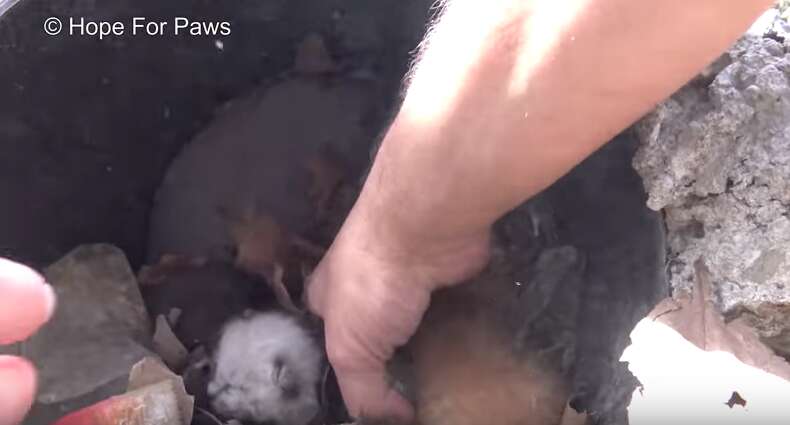 The mama cat was so happy to be reunited with her babies, and because of how adorable and sweet the whole family was, their rescuers decided to name them Mama Nutella, Toffee, Snickers, BonBon and Nougat.
Nutella and her four babies are now safe and happy together in foster care, and will soon be looking for their loving forever homes.
"The kittens are doing great, they're just happy little kittens, around 6 weeks old," Hagar said. "The mom is very young so it makes our work a little easier, but it's still going to take some time before she warms up to everyone and gets comfortable."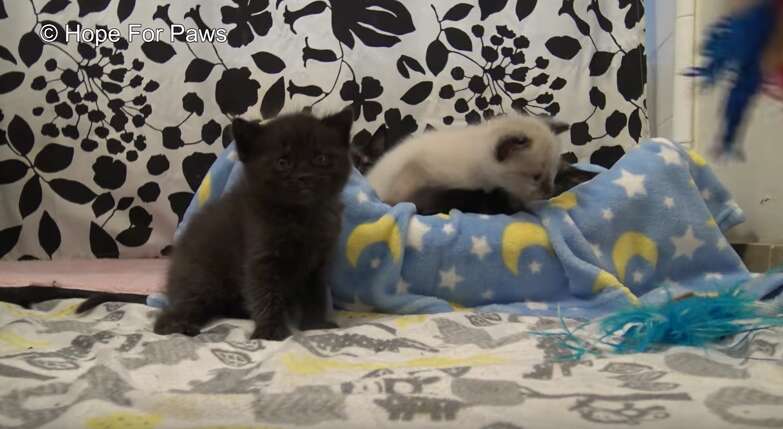 If you'd like to adopt Nutella or one of her kittens, you can contact Room8Cats for more information.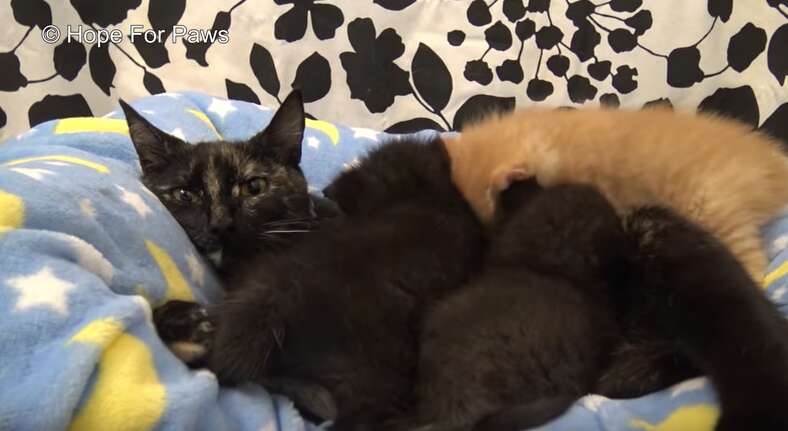 Check out the full video of this incredible cat rescue below: