Luxury Cat Hotel Is Everything Your Cat Ever Dreamed Of
The guests get gourmet meals, massages and even bedtime stories.
If your cat is used to being spoiled, it can be difficult to accommodate them when you go away. Do you get a cat sitter? Take them to a cattery? Bring them with you?
This exact dilemma led Jo Ounsley to build The Ings Luxury Cat Hotel, a five-star cattery reminiscent of a boutique hotel or a luxury spa retreat.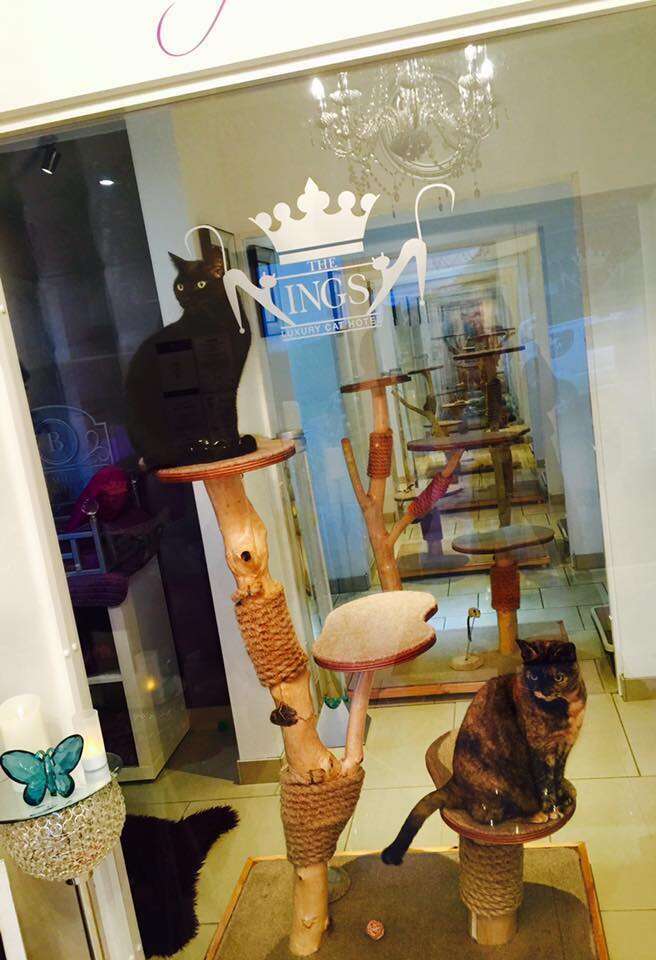 "Whenever we went away my mum always looked after our cat Feli," Ounsley told The Dodo. "[Feli] was a pampered British blue shorthair, used to comfort and the finer things in life. One year my mum was ill and unable to look after Feli. We looked around catteries for somewhere to leave her, but we didn't find anywhere we were happy to leave our loved one."
Ounsley and her family live on a 6-acre property in the countryside of Yorkshire, England. Three years ago, Ounsley pursued her dream of building a cat hotel. Doing so wasn't an easy task - the first hurdle was getting building approval.
"We requested to build a new state-of-the-art facility," Ounsley said. "Under-floor heating, double glazing and a luxury finish. Our planning application was refused, and we had to go through a long and frustrating appeals procedure. Nothing quite like this had been built before, so planners and licensing authorities were scratching their heads. It didn't fit the standard cattery design."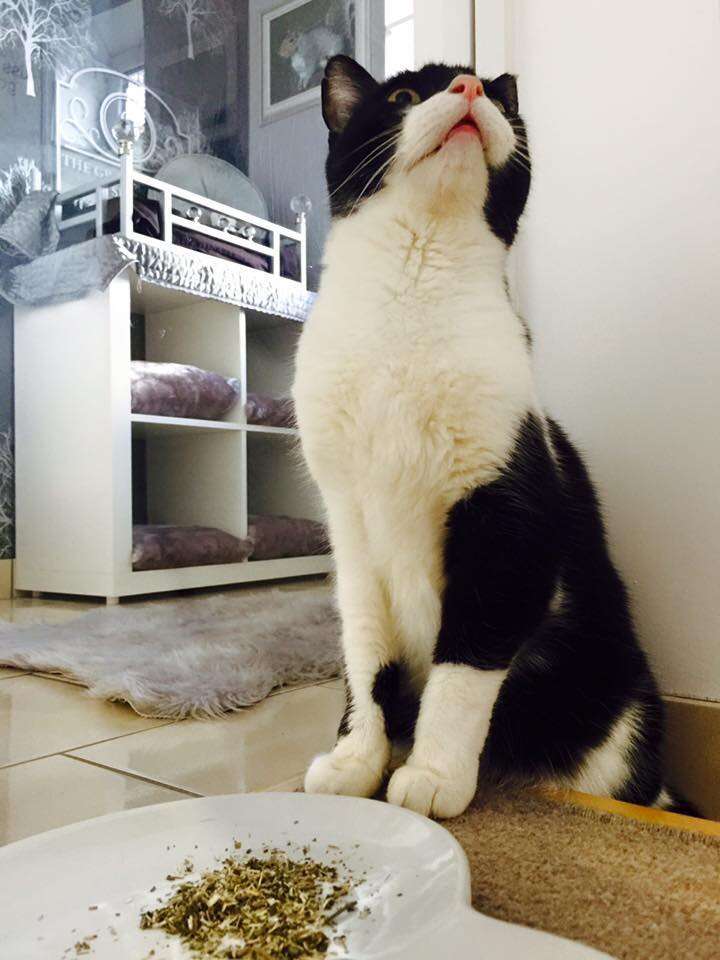 Thankfully for every spoiled cat in England, Ounsley got approval. She's now constructed two facilities on the same property - a cat hotel and a cat lodge.
The hotel was designed with luxury in mind, according to Ounsley. Each suite has a four-poster bed, under-floor heating, embroidered linen, bespoke climbing trees, outdoor balconies with panoramic views, indoor water features and 42-inch flat-screen TVs showing fish tank, bird and mouse scenes.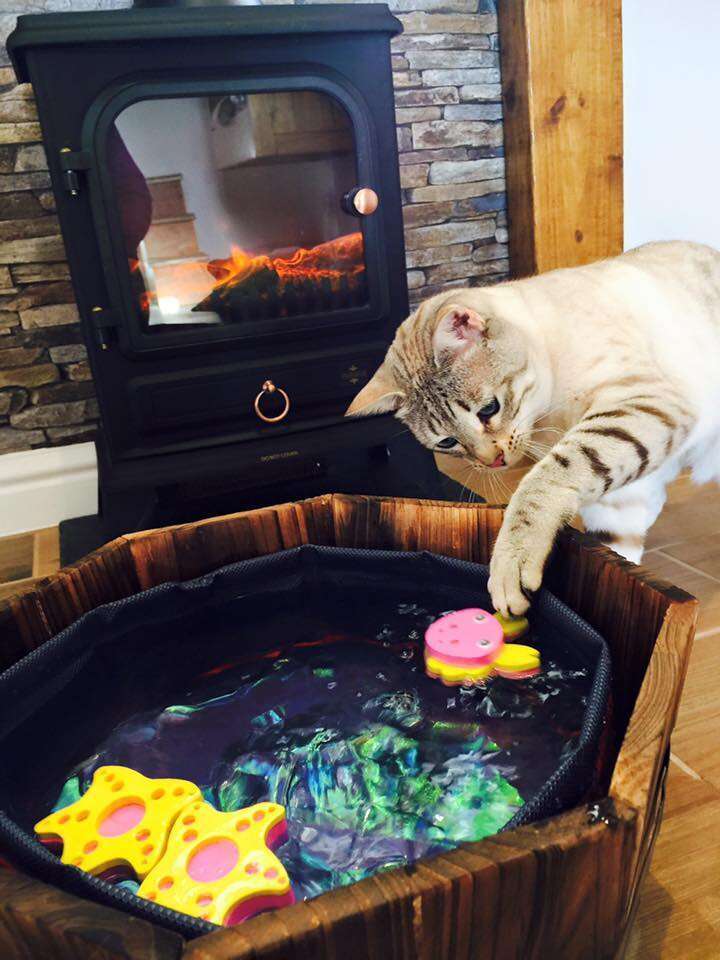 The lodge offers an experience similar to that of the hotel, but has more activities available - cat exercise wheels, ceiling-level walkways, climbing trees and larger outdoor catios.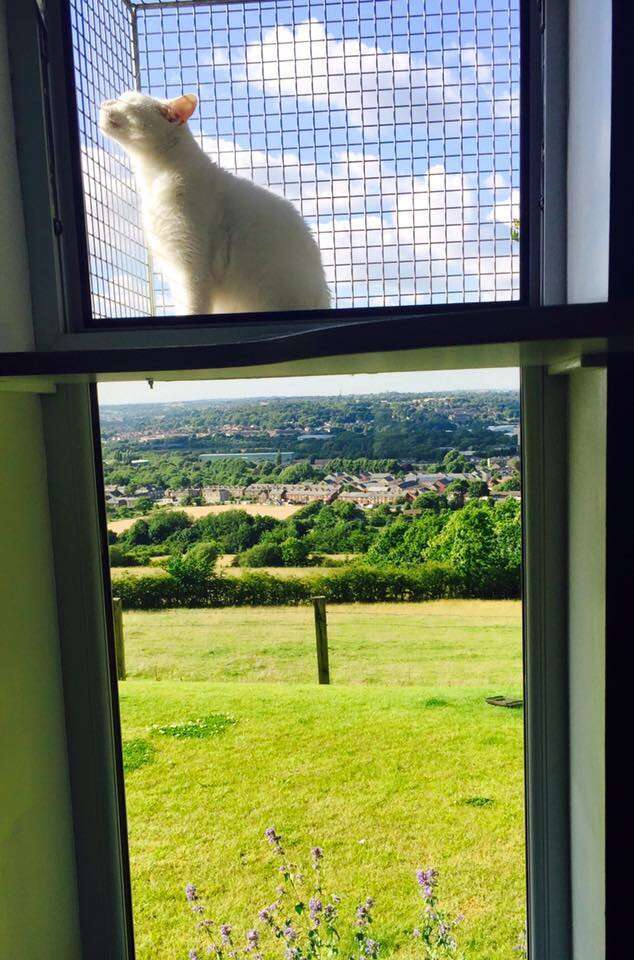 "The lodge is more of an activity holiday for cats," Ounsley explained. "Lots of climbing and things to do. This was originally intended for the many active Bengal guests. However, we quickly discovered that all cats love the extra activities. It was interesting to see inactive and overweight cats immediately use all the facilities."
If this isn't enough, cats can also get VIP packages, which can include bedtime stories and snacks, massage and pamper packages or gourmet meals served on fine china.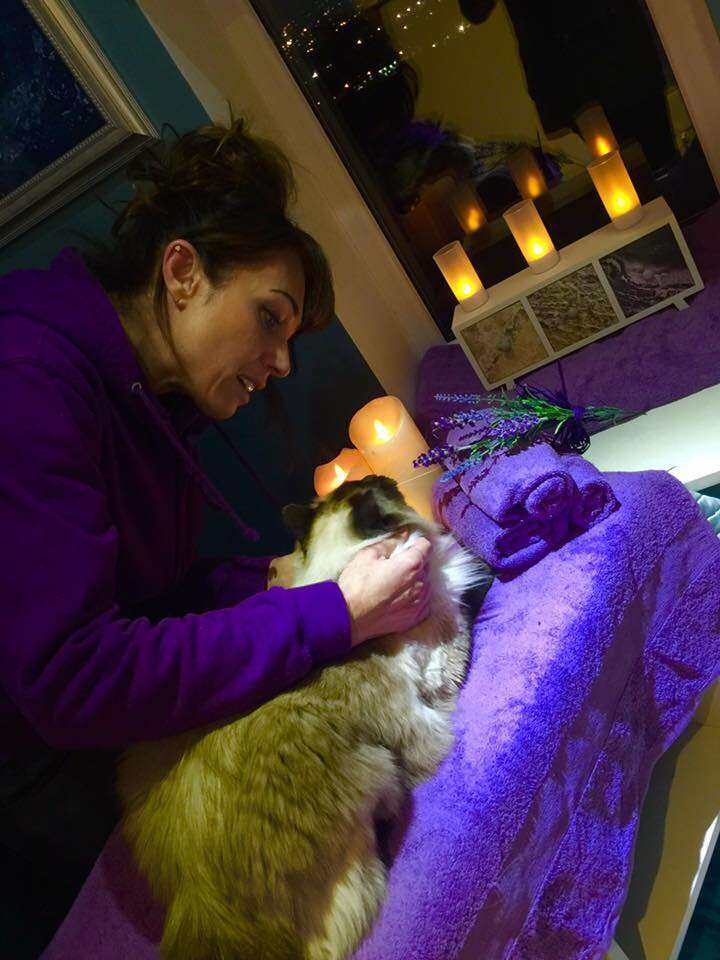 Ounsley's also very happy to accommodate special requests. When a couple requested that their cats, Pixie and Dixie, watch their wedding ceremony via webcam, Ounsley made it happen.
"Pixie and Dixie joined in with mum and dad's wedding 'live' via webcam," Ounsley said. "Mum and dad were getting married in Vegas, and they (and all the congregation) turned and waved to Pixie and Dixie watching from the comfort of their four-poster beds."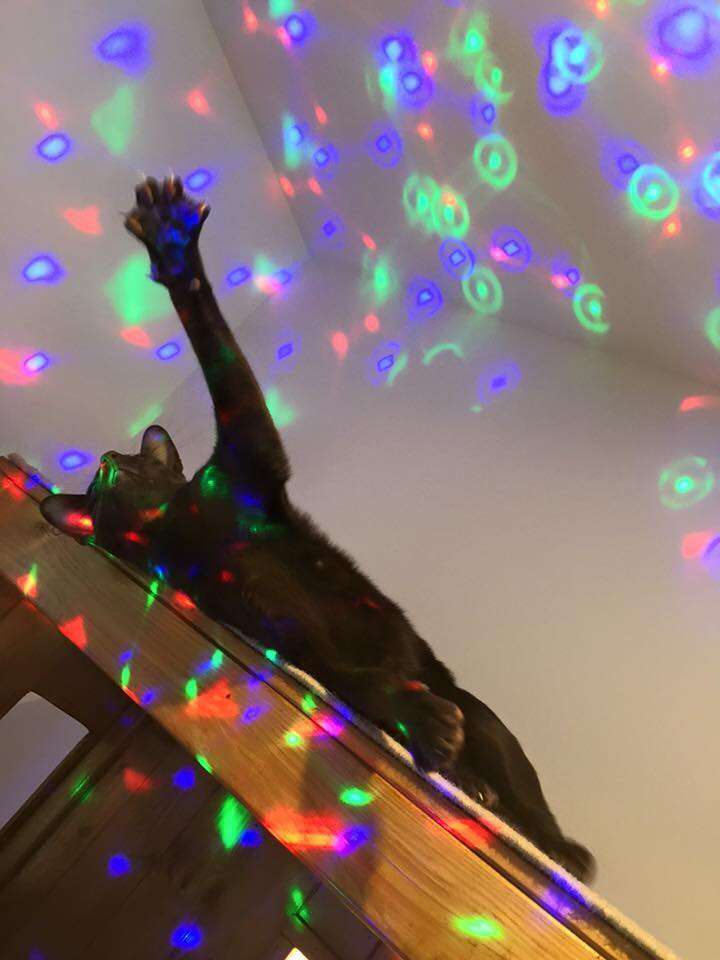 In preparation for Christmas, Ounsley has decked out the cat hotel with Christmas trees and ornaments. Each cat will get a stocking, a present from Santa and a special Christmas dinner.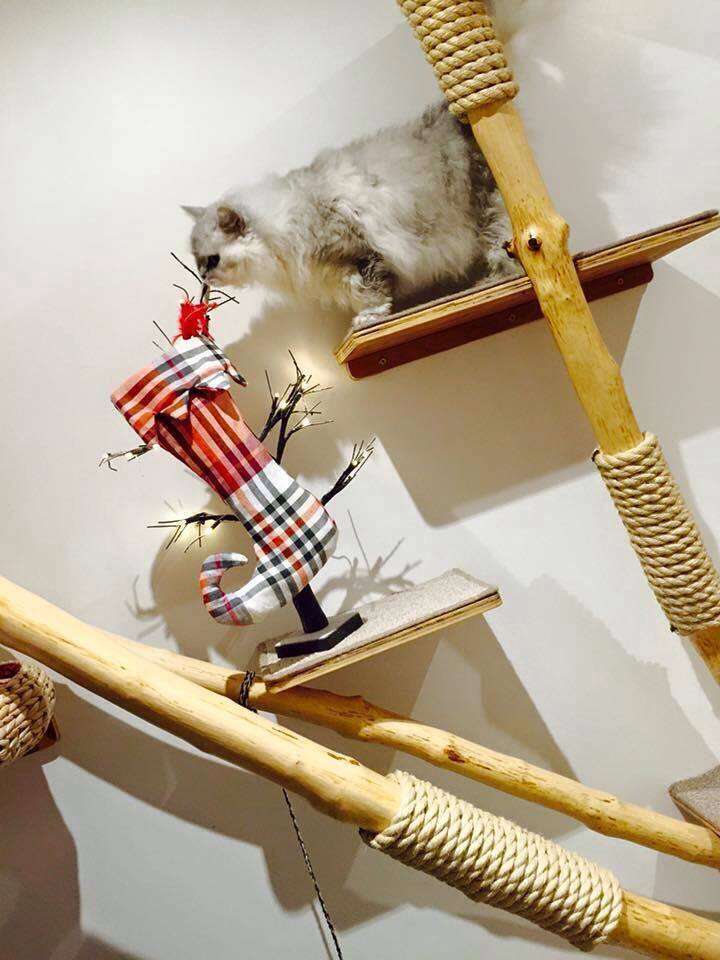 Ounsley seems to have thought of everything. It would be hard to believe that any cat wouldn't find this place comfortable - even cats who are usually nervous to be out of his or her home environment.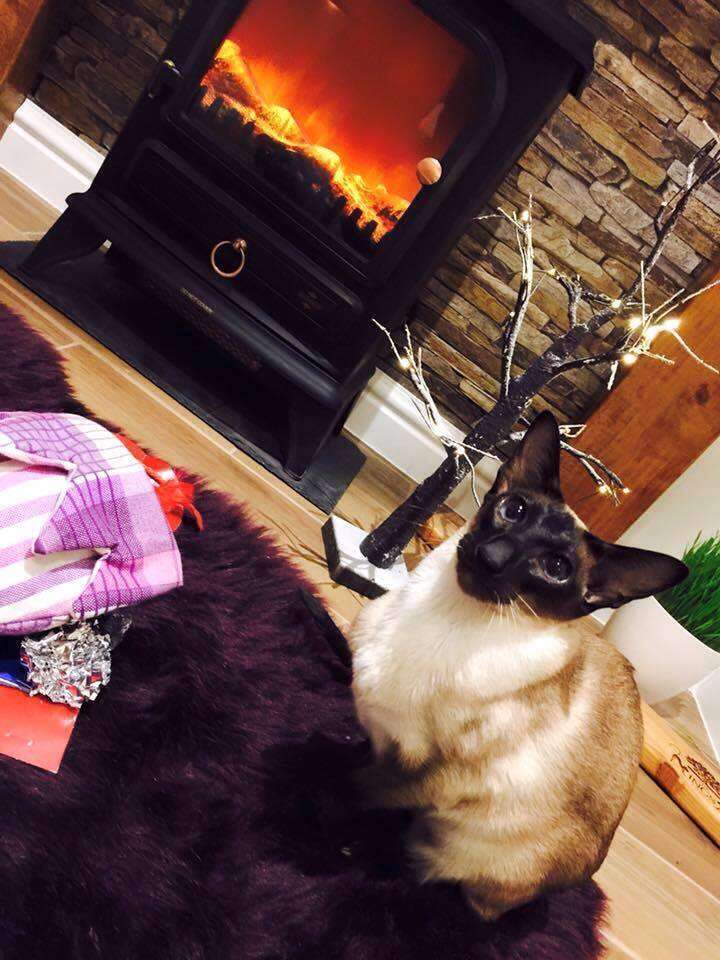 "We tend to look after a high proportion of nervous cats," Ounsley said. "This is because owners come to us with cats who have never been to a normal cattery before, or have tried one but they didn't settle. We pride ourselves on providing a calm and tranquil environments. This helps settles first-timers."
"Because we're not a big commercial operation, we have the luxury of having time to spend with all our guests," Ounsley added. "We know everyone's likes and dislikes, and go above and beyond to ensure everyone settles in and enjoys their stay. I'm proud to say everyone has settled."
The Ings Luxury Cat Hotel is almost fully booked for 2017, according to Ounsley, and reservations are already coming in for 2018.
"This isn't a job for me - it's my passion to give my little fur babies the love and care they deserve," Ounsley said. "Everyone loves their holiday at The Ings - the only problem is they often don't want to go home."