Cat Helps Her Mom And Dad Announce Their Engagement In The Sweetest Way
"Before I met Tom, Smokky was mine, but now she is ours and we are a happy little family of three."
Cats can be very picky about which people they choose to accept into their lives. So it can be especially tricky when a cat mom or dad starts dating someone new - but that's how Vanessa Richards knew from the start that she and her now-fiancé were meant to be.
Richards adopted Smokky when she was just a kitten. Her sister's friend took in a homeless cat, who gave birth to Smokky and her four brothers. Richards' sister adopted Smokky, but couldn't take her when she moved, so Richards happily took her in as her own.
Smokky is a very vocal, sassy 5-year-old cat, and is definitely the reigning queen of her house. She charms everyone she meets, and loved being the only significant other in her mom's life - until her mom got a new boyfriend.
"I am a self-confessed 'crazy cat lady', so naturally I always hoped I would end up with someone who shared my appreciation," Richards told The Dodo. "Tom grew up with and always liked cats, but like a lot of guys, I think he was a bit more of a dog person at heart. I think Smokky definitely changed that, however."
In the beginning, Smokky used to act all shy and hide whenever Tom came over, unsure of if she could trust him or not. She just wanted what was best for her mom, after all. When the couple decided to move in together, though, Smokky had to make a decision about Tom once and for all - and lucky for Tom, Smokky decided he could stay.
"Around the third day since I moved her in, I was away for the evening and Tom sent me a Snapchat with Smokky contently snuggling on his shoulder," Richards said. "From that moment, they have had a beautiful bond, and he is an excellent 'cat daddy'!"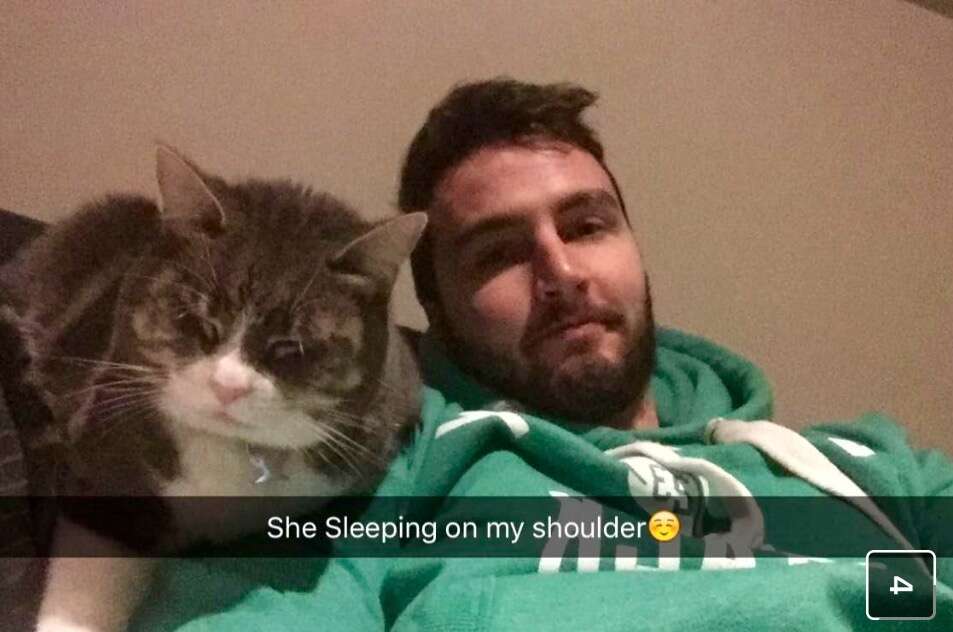 Tom recently proposed to Richards while they were out on a walk playing Pokemon Go together. When they got back home, they knew they wanted to involve Smokky in the festivities somehow, and decided to try and include her in the engagement announcement.
"Anyone familiar with cats knows that you definitely can't make them do anything they don't want to, so we just put her in place, called her name waving some treats, and snapped pictures like crazy hoping for the best," Richards said. "And the final result was better than we could have hoped for! Our family and friends were all delighted by our announcement."
It's almost as if Smokky knew that this was an important moment for her parents, and wanted to do her part to officially and publicly welcome Tom into her family.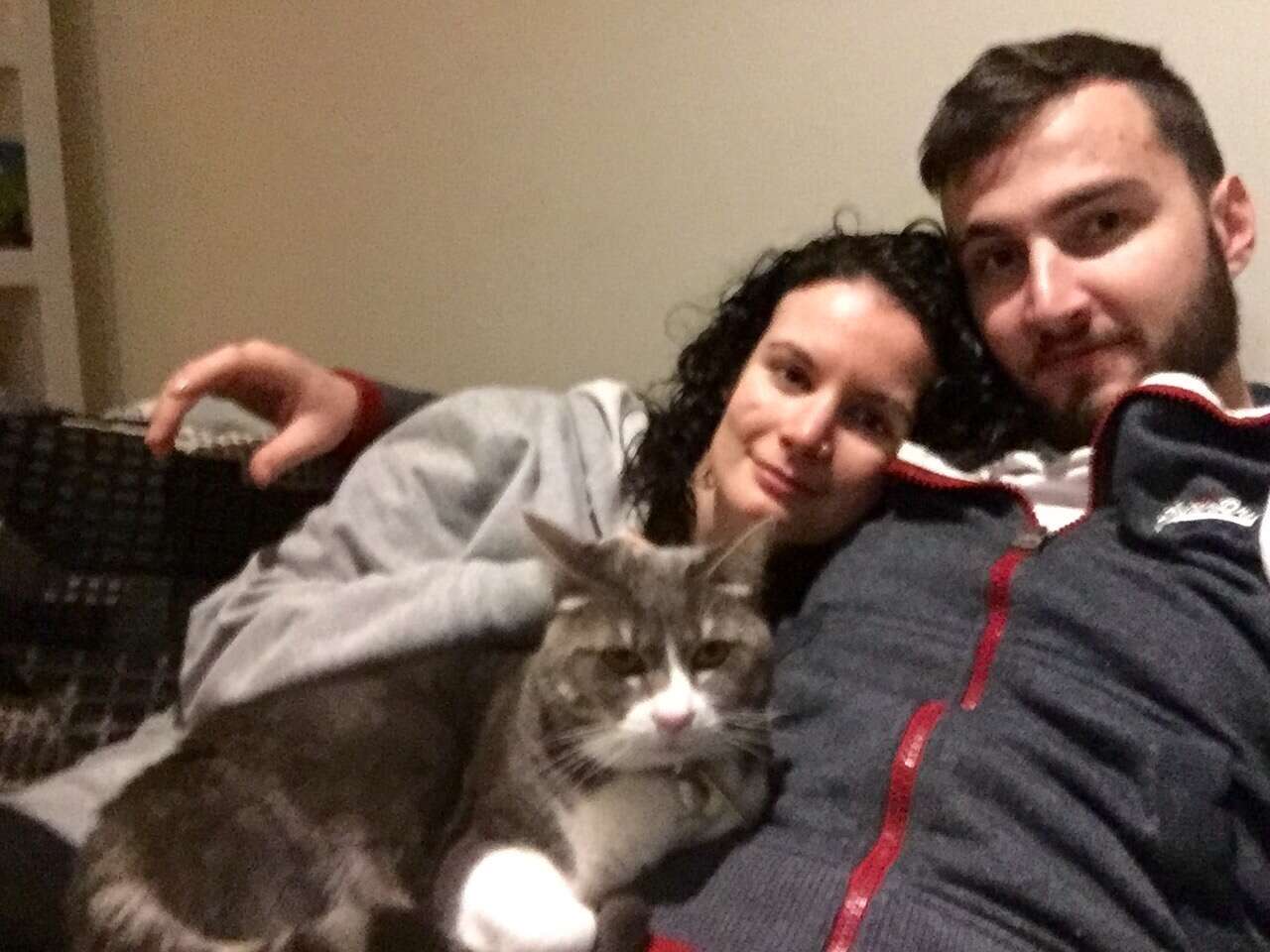 Smokky won't be able to actually attend her parents wedding in November, but they still plan to include her somehow, through photos or just mentioning how important she is to their journey as a couple.
"Before I met Tom, Smokky was mine, but now she is ours and we are a happy little family of three," Richards said.