This cat understands the importance of symbiosis. If you want to get your ears scratched, you might have to pet someone else first. In this case, the cat decides to pet her human's face.
She makes sure to be gentle, of course.
And when the first pat is successful, she even goes back for seconds.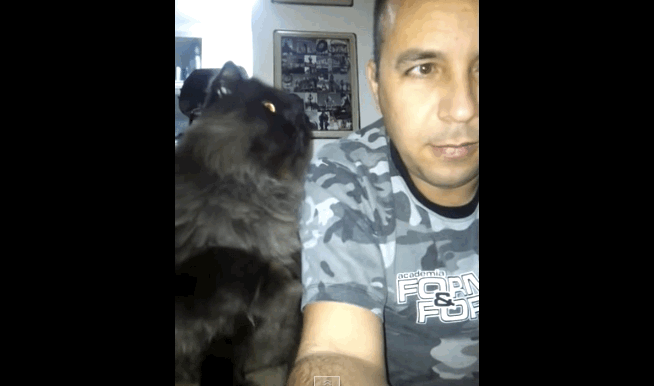 That was tiring! Time for snuggles.
Watch the negotiations below: