Cat Refuses To Leave Baby's Side When He Comes Down With A Fever
"She takes her role as the caregiver of the house very seriously. Its what she lives for."
Baby Sonny was born only a few months ago and already he has an entire family of pets who love him. His dog siblings have been obsessed with him from the beginning, but his cat sister Mia took a little time to warm up to him. Now, though, she's his biggest protector.
When Sonny first arrived home from the hospital, Mia's favorite thing was to watch him from afar. She looked after him and made sure there was nothing around to hurt him, and as she's gotten to know him better, her protective instincts have only gotten stronger.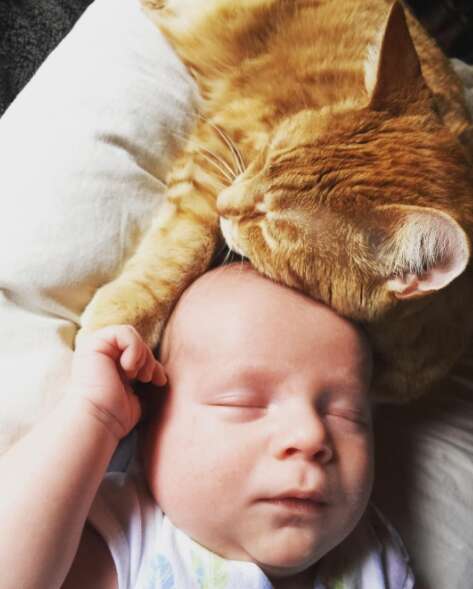 "In the last two weeks Mia has developed a very strong love for Sonny," Kasey Boggs, Sonny and Mia's mom, told The Dodo. "She loves watching all his little quirky movements, plays under his teepee with him and there hasn't been a morning where Sonny hasn't woken up to Mia."
Mia cuddles and plays with Sonny every chance she gets, and is always there to greet him when he comes home from being out with his mom. When Sonny came home the other day with a small fever after getting some routine shots, however, Mia seemed to know immediately that something was wrong.
"She went right for the place where he had gotten his shots on," Boggs said. "When I picked him up out of his carrier, she was meowing at us and was on the bed before I could even lay him down. She laid with him all afternoon."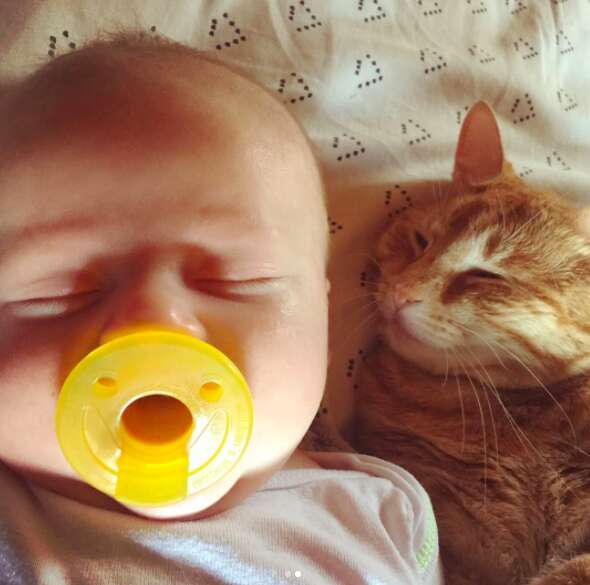 Mia wouldn't let little Sonny out of her sight all day, and perked up every time his mom picked him up to check on him. She stayed by his side until she could tell he was feeling better. Mia loves her brother Sonny so much, and will always be by his side to make sure he's healthy and happy.
"She takes her role as the caregiver of the house very seriously," Boggs said. "Its what she lives for."