Rescued Kitten Grows Up With A Dog By His Side
Conventional wisdom (and pop culture) has taught us that dogs and cats are natural enemies. Just total rivals.
But that is definitely not the case with Meeko and Mochi.
Meeko is a 4-year-old corgi and Mochi is a 2-year-old cat. They live in Southern California and are, in fact, really great friends.
"They're best friends when they want to be. Occasionally they'll annoy one another and chase each other around," their owner, Tung Le, tells The Dodo. But of course, anyone with a best friend - or a sibling - knows that annoying each other is a crucial part of the relationship.
As Meeko says in one of his posts: "Even though he annoys me, he completes me."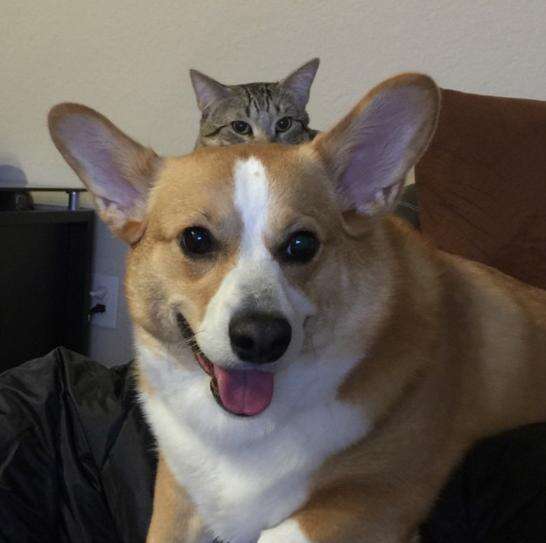 When Meeko was almost 2, his owners rescued Mochi, who was found outside their apartment complex with a few of his littermates.
"It took about a month for them to be fully comfortable around each other," Le says. In the beginning, when Mochi was just a tiny kitten, they had to cautiously scope each other out.
But soon enough, Meeko and Mochi were getting along great, facing off in epic staring contests ...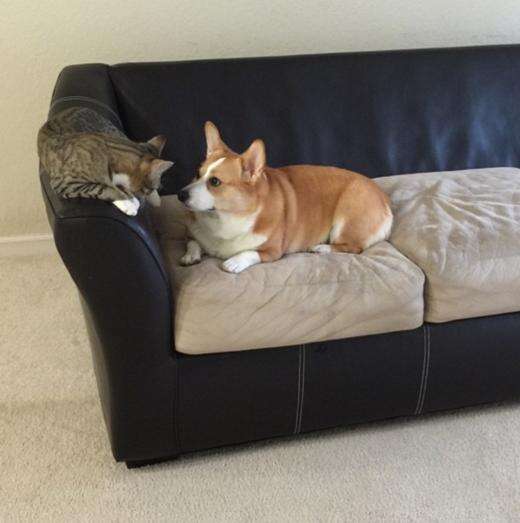 ... playing with their toys ...
... sharing blankets on the couch ...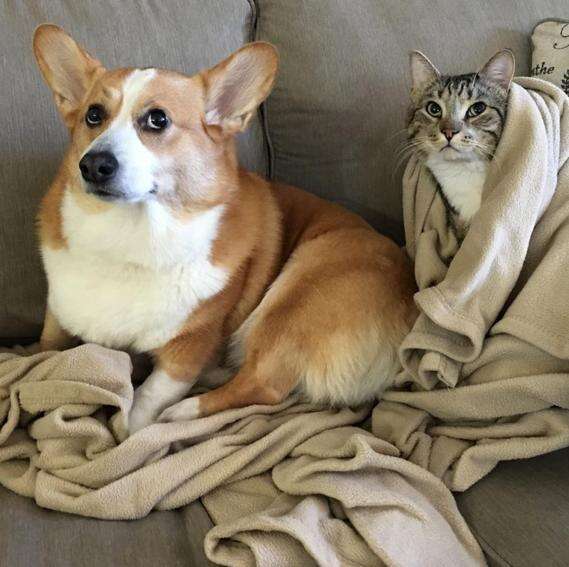 ... and even sharing a bed.
These days, Meeko and Mochi like to watch birds outside their window ...
... and hold top secret meetings under furniture ...
... and in their own private pillow forts.
And, of course, they still love to play together.
As you can see, these guys are working hard to debunk the harmful stereotype that cats and dogs hate each other.