Cat Who Got Shot In Back Loves His New Dog BFF
No one thought he'd walk again — but he showed them how strong he is
When animal control officers first saw Roger, they might be forgiven for thinking he had used all his nine lives - and this last one was probably not worth hanging onto.
After all, they had found him on the streets of Naples, Florida, completely helpless.
He had a bullet in his spine. Unable to move at all.
Roger was a likely candidate for euthanasia.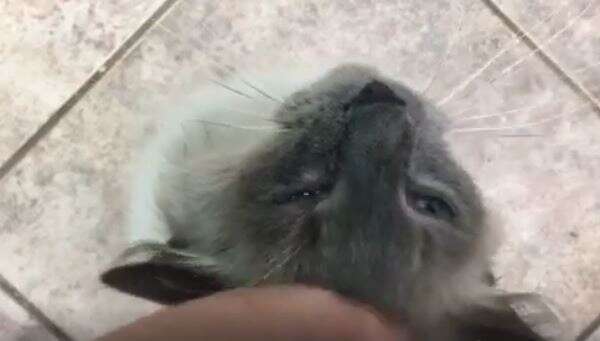 But Karen Brown, a veterinarian at Collier Domestic Animal Services, had another idea. She thought Roger might just need someone to put a little faith, maybe for the first time, in this forlorn feline.
Along with steady dosage of a steroid called prednisone.
"It was because of her, Roger is still alive," Megan Sorbara, president of the Naples Cat Alliance, tells The Dodo.
Indeed, the injections brought a startling change in Roger. He began to move his legs again.
It gave him the traction he needed to send his caretakers a very clear indication that yes, he most certainly wanted to hold onto this life.
So the shelter called the Naples Cat Alliance, where, for the last eight months, Roger has been turning baby steps into flying leaps.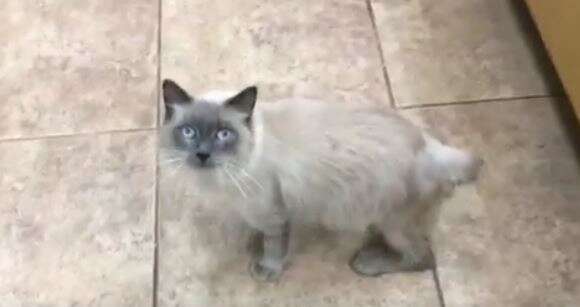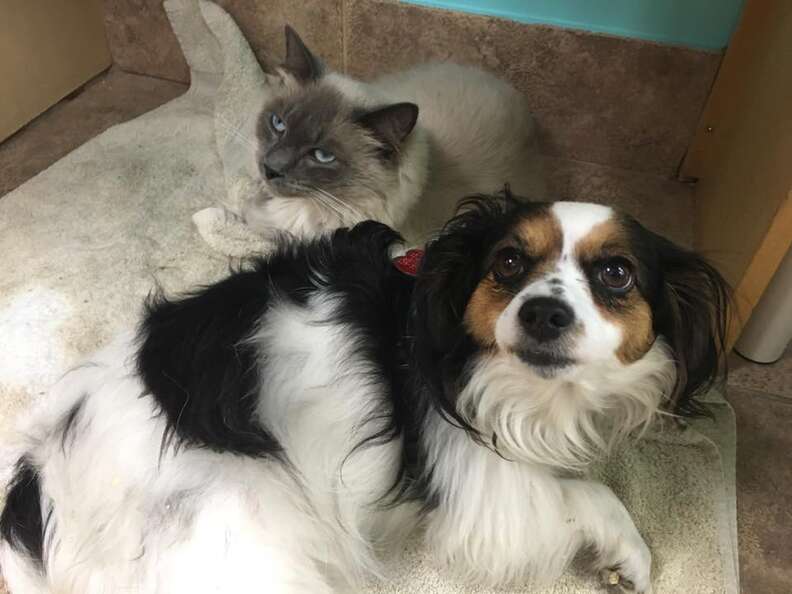 Roger's tail had to be removed - "It was limp and holding him back," Sorbara says - and the bullet remains lodged in his spine.
"No expense has been spared on Roger," Sorbara says. "He has gone to the top surgeons and specialists. They all say the same thing: Leave the bullet in."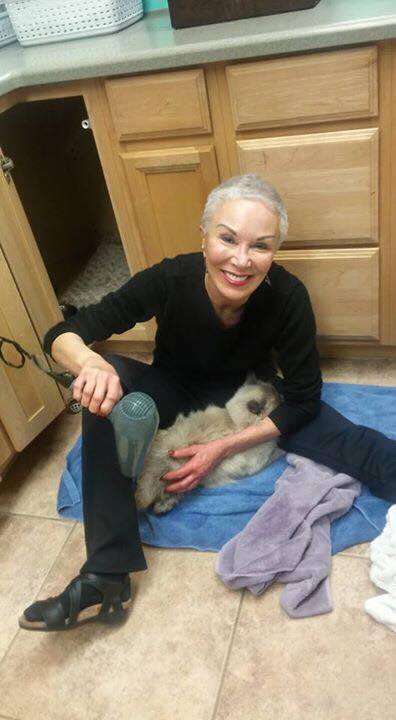 Fortunately, someone else has put a lot of faith in Roger. His plight has drawn the attention of a benefactor, who remains unidentified, but has pledged to pay for all of his medical expenses for the rest of his life.
Which leaves Roger waiting for just one more thing: a home for life.
He's still a little ginger on his feet - and hasn't regained control over his bodily functions. But Roger is treating this life like it's his one-and only.
Now, he just needs someone to make him their one-and-only.
Think that could be you?
Get in touch with the Naples Cat Alliance.
And if you would like to support the organization and its mission to save countless cats like Roger, consider making a donation here.
Watch a video of Roger in action below: