18 Cats Who Are Absolutely NOT Trying To Be The Baby
<p> <a href="https://instagram.com/p/1qT3JUAibm/">Instagram/heather_nicole_83</a><span></span> </p>
It's not about jealousy. And it's not about getting attention, OK? You believe them, right?
1. "Don't be ridiculous. I just happen to fit purrfectly in this chair."
2. "I'm only here to support your mission to buy me more treats."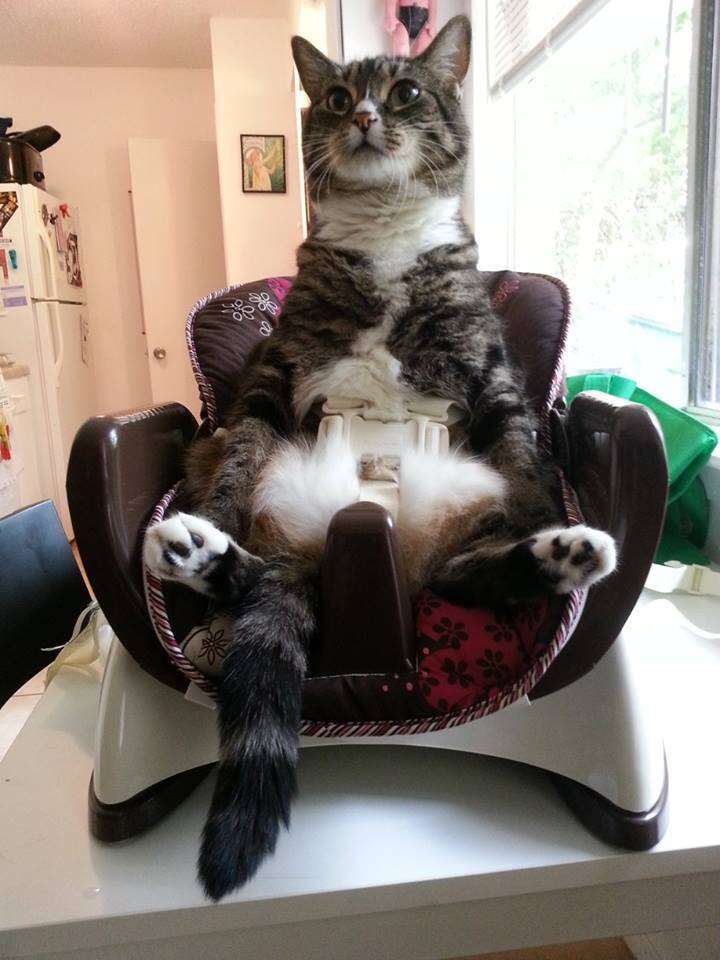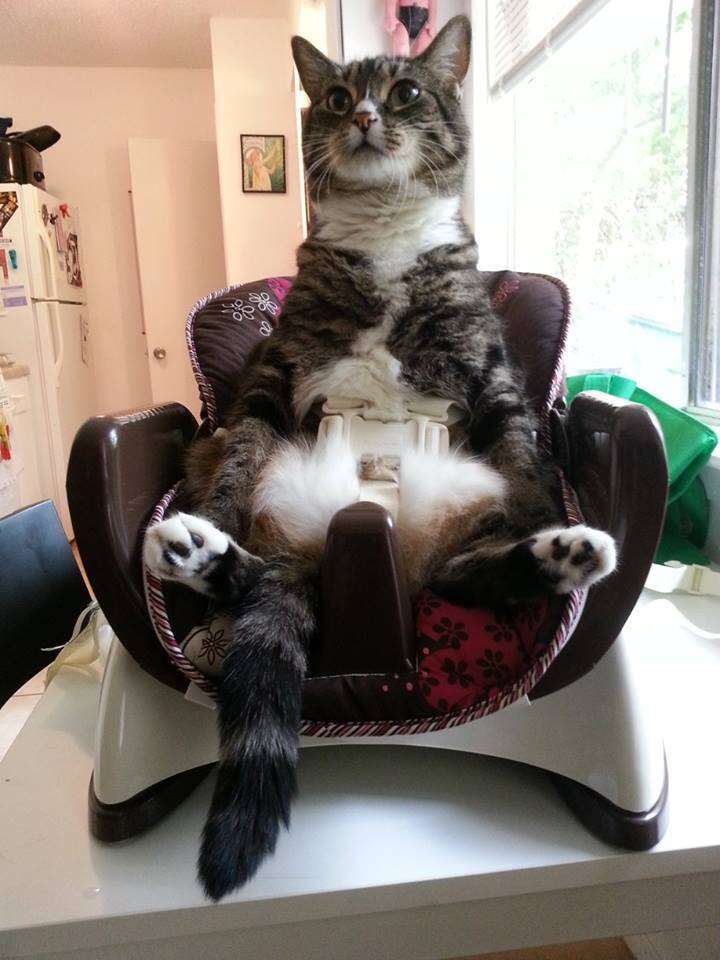 3. "I wanted to stare at the floating birds above me. Isn't that what cats do?"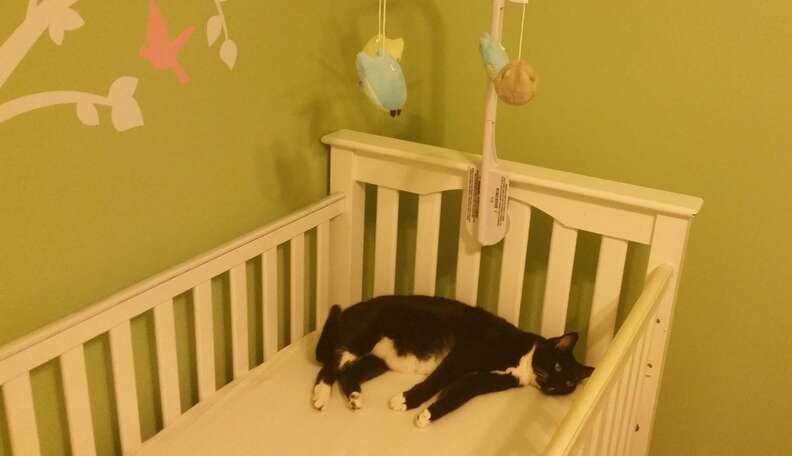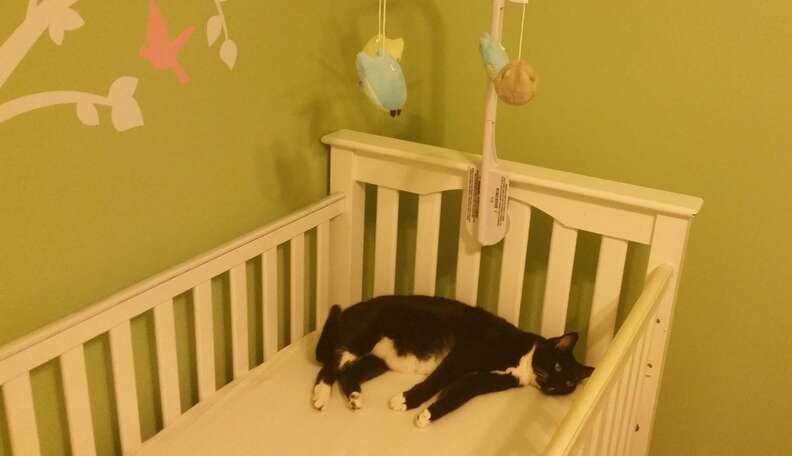 4. "What do you mean? You were expecting someone else?"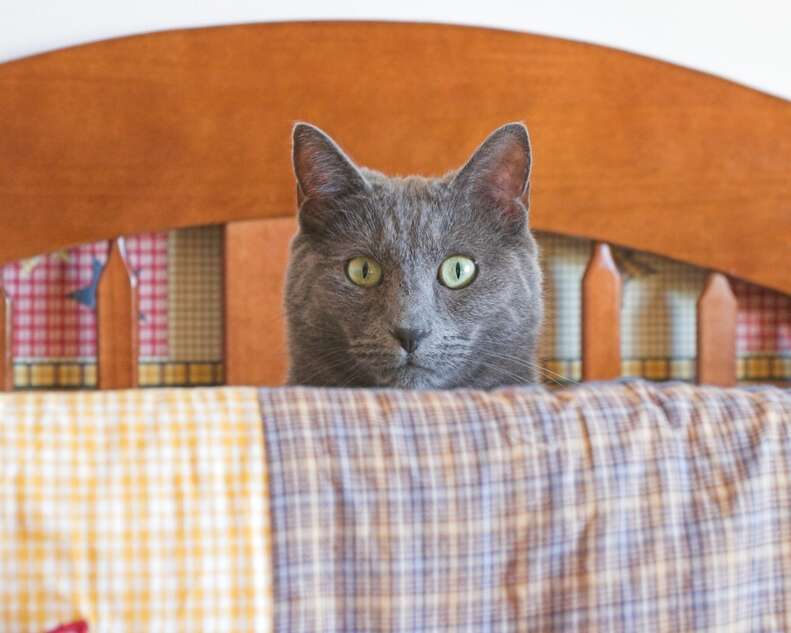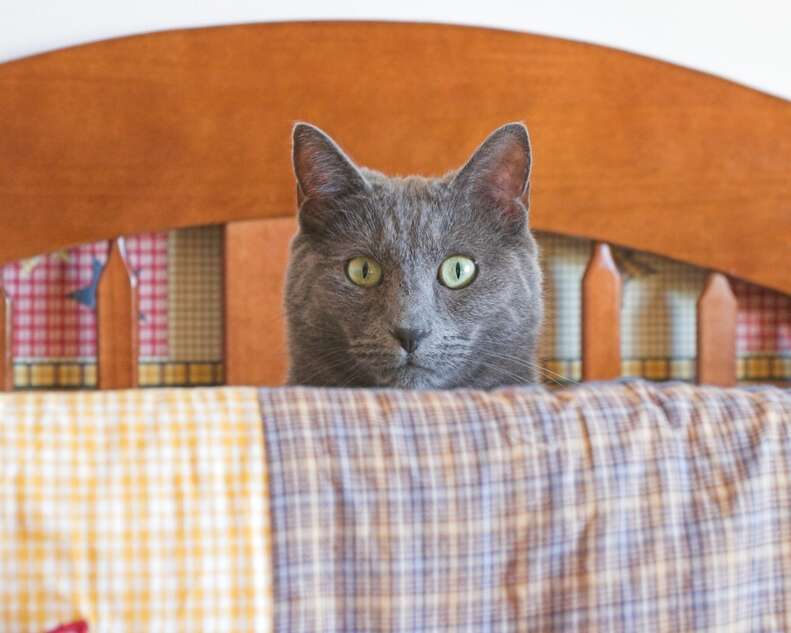 5. "I heard that this was the place to be for dinner. So I'm here."
6. "Can't I get a moment of privacy? Please?"
7. "Where else am I supposed to hide from the dog?"
8. "I ... I was just testing these sheets for you. Don't worry - they're good."
9. "I don't know what you're saying. Doesn't everyone sit this way?"
10. "I'm all about convenience when it comes to snacking. That's all."
11. "I hear you calling this 'the baby's chair.' But I just don't see it."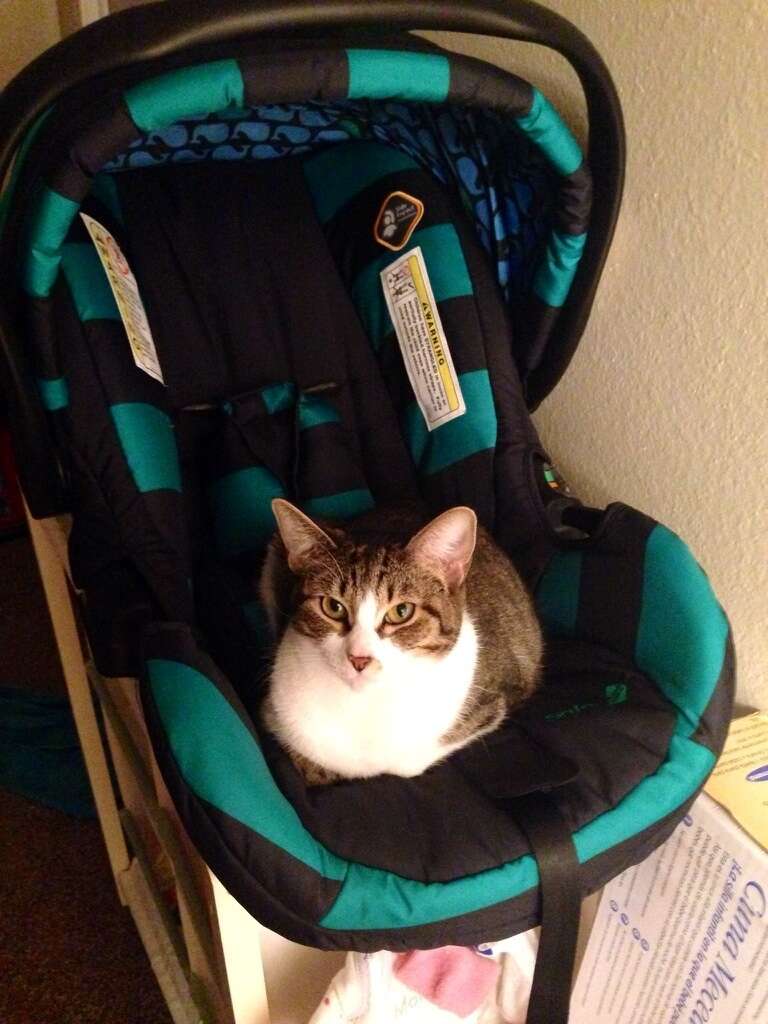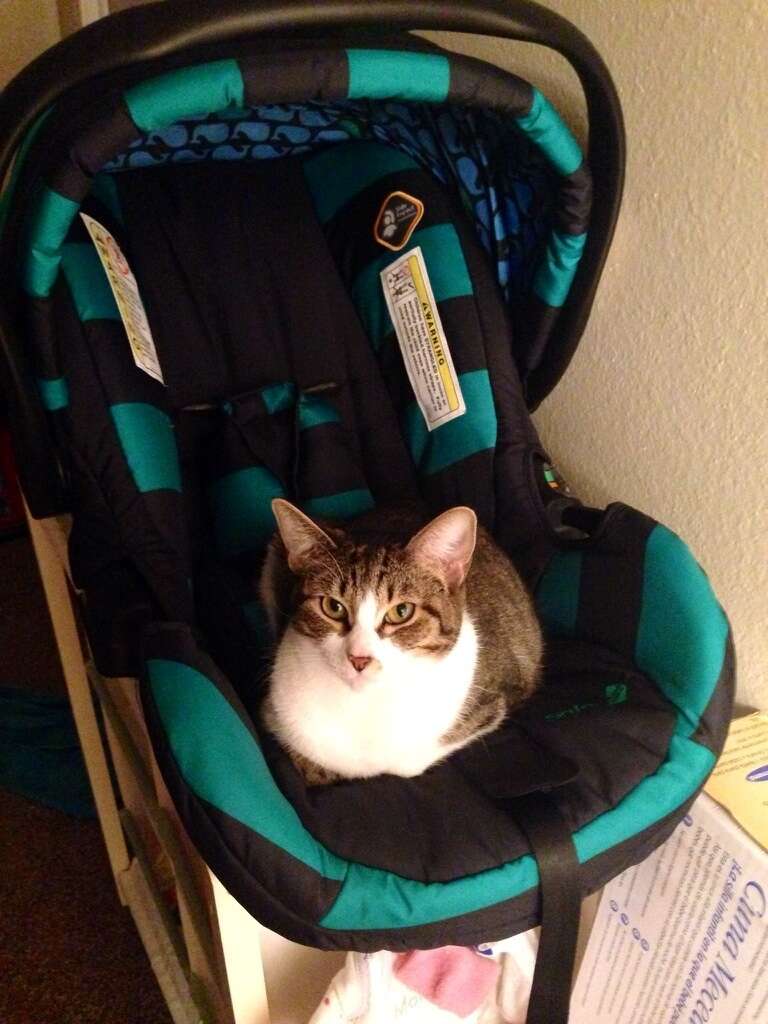 12. "I got caught in some ruffles, OK? It could happen to anyone."
13. "I find this a convenient way to see if you're getting me food. Are you getting me food?"
14. "I GUESS I see how you could think that ... But I really don't care."
15. "I'm trying to alert you to this growing broccoli menace! Does no one see?!"
16. "You may want to strengthen your fortifications on this prison. I found it quite easy to get in."
17. "Are you telling me you didn't arrange these blankets so nicely, just for me? I don't believe it."
18. "Wait, is this something babies do? Now I'm confused."