Clark Kent (the cat) was the first resident of a very rare place - a safe haven for families and their four-legged loved ones.
Clark Kent's family, 12-year-old Robert and his mom, had to leave a bad situation in another state. "I didn't have anywhere to go," Robert's mom told local news outlet Fox 10 Phoenix. The family, who had already lost so much, would have to give up their beloved cat, too.
Many pets have to be left behind because domestic violence shelters don't have facilities for the non-human members of the family. But the Sojourner Center in Phoenix, Arizona, changed the rules. Now, families who have to leave their homes don't have to leave their beloved animals behind.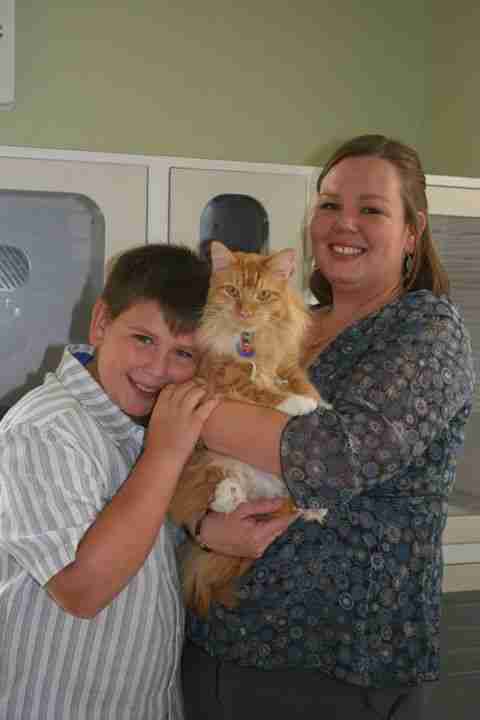 To keep Clark Kent safe and sound, Robert put his heart and soul into the Pet Companion Center, making suggestions during construction. "It's great how kids take ownership of things," Teri Hauser, Chief Advancement Officer at the Sojourner Center, told The Dodo. The pet shelter started construction in December, and opened officially on May 12.
And the Pet Companion Center could make a big difference in human lives. "Women with pets are less likely to leave a domestic violence situation because there are very few shelters who accept pets," Hauser said. "Only about 3 percent."
But animals and humans are often both victims of domestic violence. "Animal cruelty and domestic violence co-occur at alarming rates-research has found that as many as 72 percent of domestic violence victims who have pets report that their abusive partner has threatened or actually harmed their pet," Kathryn Ford, Children and Families Specialist of Domestic Violence Programs at the Center for Court Innovation, told The Dodo. "This situation poses a significant risk of psychological and physical harm to adult victims, their children and the animals themselves."
Ford added that almost half of women residing in domestic violence shelters who have pets report that they delayed leaving the abusive relationship out of concern for their pet's safety.
Happily, this pet-friendly pilot project has already received overwhelming support from the human participants and the community, according to Hauser. "It's a much needed resource," she said.
Since Clark Kent the cat came to stay, the Pet Companion Center has added another cat and two dogs - they have the capacity to house eight cats and eight dogs at a time. "This is pilot program that we're hoping to expand once we learn the best practices," Hauser said. The Pet Companion Center will also give people staying at the shelter the opportunity to learn about animal care as part of a workforce development opportunity. People who might want to start a new life helping animals can get their start here.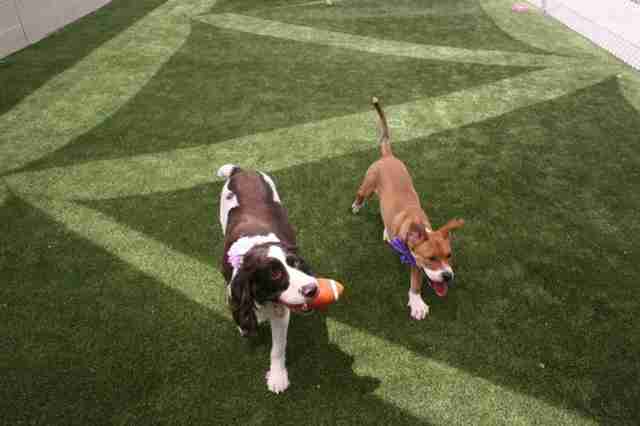 And Hauser added that families with pets other than cats and dogs need not worry. "We also have accommodations for birds and fish."
Learn how you can help the Sojourner Center here.