Cat Gets New Tiny Legs So He Can Walk Again
His name is Pooh and he's ready for a home.
No one really knows how a stray cat named Pooh injured his back legs. It's possible a train, or maybe even a car, struck him in the small Bulgarian village where he lived. Whatever happened, Pooh had some serious injures, and he needed help quickly.
Pooh didn't really belong to anyone, although a local woman occasionally left food outside for him. When the woman noticed Pooh was hurt, she rushed him to Central Vet Clinic, a veterinary hospital in Sofia, Bulgaria's capital. Vladislav Zlatinov, a surgeon who worked there, was the first to examine Pooh.
Pooh had severe soft tissue damage and open, infected wounds. Zlatinov knew he needed to act fast.
Initially, Zlatinov thought he had only two choices - amputate the back legs high up on the limbs or, if that didn't work, euthanize Pooh to put him out of his misery.
But Zlatinov didn't want to do either of those things. He'd heard about Dr. Noel Fitzpatrick, a celebrity vet in the U.K., who'd done a complicated surgery on a cat named Oscar, repairing his injured back legs and attaching permanent prosthetics - tiny "peg legs" - into the cat's ankle bones.
"I had the vague idea that this is done, but it sounded impossible for our practice," Zlatinov said. "But I wanted to try."
The process wasn't easy. Zlatinov had to perform several surgeries to save the upper parts of Pooh's legs. Then Zlatinov organized to get custom-made prosthetics, which he drilled into Pooh's ankle bones, permanently attaching them to Pooh's legs.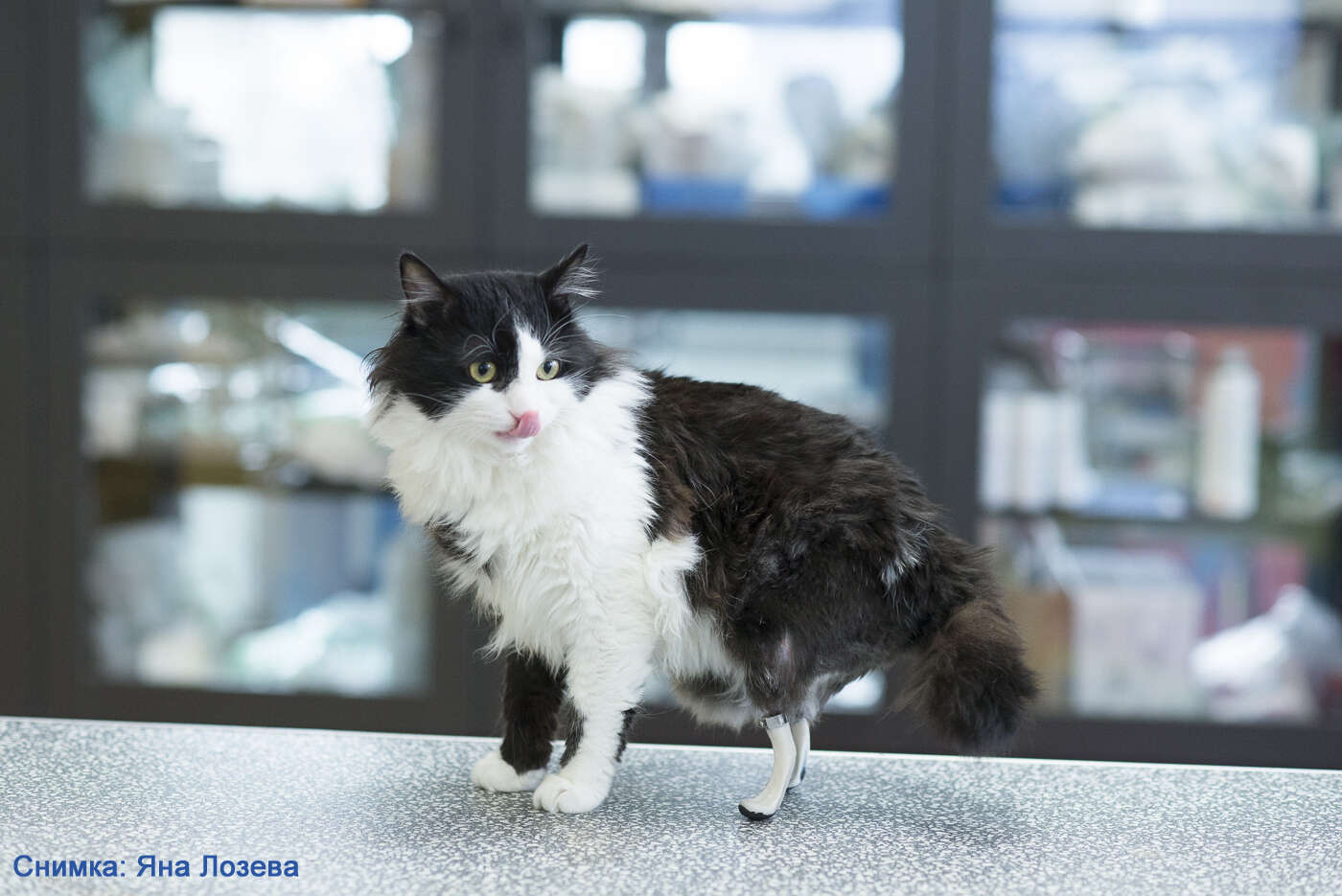 "He's doing surprisingly well so far," Zlatinov said. "Pooh can move freely on flat surfaces - walking, running, even making small jumps. For now, he can't make bigger jumps. What's important is that he doesn't seem to be in pain."
Pooh might seem a little clumsy, but Zlatinov doesn't think this has anything to do with his artificial legs. "He is just one lazy, fat boy," Zlatinov said. "Eventually, he will be able to move freely ... if he loses the fat belly, of course."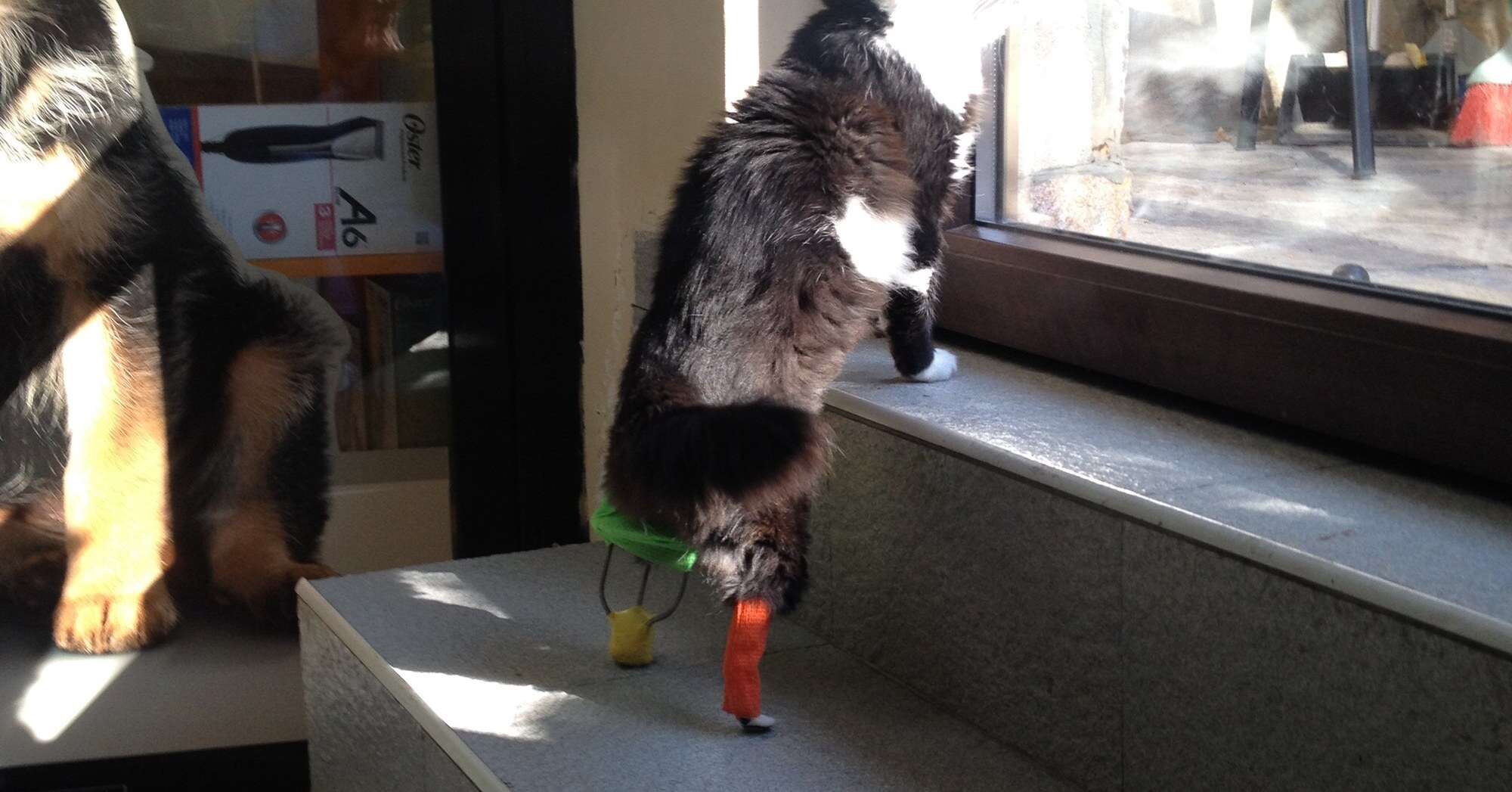 Pooh seems to be getting used to his new legs already, and treating them like any other part of his body. "He grooms them and tries to keep them clean," Zlatinov said.