Every Single Animal At The Shelter Found A Home Except This Cat
Let's get him out of there.
UPDATE: Mimi has been adopted! It took a little longer for this cat to find a home. But Mimi, the only animal who didn't get adopted during a two-day adoption event, just had to wait a little longer at the empty shelter. A couple took her home on Wednesday afternoon.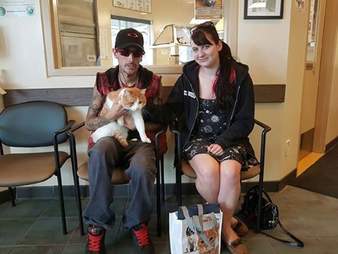 Brampton Animal Services
For one cat, things just went from really busy to really lonely, really fast.
Just a couple of days ago, Mimi the cat was surrounded by friends at the shelter where she lived. Until Brampton Animal Services in Ontario, Canada, held a two-day adoption event. It was a resounding success - 18 kittens, 7 cats, a couple of bunnies and one dog found new homes.
In fact, all of these cards hanging proudly at the shelter represent a happy ending:
Brampton Animal Services
There's just one card missing. And it belongs to Mimi the cat.
In all the rush of goodwill and love for animals, the 1-and-half-year-old cat got left behind.
Brampton Animal Services
Cassy Viterbo, a kennel attendant at Brampton, doesn't think it is any reflection on Mimi. Sometimes, someone just gets left behind.
Mimi's situation could change, again, in a hurry.
"We've had some calls today from people who saw him on our Facebook page," Viterbo tells The Dodo. "They're coming in sometime today, so fingers crossed that they take him home."
And ... look at this face!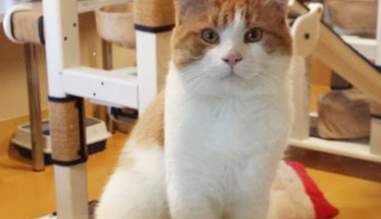 Brampton Animal Services
NOTE: Although Mimi did find a home the next day, there are countless animals like her still waiting for their day to come. Think you might like to take one home? Visit Adopt-a-Pet.com.