New York City forged a deal with the horse carriage industry over the weekend, aiming to keep the dubious tradition alive in the city, but substantially curtailed.
If approved by the city council, the last bastion of horse-drawn carriages in New York City will be kept within the sprawling Central Park. What's more, the number of licensed horses will fall from 220 to 95 by 2018, the New York Times reports.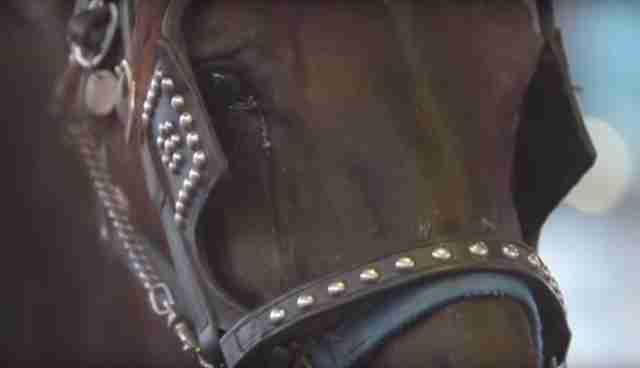 The proposed pact, a collaboration between New York City Mayor Bill de Blasio and union leaders representing the carriage industry, was announced Sunday in a joint statement.
"We are pleased to have reached an agreement in concept on the future of New York's horse carriage industry," the statement read. "We look forward to working together on the final details of this legislation and getting this passed."
In fact, the only stakeholders not cheering the plan appear to the most important ones: the horses themselves, and the advocates who fight on their behalf.
The records, which included cases of children being injured and terrified horses running unrestrained down New York streets, cast an understandably harsh glare on the carriage industry. Less than a year later, another animal welfare group, Last Chance for Animals, published even more disturbing allegations in an undercover video.
According to the Animal Legal Defense Fund, at least nine carriage horses have died in New York City since 2006, some under particularly gruesome circumstances.
And yet, despite countless cases of carriage horses - and humans - in peril, the horse-drawn carriage remains a stark fixture on the urban landscape.
For their part, carriage horse operators, who are independent contractors, have long maintained the horses are treated humanely.
"We buy these horses from the Amish by the pound," a carriage driver told The New York Post in 2014. "If not for us they would be dog food and glue. The horses get better health care and more vacation than we do."