"Dear Zeus and Hayden," Gina Lynn, founder of New Life Animal Sanctuary, wrote this week, "I'm not a cow but if you pull through, I promise to be the best mama I can be to you."
Zeus and Hayden were just 3 days old when Lynn and her team rescued them from a pharmaceutical laboratory, and brought them to the sanctuary in Lake Elsinore, California.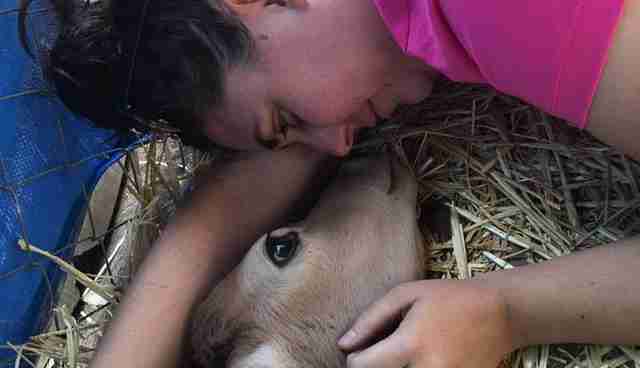 Lynn's tribute and promise to the discarded baby cows continued: "I'm sorry that other humans have not valued your life and took you away from your real mama. It's beyond unfair and I intend to do everything I can to make it up to you. There are other loving, compassionate volunteers who will too. So many people are rooting for you and we will help you be strong."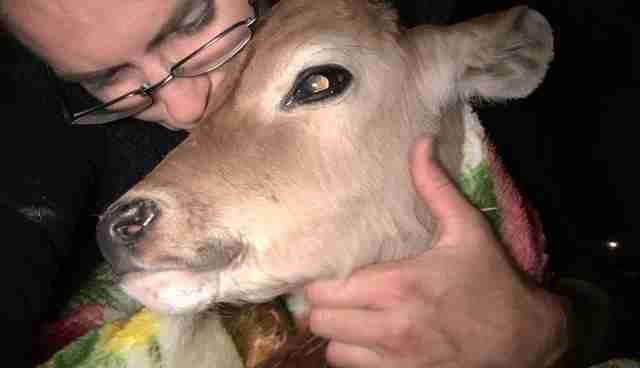 But the cows were weak, and just hours after Zeus was rescued and arrived at the sanctuary, he gave rescuers a scare.
"Sadly, one of the boys is fighting for his life tonight," Lynn wrote on Sunday. "We had to call the emergency vet to come out within an hour of their arrival because he was weak, had diarrhea and labored breathing."
They named him Zeus, after the Greek god, because he "needed a strong name."
Hayden was stronger when he was rescued, but still needs to be monitored closely. He has an "angel wing marking on his forehead," Lynn said. "You can see that his umbilical cord is still attached."
After a lot of bottle-feeding and petting, by Tuesday, Zeus was already stronger.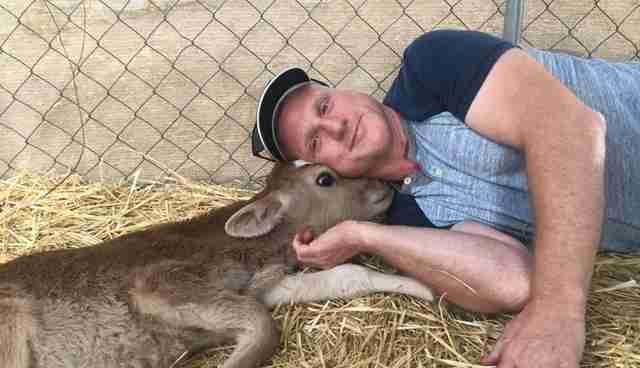 "Look who's standing and walking around on his own now!" Lynn wrote. "Go Zeus!"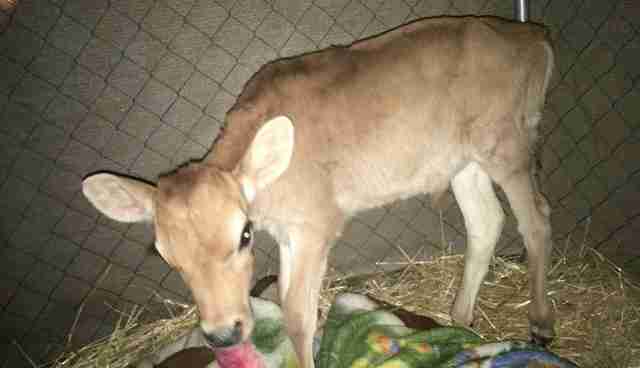 And the future started looking bright for both of them. "Can you stand how precious they are?!" Lynn told The Dodo.
You can help build these calves the home they deserve. Pitch in for the new cow enclosure at the New Life Animal Sanctuary here.