Fires Took Their Homes, But We Can Help Pets Find Their Families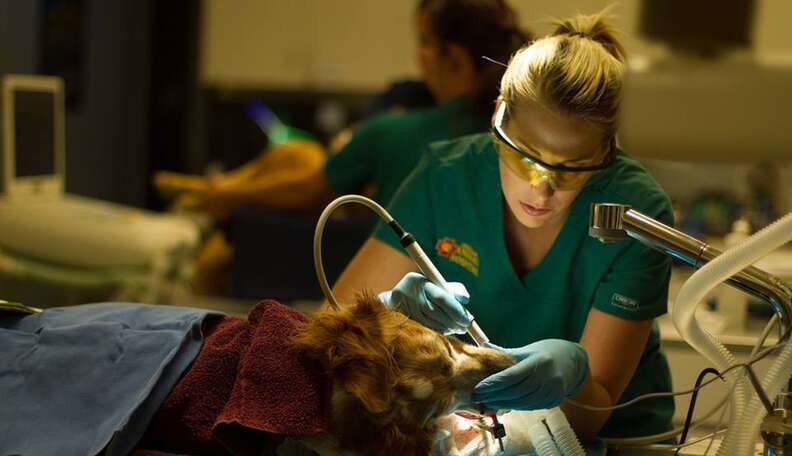 <p> Rachael Hairston Photography </p>
<p> Rachael Hairston Photography </p>
Nothing could describe the devastation that one feels when they become a victim of a major natural destruction. Even the loss of a minor possession can seem significant when the items lost are sentimental and/or irreplaceable. Therefore, you don't have to be an animal activist or even animal lover to feel for those who lose everything and hang on to their family pets or animals as their last bit of hope.

In working as animal rescuer in most national disasters including Katrina, Malibu fires, etc., there was something inexplicable that occurred, something that only those who were there to experience the disaster could identify with and feel. In every disaster, there is a resulting strong uniting of the community. No one should underestimate the average person who rises to the occasion during the worst of disasters, and the coming together of the community to help one another.

Sadly, when these disasters happen, it is the animals who suffer the most. They cannot understand what has happened; their world is turned upside down. So it's up to the community to help reunite the victims with their animal family members. We have noticed that leaders cannot be chosen during these moments; the "alpha dog" emerges as a natural leader and everyone works together.
Rachael Hairston Photography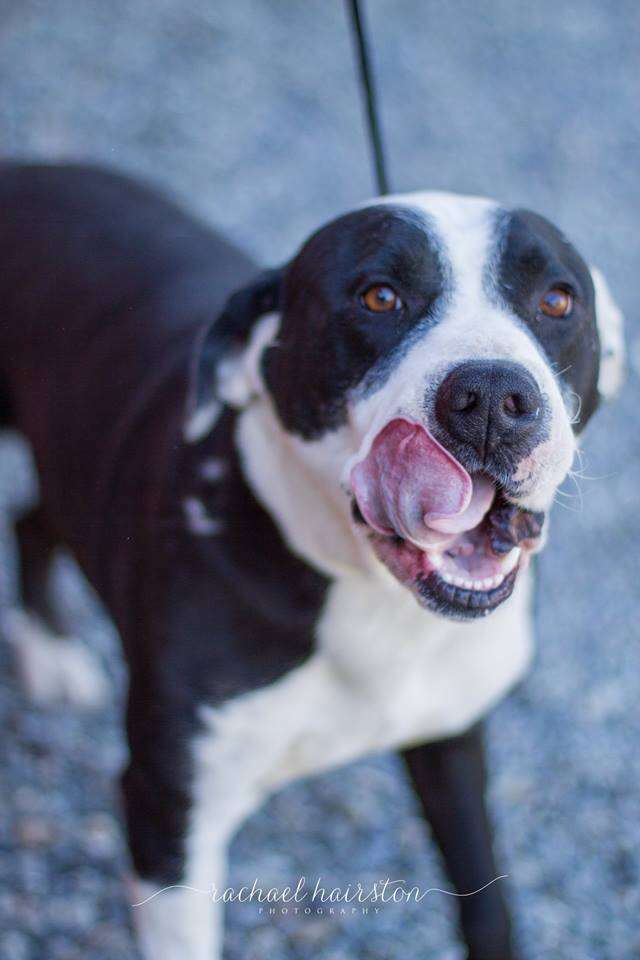 Big organizations have their place in the animal rights movement, but we have never seen them perform well in natural disasters. While emergency and disaster relief responders are very impressive, there are so many areas to become proficient in. For example, the handling of horses and livestock requires years of experience with those animals to reach a satisfactory level of expertise. Nothing quite matches the hearts of these volunteers that give up their work, family life, everything, to go and help a community connect with its lost animals. We have concluded that unless your boots are "on the ground," actually helping network the animals to reunite them with their owners, or finding them new homes, there is no "system" that can actually do this. One such system, Petfinder, was born out of the Katrina disaster, and now Facebook pages and websites create lost and found pages or bulletin boards. However, there are so many unconnected systems, and there is no "centralized" place to go find your lost animals.
Responsible pet owners prepare for disasters. Give neighbors information. Have pets micro-chipped. Learn first aid tips like CPR. Know what to do with your animals in the worst case scenario. Example, in a fire with horses, you can't use nylon halters, they melt. You also need to wet tails and manes. You may need to blindfold nervous horses and move in figure-eights before loading into trailer, and have trailers accessible for others to evacuate horses, in case you aren't around. Learn typical evacuation centers for pets from past fires and where you take horses and livestock, which is usually to country fairgrounds.
Rachael Hairston Photography
To get aid in a disaster, one first determines find which county and/or state is declaring the disaster. Then you "hashtag" that geographical name and it will lead you to all kinds of aid. The county websites usually have information listed for immediate help. If you add the terms "livestock" or "pets" to the hashtag name of disaster, it will lead you to the main shelters or primary organizations offering aid. Livestock and horses are the most difficult to transport during a disaster. Most large farm animals are evacuated to county fairgrounds.
For smaller animals such as dogs and cats, government pounds sometimes help evacuate and temporarily house pets for those who have lost their homes. The reality is government pounds clear shelters by killing pets to make room for others. However, when we try to warn people that there's a real possibility that their pets are in danger of being killed, they get angry at me. In fact so many disasters leave beloved pets unclaimed and at the fate of pounds that are run by health departments, which are pressured to kill "excess" animals. Their job is animal care and control of dead animals and diseases or to impound any stray animal and kill it, i.e., management by death.
So it's up to the community and those of us who want to help those in need to reach out and offer aid to local shelters such as finding fosters, providing items like pet food, kennels, fencing, shavings, hay, grains, chicken coops, etc. In addition, after a period of time, unclaimed pets will need homes, and there is a very small period of time to find adopters if the owner does not claim the pet. What people need to know is that California has enacted the Hayden Act, which stipulates a four to six day hold for unclaimed pets (seven days with holiday) at government pounds.
There are three major recent disasters that need the public help. First is the northern California fire, known as #ValleyFire and #ValleyFirePets; second is the Texas fire, #BastropFire #pets, and last is the South Carolina Fire, #SCFloodRelief #pets.

The California fire in Lake County, was California's worst ever in terms sheer destruction. During fires, domestic animals seem to run back into burning houses or barns, unlike wildlife which instinctively knows where to go during a fire. So it's best to lock domestic pets outside and let them go free. Horses should have a snap halter so they don't get caught, and nothing made of nylon or plastic. Cats always suffer the most in fires since their instinct is to hide and not to run out into open spaces.
Rachael Hairston Photography
Everybody was a hero of the California Lake County Valley Fire, but a few deserve special mention: Veterinarian Dr. Jeffrey Smith of Middleton Veterinarian Hospital was at the heart of the rescue efforts, treating hundreds of animals pro bono and running a donation center. The head coordinator of this disaster was appropriately a horse rescue: The Halter Project.
Wine Country Animal Lovers has been the most active in rescuing and locating lost pets, reuniting them with their owners or finding them new homes.
There is still a lot more help needed for all victims of the fire. Lake County has many of unclaimed cats that owners may have been forced to leave behind. The instinct is to trap and take them away from the toxic area into the Lake County pound where many of them are waiting to be claimed. With so many needing homes, there is a desperate plea for new homes for these cats, like barns, or wineries that need farm cats for their mice.
There is a tentative date of October 28 if the owners haven't claimed the pets, then they have three days to get adopted, or they will be killed. Sadly, we see more of this every disaster than happy endings.
Here's how you can help.
You may donate to the main emergency responders, Middleton Veterinarian Hospital, to aid the massive medical care needed for the animals who all suffered badly with burns and for the care and upkeep of them. You also may donate to Wine Country Animal Lovers, who are asking for the public's help with the many unclaimed cats in Lake County that are in danger of being trapped, or at the Lake County Animal Care and Control, which is unfortunately a kill pound. Wine Country Animal Lovers are working with Jameson Animal Rescue Ranch along with Forgotten Felines and Calistoga Cat Action Team to round up and attempt to find fosters to avoid the fate of death at Lake County Animal Control. All organizations needs supplies, feed, kennels, fencing, shaving, grains, hay, pet food, medical supplies, donations, volunteers, foster homes, permanent homes, etc.
Rachael Hairston Photography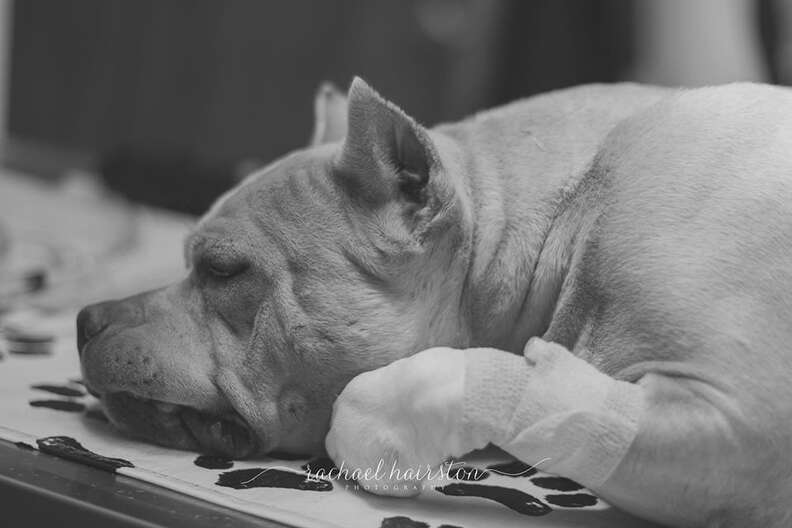 The Valley fire began in Lake County on Cob Mountain at 1 p.m. on Sep. 12 and was 100 percent contained on Oct. 15 at 7:45 p.m. It burned 76,067 acres, over 1,200-plus homes and 27 multi-family structures, four injuries and four fatalities. Communities impacted: Cobb, Middletown, Loch Lomond and Hidden Valley - all located in Lake County.
Neighboring counties assisting in the recovery efforts for people and animals: Sonoma Napa & Mendocino Counties. Sonoma and Napa County border and neighbor Lake County. Many Vets and Vet Techs from all over the Bay Area came to assist and volunteer as well.
Agencies and Organizations that partnered with the main emergency response, Middletown Animal Hospital and helped with Valley Fire Pet efforts:
Middletown Animal Hospital goal
To be able to continue to provide no-cost and low-cost veterinary care to all animals injured in the Valley Fire as well as care for pets of families who have lost homes and/or businesses in the Valley fire for up to six months. This will allow MAH to provide longer term veterinary support while families are rebuilding homes and businesses. The Valley Fire was a massive large scale disaster that devastated several towns and communities in Lake County. The rebuilding and recovery process will be a long term challenge and will need a great deal of long term support.
Rachael Hairston Photography
HALTER
HALTER was established to provide rural communities with information and resources for horse and livestock emergencies. HALTER assists in connecting donors with emergency fire and rescue agencies to help those agencies receive Large Animal Rescue Training, rescue equipment for access by vets and trained responders. HALTER also provides community Ranch Readiness and Disaster trainings, emergency kit checklists, information about emergency preparedness. Additionally in response to the Valley Fire disaster, HALTER provided direct support to Middletown Animal Hospital in the form of setting up and managing a GoFundme campaign and social media.
Rachael Hairston Photography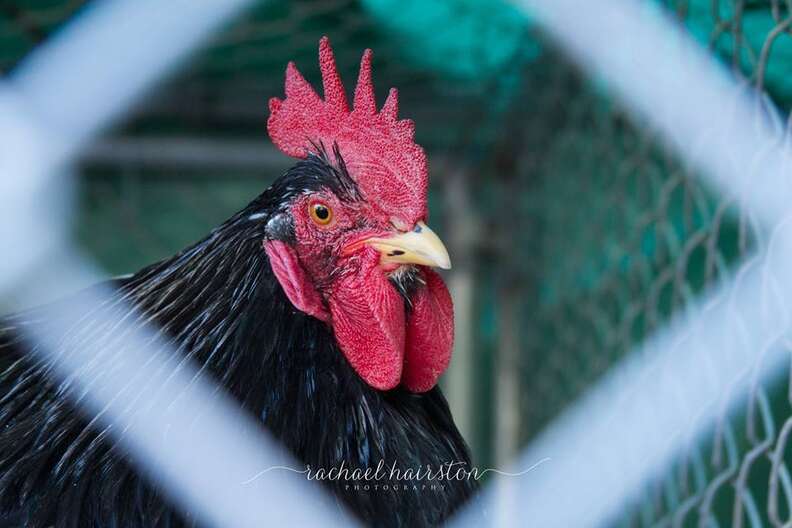 HALTER currently is developing a fundraising calendar or Recovery and Remembrance of the Valley Fire Animals to raise additional needed funds to support the long-term efforts of Middletown Animal Hospital. There is a HALTER event on Nov.15 at Atwood Ranch in Sonoma, CA - "HALTER Honors the Heroes" - where they will honor the many heroes involved in the Valley Fire efforts as well as provide an opportunity for donors to donate funds to the fire and rescue of their choice that will be used to support training and equipment for large animal rescue.