Leonardo, an African spurred tortoise, has been living at WFFT since 2013, after the zoo where he was living had to close and he found himself homeless.
A few years later in February 2016, a new resident arrived at the rescue center.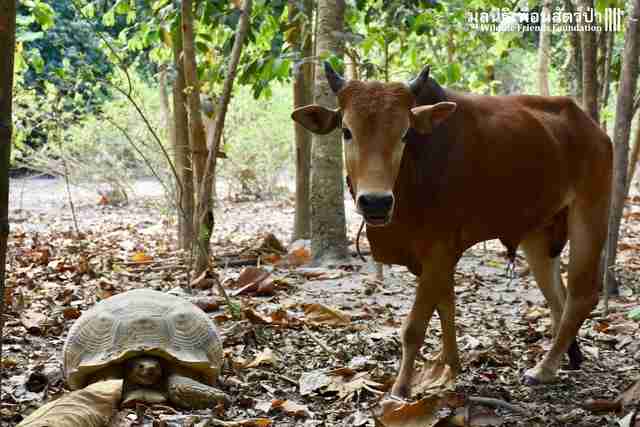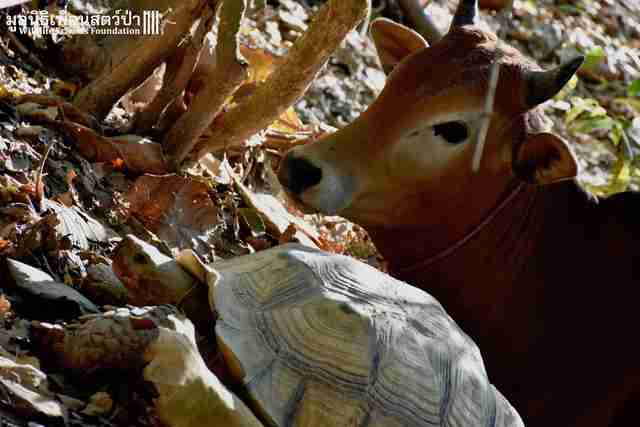 Simon was just a young calf when he was out grazing with his mom and got badly tangled in a vine.
The poor calf ended up losing part of one of his legs. The rescue center fitted him with a prosthetic and planned to introduce him to a herd of other bovines like him.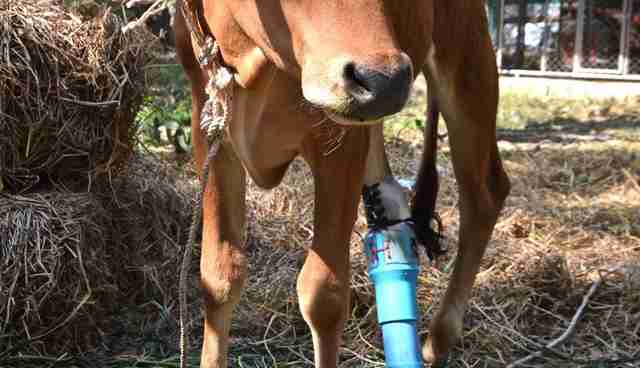 "We decided to house [Simon] temporarily in a large open field enclosure within the WFFT Rescue Center where he could recover from his ordeal," WFFT wrote. "We had then planned to move him into a field were we house two other rescued cows."
Simon had other plans.
That's because when Simon met Leonardo, he pretty much fell in love.
Maybe it was his unusual shell or his come-hither reptilian gaze. Rescuers will never know exactly what attracted the pair, but since meeting, they hardly spend any time apart.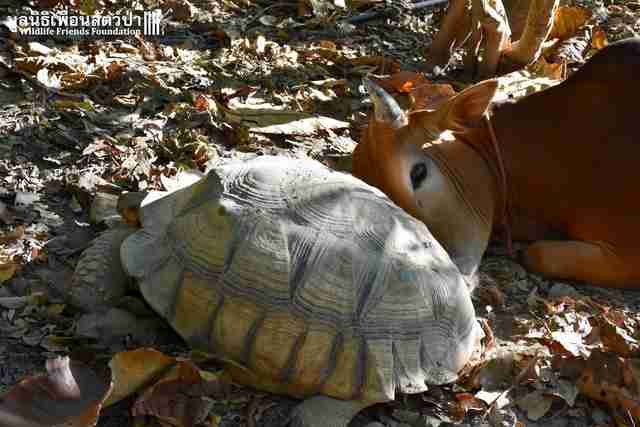 "To the surprise of us all, Simon the cow has formed a strong bond with the large tortoise, Leonardo," WFFT wrote. "They are often seen following each other around, sharing meals and resting together."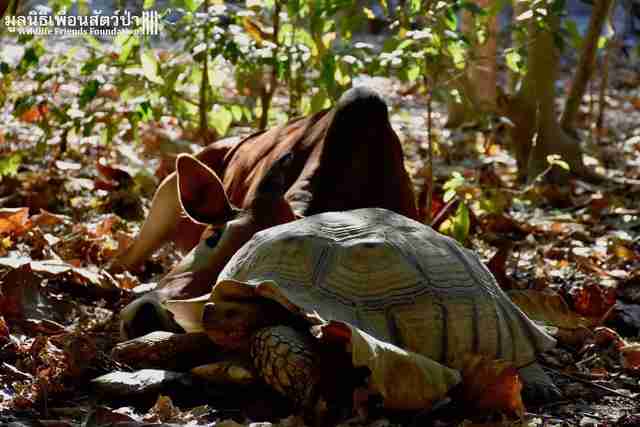 And it seems this unusual friendship is also standing the test of time.
"As Simon grows into a handsome bull this friendship continues to flourish," WFFT wrote.
To contribute to the care of these special best friends, and all the other animals at the rescue center, you can make a donation. If you're up for the trek, you can even go visit.