Dog Found Tied To Train Tracks Is 'Just A Big Love Bug' With Foster Family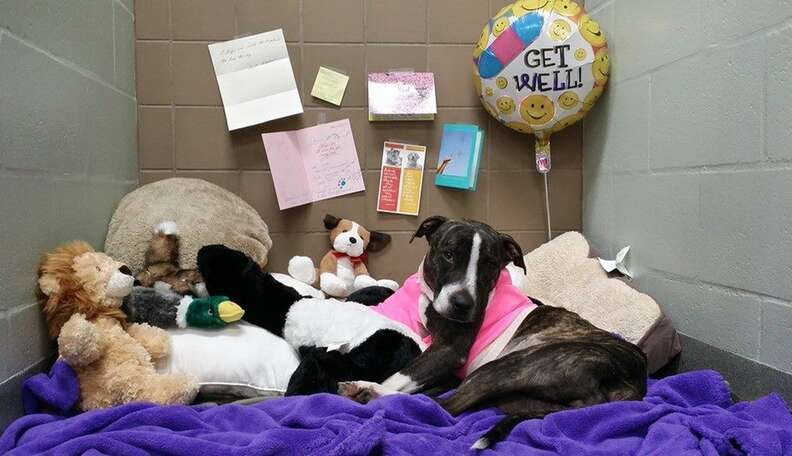 <p> <a href="https://www.facebook.com/TBVES?fref=photo">Facebook/Tampa Bay Veterinary Emergency Service</a><span></span> </p>
<p> <a href="https://www.facebook.com/TBVES?fref=photo">Facebook/Tampa Bay Veterinary Emergency Service</a><span></span> </p>
Just two weeks after being found shot and left for dead tied to a train track, Cabela the pit bull is well on the road to recovery - thanking those around her with a hearty helping of tail-wags and kisses.
Warning: Mildly graphic image below
"She's just a big love bug. She sits in your lap and rolls on her back for belly rubs and enjoys the heck out of it. There's a friendly little dog in there," Steve Pahl, co-owner of Tampa Bay Veterinary Emergency Service in Florida, told The Dodo. "She's certainly tugged at the hearts of many, many people."

Since news broke of Cabela's rescue earlier this month, she's made headlines across the country. Last week, four people, including her former owners, were arrested in the case. They confessed to trying to kill the dog since she refused to engage in dogfighting.

Rescuers had originally feared that the gunshot wounds Cabela received would require an amputation, but fortunately a surgeon was able to save her injured leg. Incredibly, just two weeks later, Cabela is already back on her feet.
"She's out of the cast now and going on short walks, but no running and jumping yet. The bone was completely shattered, so we don't want her doing any extraneous exercise," says Pahl. "It's a good thing they didn't hit any vital organs when they shot her. Thankfully, the guys were really bad shots and they bungled the whole thing."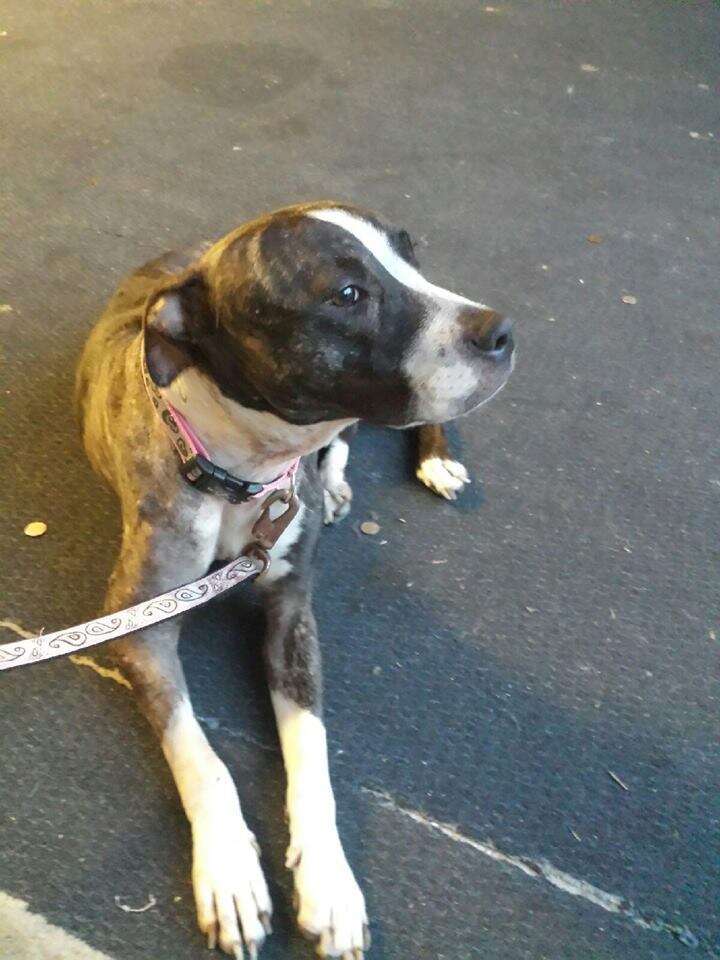 Despite all that she's been through, Cabela hasn't lost trust in people. In fact, Pahl suspects that she is such a sweet dog that she likely harbors no ill feelings toward the people who tried to take her life:

"If you follow what these guys said they did - they shot her once the first time, and she got up and came back to their house, so they shot her again and tired her to the track. She didn't even hate them after the first shots, and she probably wouldn't hate them now."
Cabela is currently being cared for by a foster family, enjoying a bit of peace and quiet away from the spotlight that's come with all the attention regarding her case. But as she continues to heal from her injuries at home, she's already helping to make a big difference toward helping dogs like her.
"I would like to see her be a spokesdog to lead to stronger animal protection laws," says Pahl. "We're going to try to help her help other dogs, to change people's minds and to change laws. The state attorney general here in Florida came to visit Cabela, so we have the top cop in our state on our side."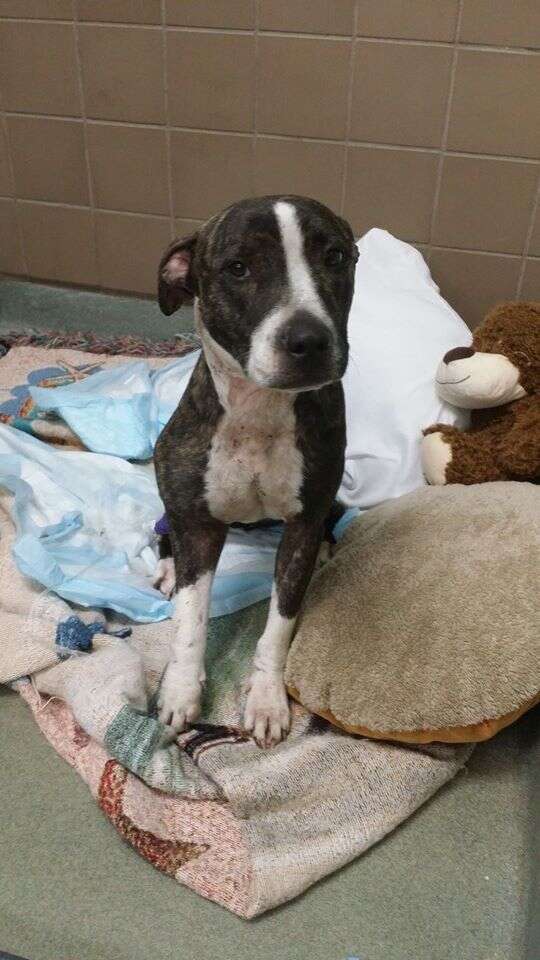 Laws aside, the most important change in Cabela's life may soon be underway. According to Pahl, an announcement is coming within the next few days regarding the beloved pit bull's future.

"She'll have a joy-filled life," he says. "Someone very special has an interest in her. Someone very special, high up in a big company. A company well-known enough that you'll know them when you hear it."
Pahl declined to say who for now, but we know already they'll be luckier for it.