Little Spencer just can't hang on to his snacks with Oreo around. The sneaky bunny manages to snag a cracker right out of his tiny human's hand and dart away with it.
"Gotcha!"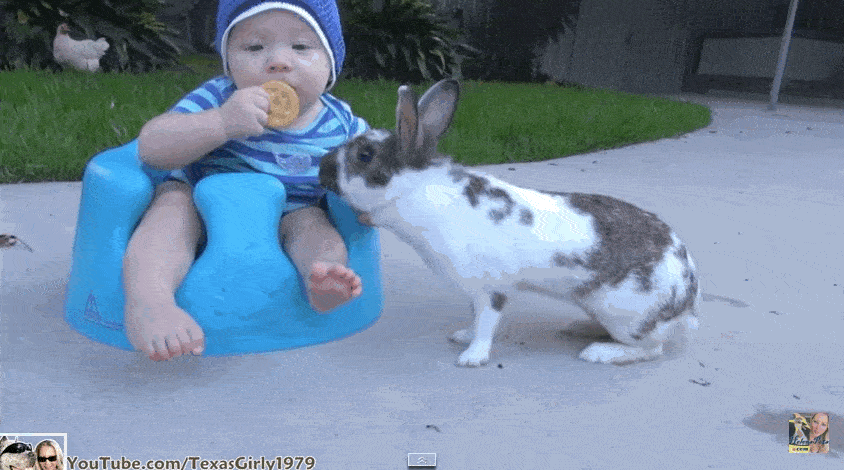 Humans never learn, do we? This time Oreo manages to steal another cracker while Shark the pit bull looks on.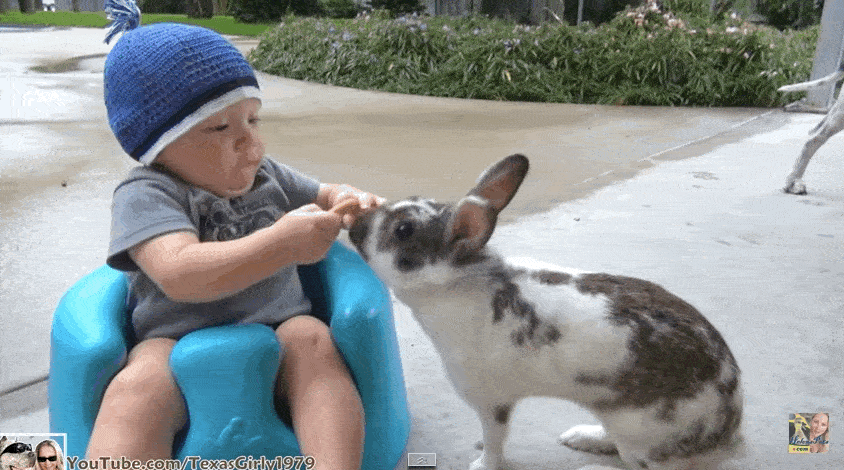 Shark has no interest in helping protect his little human's snack. "I'm not even sure what just happened."
Of course, crackers aren't the best food for bunnies but at least Spencer is learning how to share!
Watch the whole video here: